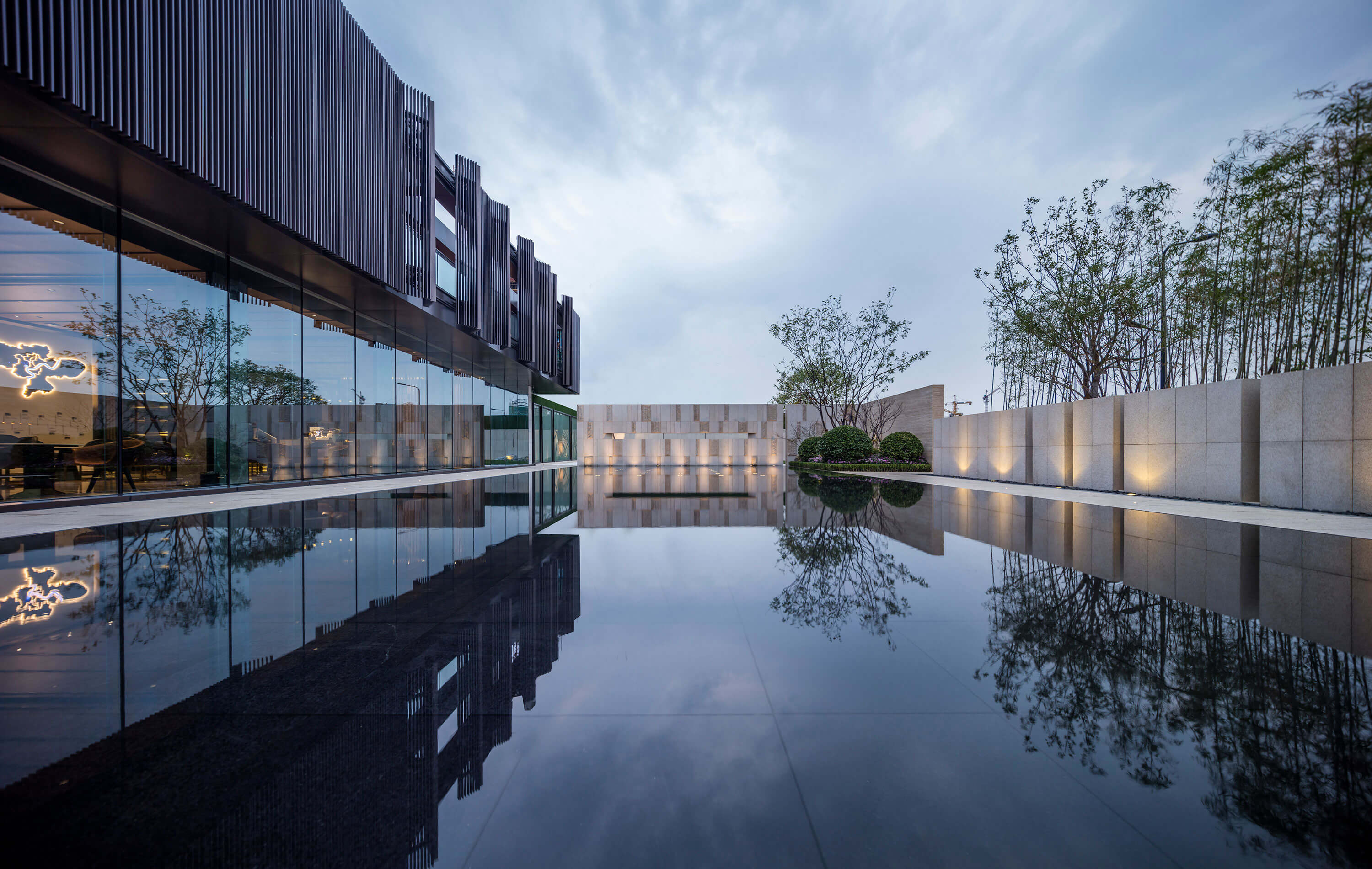 Gongchen Bund Sales Center of Xihu
Gongchen Bund Sales Center of Xihu is an integration project of architectural, interior and landscape design.
The original architecture design is a space with a French facade. The idea was lacking of thinking of the connection between the building and the surroundings. We offer a different design direction to party a, hoping that the project not only reflects a style, but also represents a life, which brings us experience and pleasure. The walls of the entire first floor are glasses and the shape of the building is a simple square. With the reflection in the water, the building looks less heavy. In the night, the inside space reflects on the water makes the outside of the building connected with the inside space.