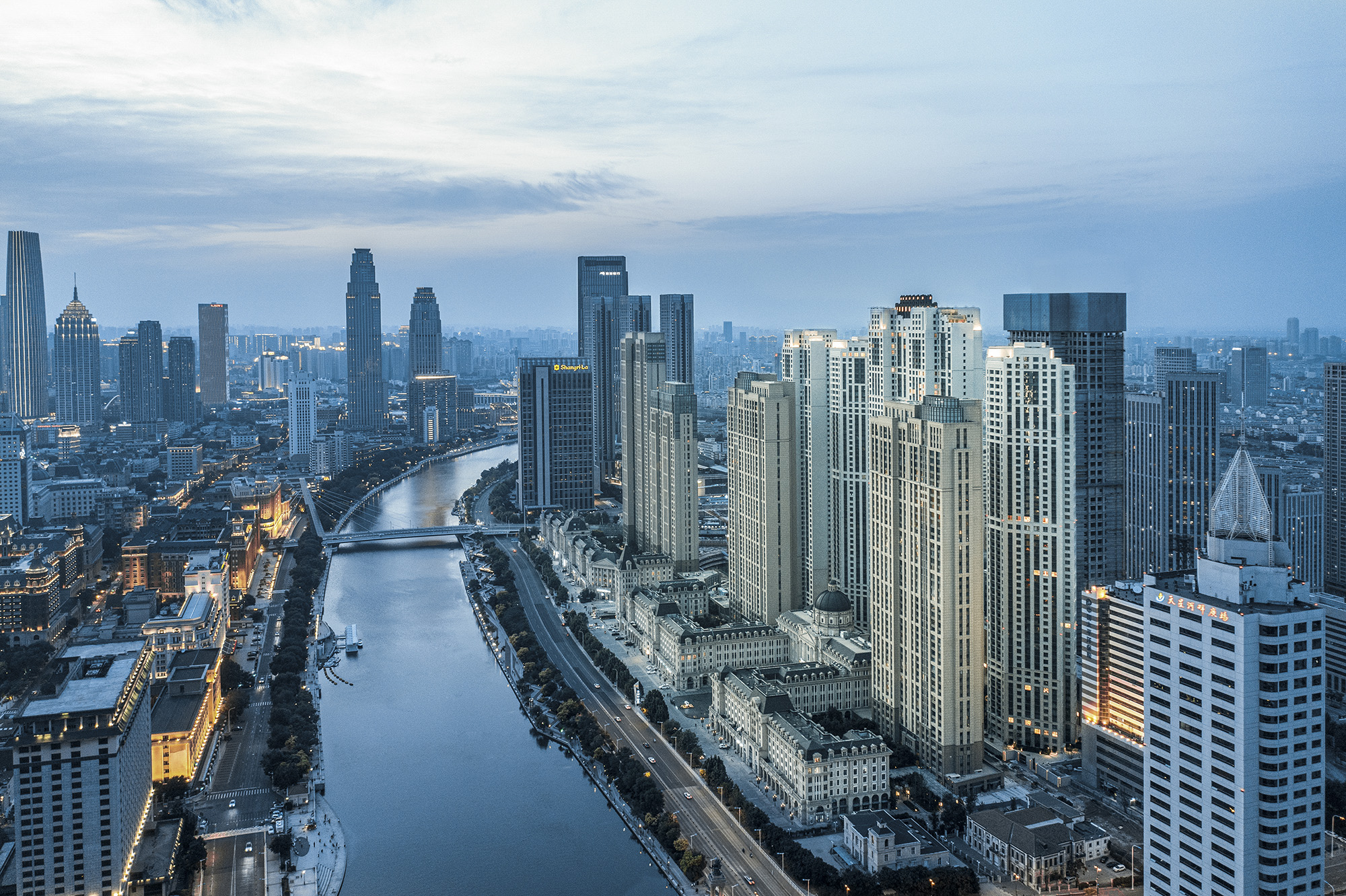 COP CITY PLAZA
To improve views from the residential apartments and office buildings the layout adopted innovative cross and angled building forms to extend views facing the Haihe River.
In keeping with the rich architectural heritage of Tianjin, the general forms, materials, and colors have been retained while the overly complex textures and decorative elements of classical architecture are absent. The building façades feature the classical proportions of the golden ratio separated on three levels. The lower portion is staggered and more richly detailed while the upper level is terraced in layers.
Adopting a simplified metropolitan style, the building design features historical architectural and cultural traditions of the Haihe River area in Tianjin while also reflecting a contemporary reference in urban living.
Design
住宅设计团队:HZS第一事业部:苏欣杰、程江平、徐涛、郭连荣、吉泳羽、罗乓来、彭淑姝