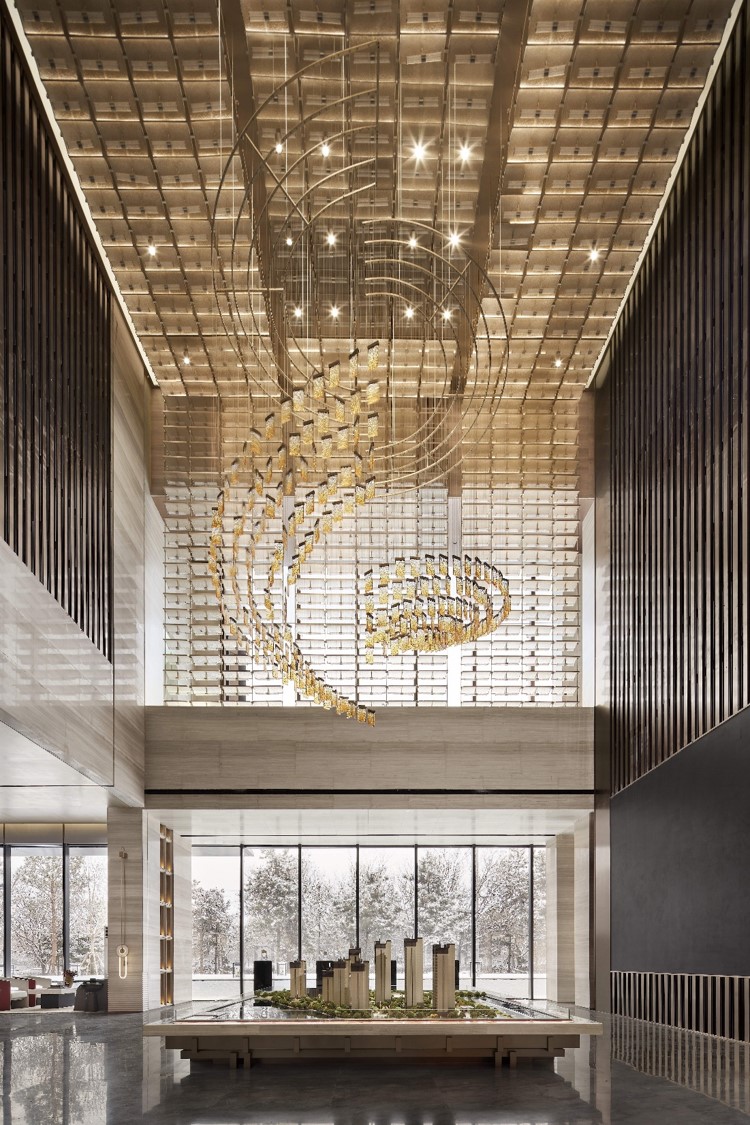 CHINA CHIC (EXHIBITION CENTER)
The project takes traditional regional culture as the keynote and constructs a new visual experience by tracing, deriving and generalizing traditional architectural elements.
The light tiles suspend over the entrance, like a white hada welcoming guests back. The sunlight passes through the gap between the tiles, and the arch awakens cultural memories, allowing guests to envision a poetic life. A large wooden beam crosses the hall and brings people's eyes to the narrow and quiet line of sky. Going through different spaces is like opening a poetic life with passion and longing.
It is all about a new interpretation of traditional culture, the integration of ethnic elements into modern spaces, and the construction of a new experience of culture and space.