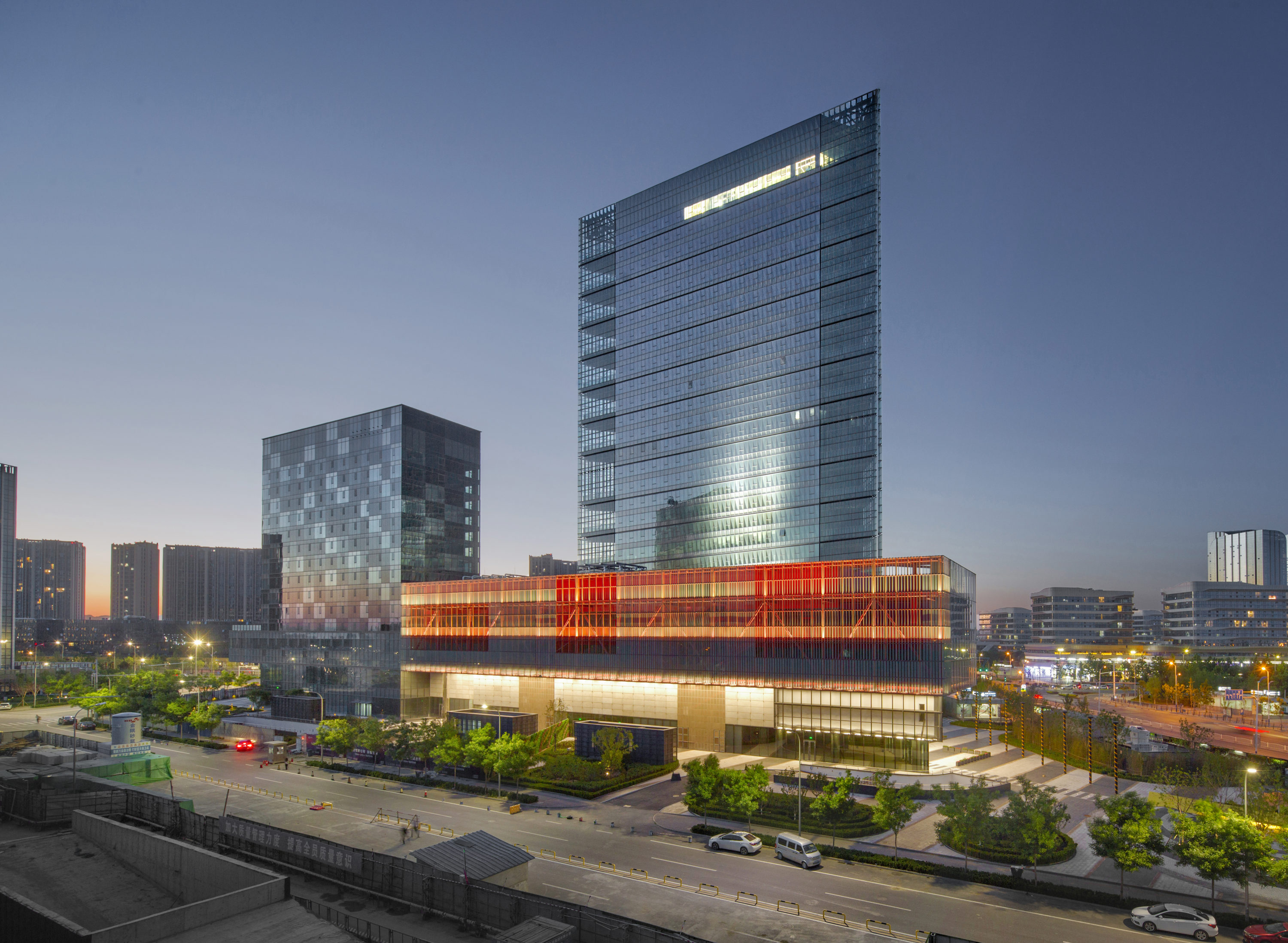 Shoukai Vanke Centre Beijing
Shoukai Vanke Daxing is a 132,000 mixed-use development which is composed of a 26,000 sqm shopping mall, a 124-meter-tall office tower, as well as a 150 Unit, Serviced Apartment tower.
Beijing's Daxing area has been envisioned as a new gateway to the city. Located in the heart of Daxing district, the project operates as a key piece and the largest building complex within the regional development so far.
The project's office tower has a triangular shape, which builds a strong presence at the main intersection of the site and looks elegant from different angles. The triangular shape is the result of a series of pragmatic decisions. The design focus was to maximize the views towards the newly built park. The tips of the floor plates become sky-garden balconies spanning across 2 floors.
Design
Christian Taeubert、吴建云、马文蕾、本·博德朗、Tiago Tavares、叶华