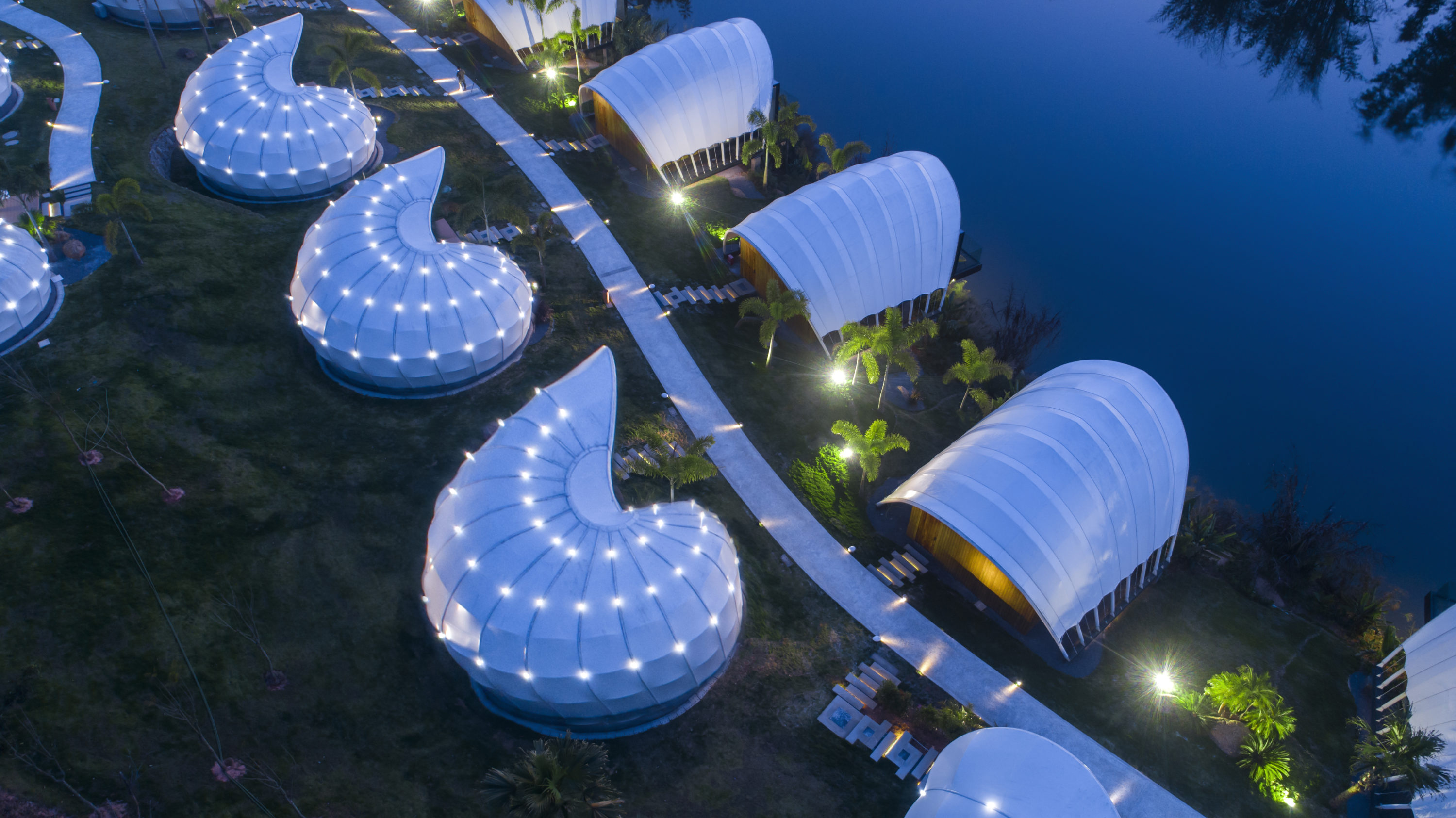 VinidiHermit TentArt Hotel
The visible ze habitat tent art hotel is located in jinghong, xishuang banna dai autonomous prefecture, yunnan province, menghai county meng barak golf resort area, the hotel is close to the yue tsubaki spa, golf course. The architect conjures up modern tent hotel buildings through the unique clever creatures of banna. A total project area of 13000 sqm, hotel a period for 18 rooms, two family 'water reflected firefly' and 'land' in the screw.
The restaurant is marveled at the bionic image. But do not recognize its shape, like insects, like dragons, more mysterious.
Project Information
云南省西双版纳傣族自治州景洪市勐海县勐巴拉高尔夫度假区内