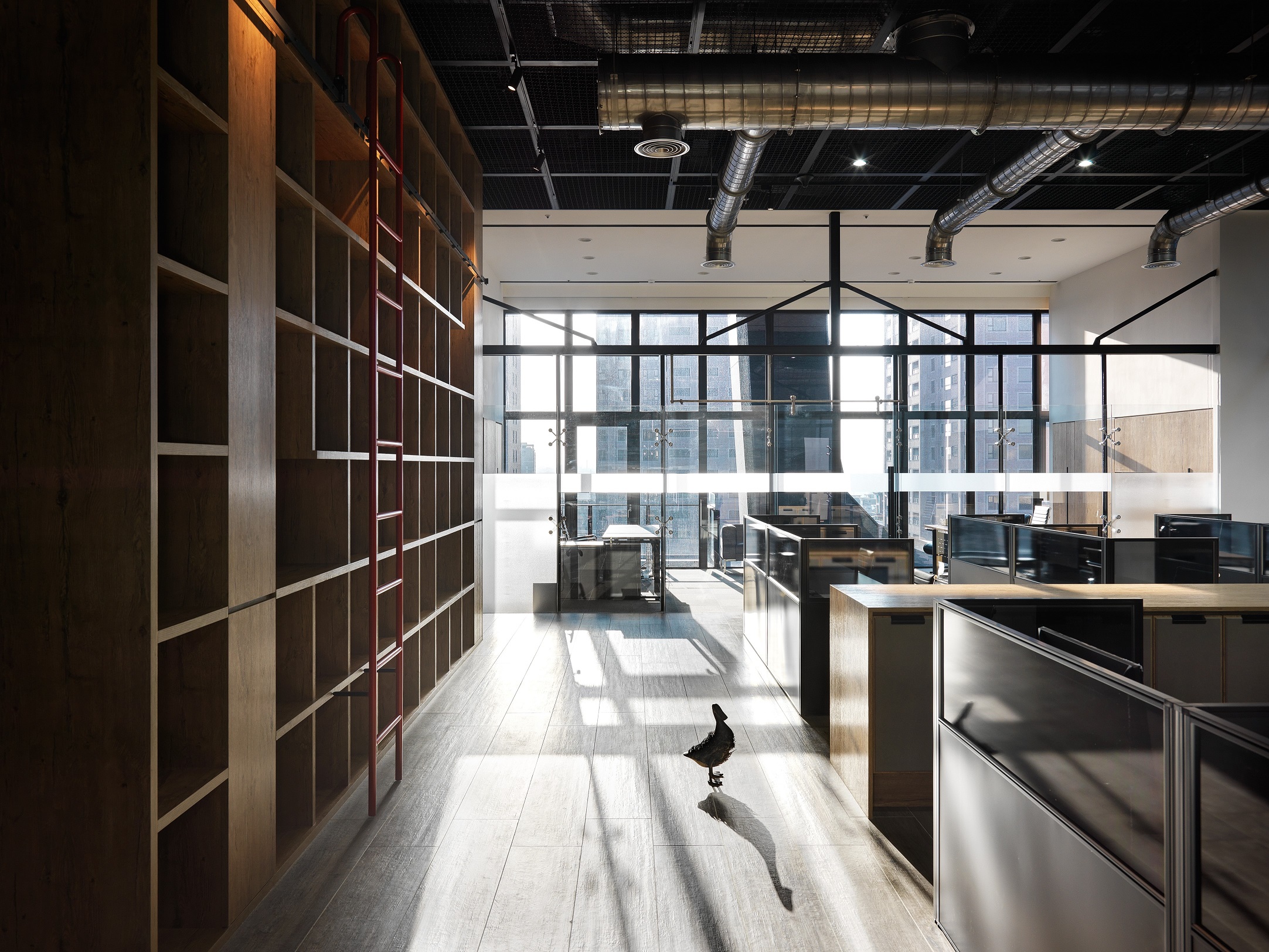 Sound Rise Headquarter
Root equals Foundation
The place people work makes up the important moments of daily life. The ideas and energy from people nurture the base of an organic group, and this foundation with solid root and delightful environment will one day transform into strong existence of mutual goals. That is why upon thinking the working space for the client, we think root for developing our design.
In the visually open space, we aim to provide function, efficiency, and interaction. Think of the space as a blooming tree. We set conference room, service area and storage room at the center of layout, as the stem if a tree. The open work area surrounds the core, expanding like clusters of leaves.
Wooden furniture and materials are applied throughout the office, bringing comfortable and warm atmosphere for people working within. For the partition elevation, we opt for light glass and opened shelves that rise from floor to top, as the roots that interweave the blooming tree.
We use different patterns and textures to add layers to the elevation, creating a working environment with visual accessibility, imagination and full interaction.
Consultant firms
GUDC Architecture & Interior Design Co., Ltd.