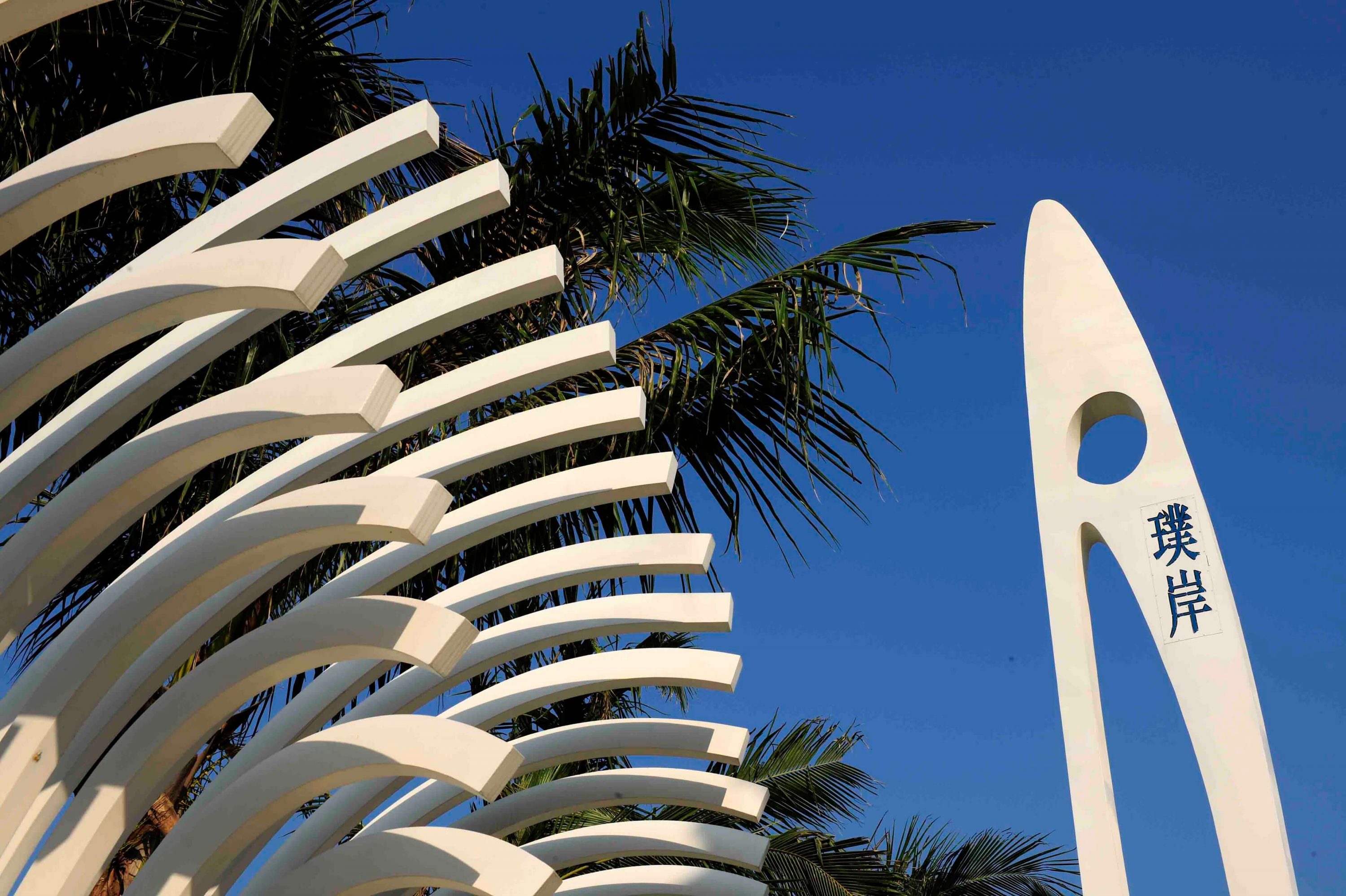 PURE33,SHENZHEN
PURE33 locates in Shenzhen Dapeng international coastal tourism peninsula core ecological protection zone, the surrounding has rich mountain resources, the south has permanent ecological control line, the west also has a basic farmland protection area and permanent plant gene garden development area, so that the project is surrounded by green wireless. Architectural planning is made of five top spindle high-rises with low villas, due to the particularity of the project and forward-looking, the project receives special government supports. Pure 33 becomes the new height of the new zone of Dapeng area, representing Dapeng landmark design about the future.
Based on the area of sustainable orientation and international development, ecological landscape personalization into modernization, regard the island life as the concept, the characteristic white fastens streamline design with nature intangible, create differentiation, natural open space for holiday. Out of respect for nature, to retain the old 400-year banyan tree, on the basis of the original, merge the island element (beaches, woodlands, rocks, the sea, the sea creatures, etc.) and the open-air restaurant, barbecue, children's amusement, outdoor SPA, mountain forest borderless pool, sandy book, and oxygen bar together, artificial contemporary symbols and nature fully accrete.
Project Information
henzhen Jiafu Real Estate Co.,Ltd.
Consultant firms
Art-Spring Shenzhen Design Group Co., Ltd.