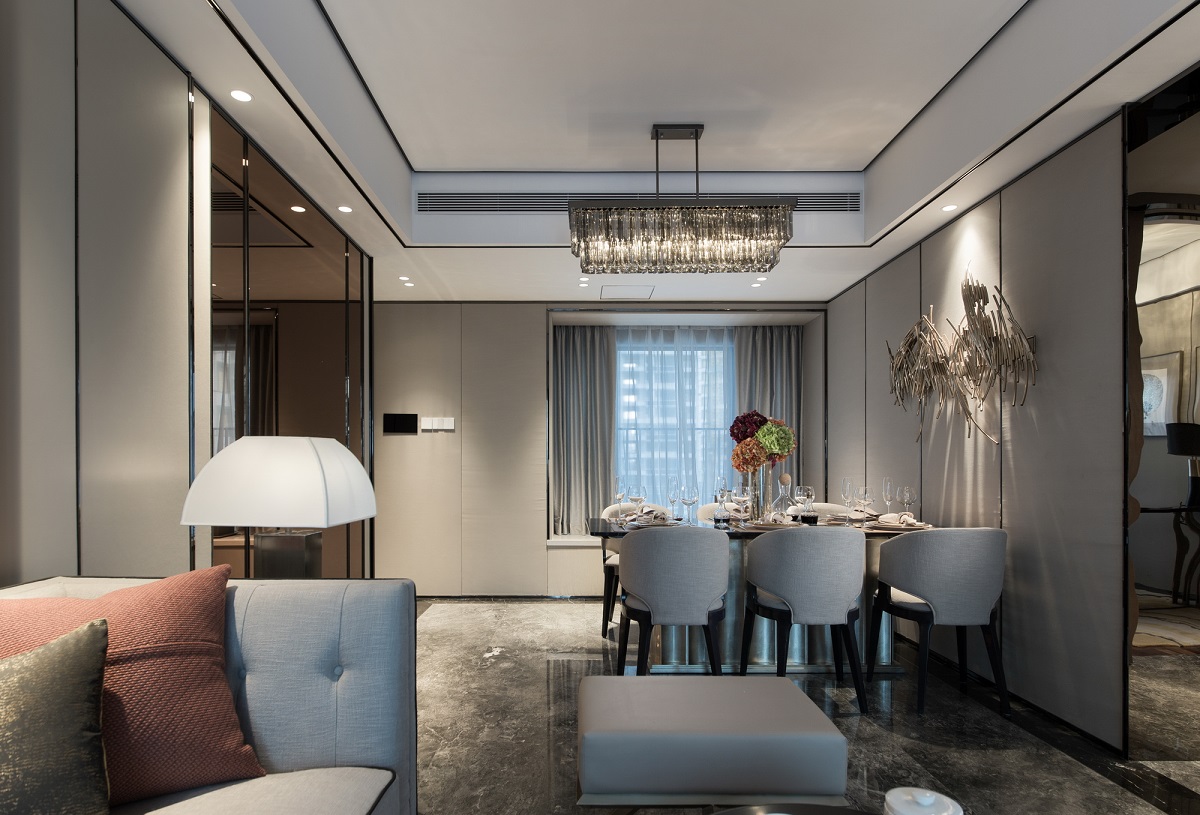 Shenzhen Jingji Bihai 95C Model Room
This case is designed to express the space, make full use of the original building conditions, reasonably plan the space flow, strong storage system, so that the space is clean and transparent. The simple lines of the guest restaurant, as well as the collocation of materials, make the space level improve, and the use of mirrors makes people feel free and comfortable.
The bedroom gives people a warm feeling, warm gray is still the theme color of the room, the application of fabric material gives the temperature of the entire space.
The design of the kitchen and guard space is simple, the white wall increases the space and the space is wide. The material is used in detail and visually comfortable.
The whole design is simple and natural, the color is harmonious, and the warm gray system allows the space to have the warmth of home and the sense of fashion. The function is shared with the beauty.
Consultant firms
Shenzhen Jiudou Space Interior Design Co., Ltd.