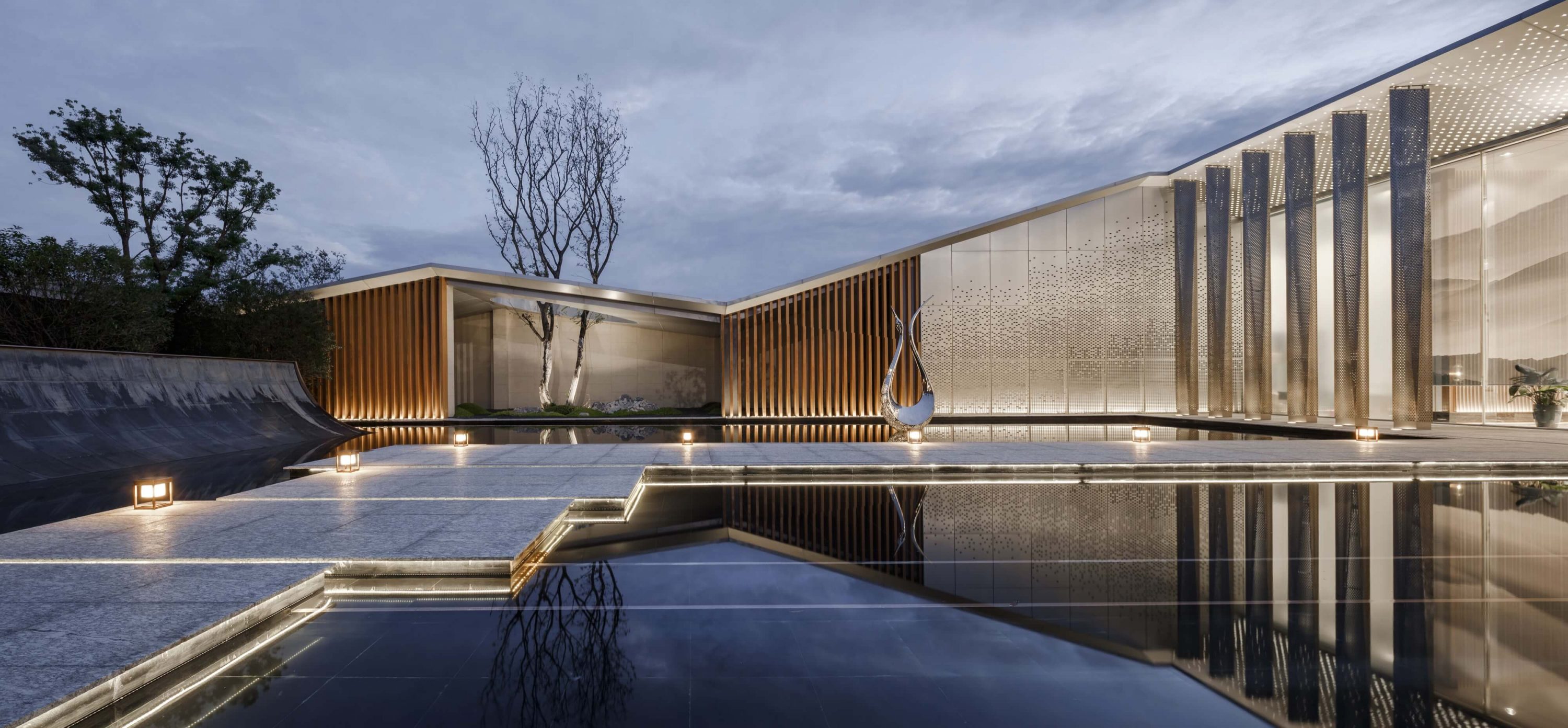 Lonfor River City
The demonstration area uses the Chinese garden for reference and adopts the design method of landscape progression and landscape variation to create rich space feeling in the limited land.  The demonstration area is entered by the mountain gate, and the landscape screen wall comes into view, then turns into a small courtyard and reaches the sales office through the water trail.  The center of the sales office and the model room are connected by a sunken courtyard, which is connected with each other in one go as if it were between mountains and rivers.
 The combination of architectural form, language and regional context takes the natural outline of Hangzhou Xizhao Mountain and the mountain flap on the roof of the sales office connects the buildings in series into a whole.  The treatment of partial air penetration enables the architectural landscape to blend with each other.
Project Information
Longfor Group Zhejiang Regional Company
Consultant firms
Shanghai Tianhua Architectural Design Co. Ltd.
Shanghai Tianhua Architectural Design Co. Ltd.