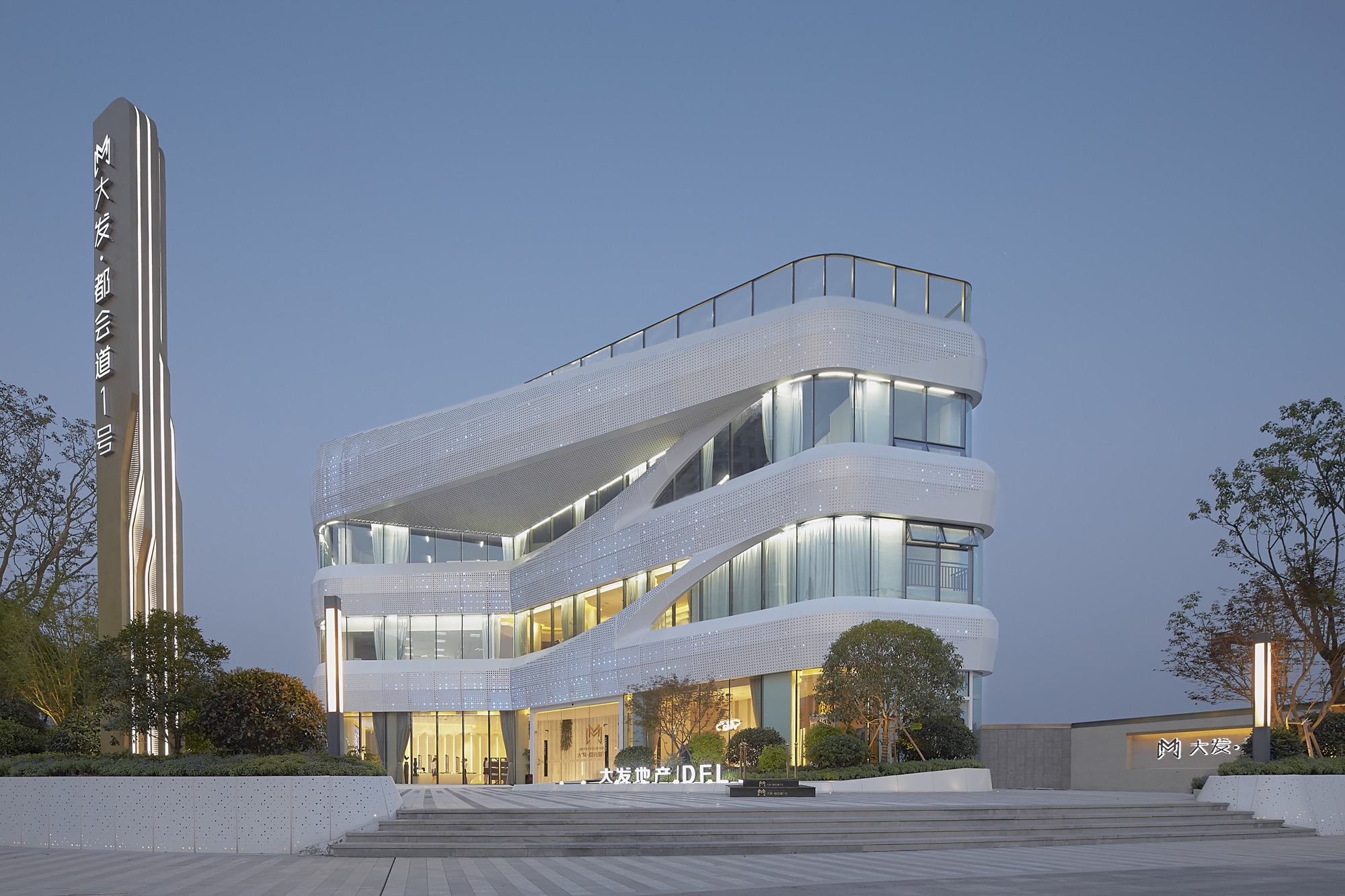 No. 1 Metropolitan Road Dafa Sales Center
The exhibition center is located at Shangtian Village, Nanhui Street, Lucheng District, Wenzhou, Zhejiang, at the intersection of Wenzhou Avenue and Fudong Road.
The choice of building materials, the use of white color metal plate and ultra-white glass. The extremely transparent building is wrapped in white streamlined metal wire feet. Under the sunlight, the brilliance is like a colorful cloud, flexible and dramatic. At night, the led light strips in the perforated panels began to shine. When the light strip is flashing white, the building is like a starlight; when the light changes color, the building presents a gorgeous picture, giving the ultimate visual impact.When the material color and light and shadow are merged together, the relaxation reveals the building body: the erosion and the purity, the two naturally blend together; the pioneering nature of the building becomes more reasonable and reasonable.
Project Information
Shanghai DFL Dafa Land Co., Ltd.