地建师官宣 | 第五届CREDAWARD地产设计大奖·中国获奖榜单
原创: DJSER.com 地建师 5月1日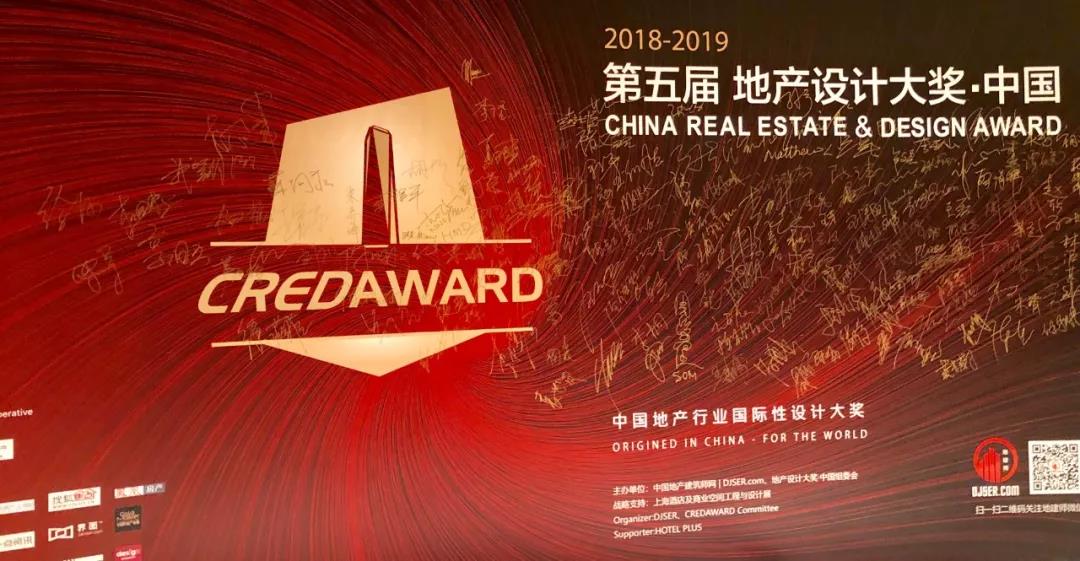 5年
是一个并不漫长的时间
但它足以让一颗种子生根发芽
2019年,第五届CREDAWARD地产设计大奖·中国邀请到近1,000名全球知名地产商、设计机构董事/总裁级知名人士共襄盛会——恭贺【足迹回响未来-第五届CREDAWARD地产设计大奖·中国 颁奖盛典】
由地建师|DJSER.com号召并发起的CREDAWARD地产设计大奖•中国始于2014年。由中国TOP50强开发商总建筑师及海外开发商设计总负责人联袂组成豪华地产评委阵容,首创以地产的角度评选设计。
2019.4.27, nearly 1,000 world-famous developers, architects / designers celebrate the event "Footprints Run the Future"—— the 5th CREDAWARD ceremony.
China Real Estate & Design Award (CREDAWARD) was initiated by DJSER.com, and formally founded in 2014 as the first international design award ofthe Chinese real estate industry.
The award invites chief architects from China TOP 50 real estate development companies and overseas developers to consist thejury.
It was the first to select the design from the perspective of real estate, and through the design perspective to select outstanding projects representing the real estate industry.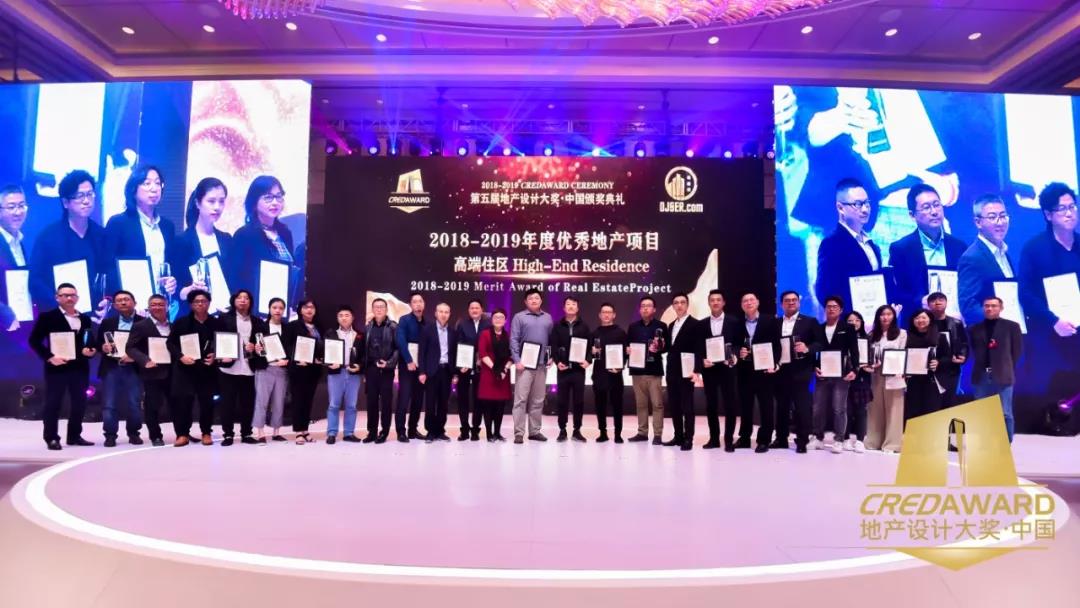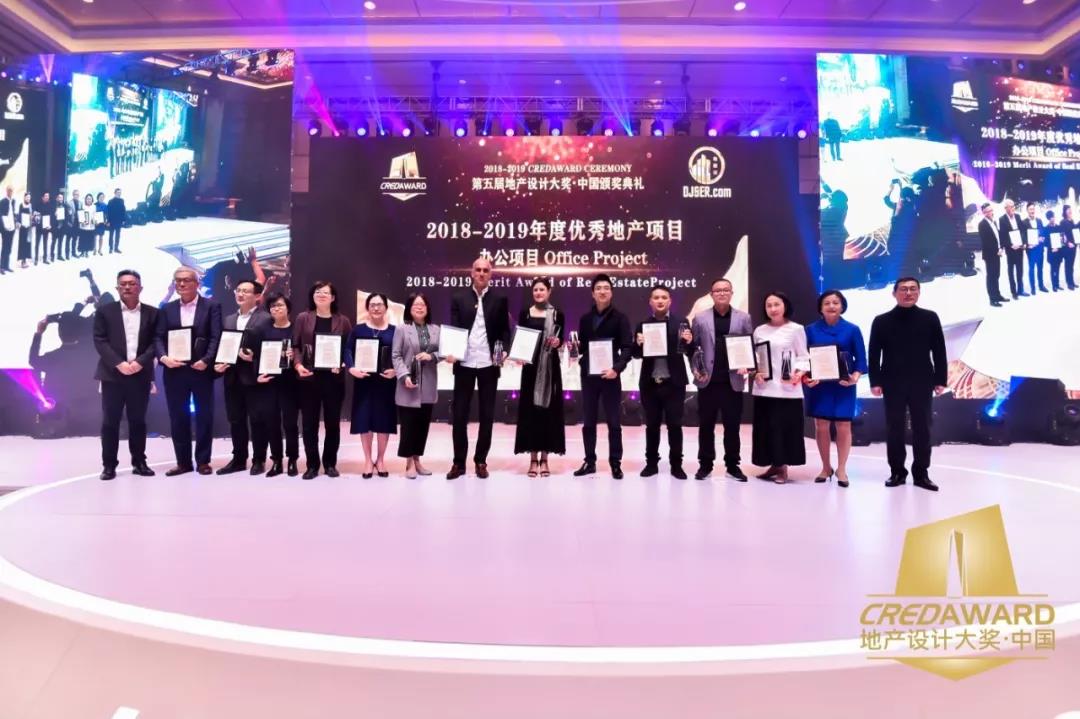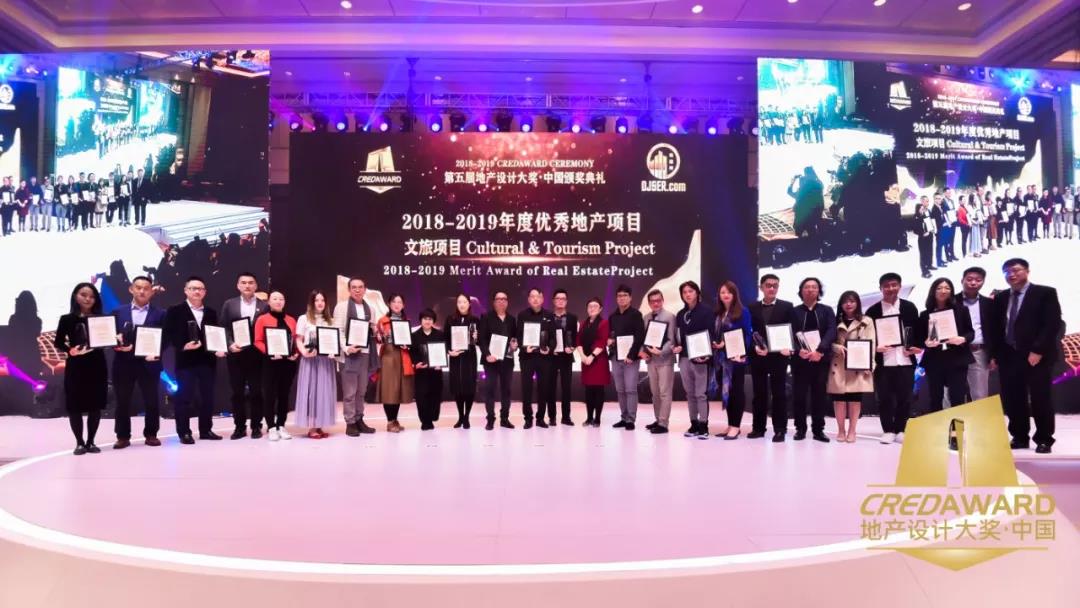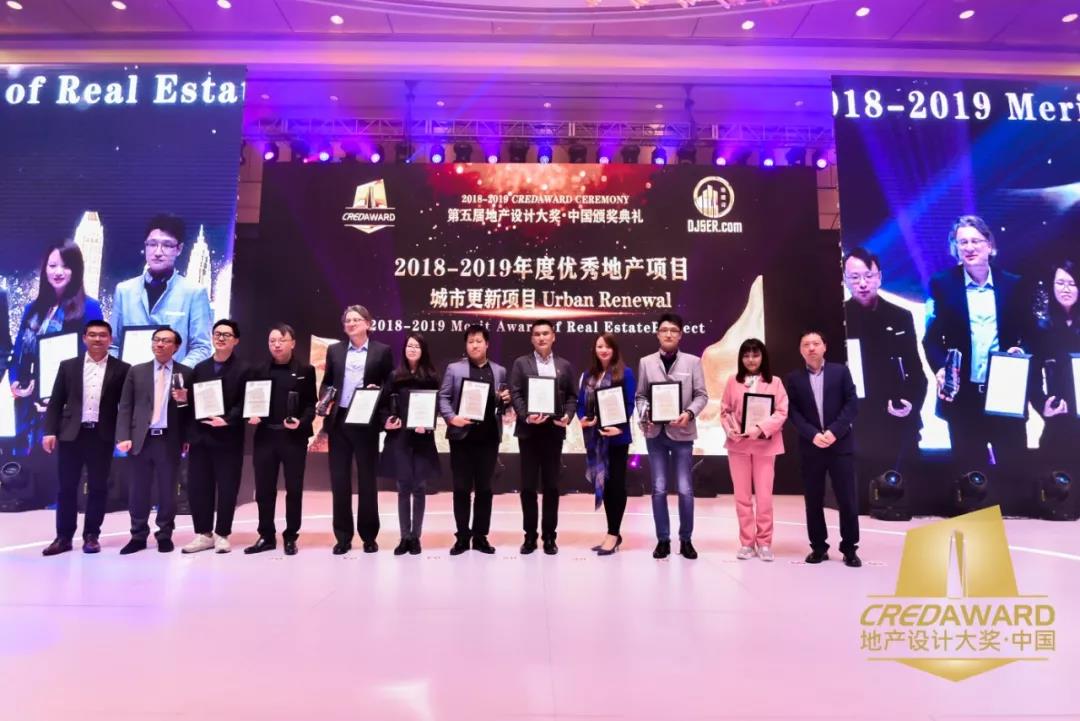 2018-2019第五届地产设计大奖·中国(简称:CREDAWARD)于上海嘉里大酒店再次隆重召开暨大奖五周年庆典。
作为中国最具有公信力的行业大奖之一,大奖邀请13个国家和地区,323家机构提交的1117份参赛作品。最终,在评委团严格的作品初审中,198家公司425份作品入围本次大奖。
2018-2019 The 5th China Real Estate & Design Award (abb. CREDAWARD)was once again held at the Shanghai Pudong Kerry Hotel for the 5th Anniversary Celebration.
As one of the most credible industry awards in China, CREDAWARD have totally received 1117projects representing theindustry from 323 companies, and finally there are 425 excellent projects form198 companies shortlisted.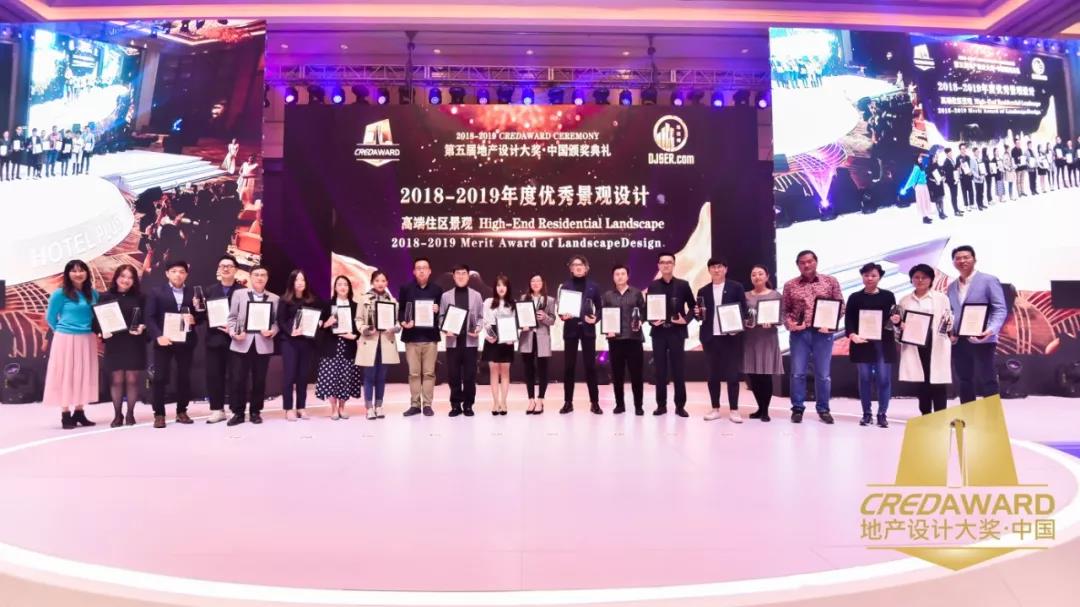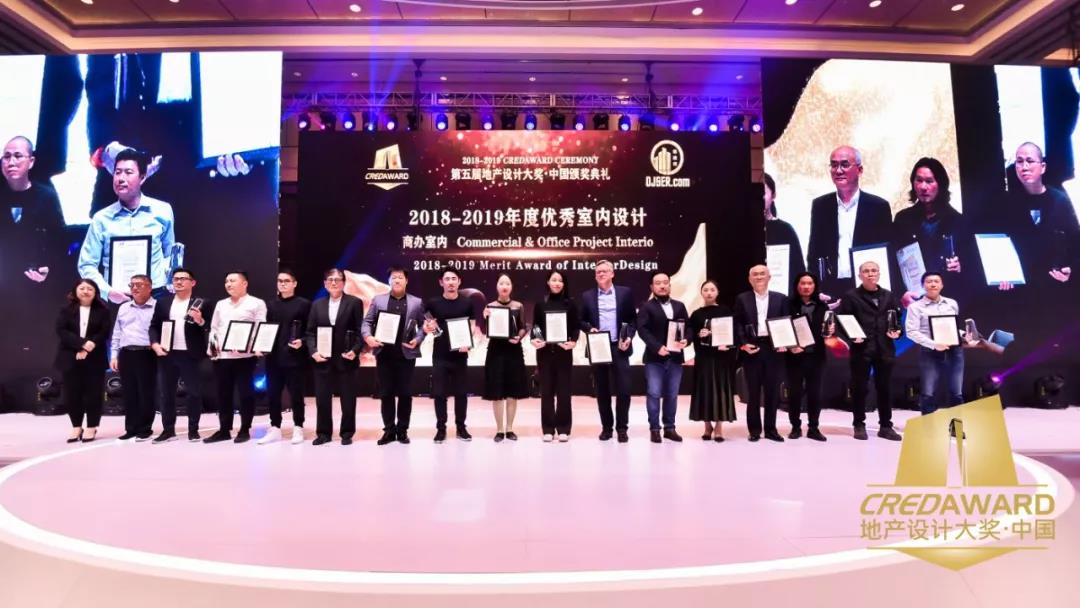 经过2个半天的入围项目精彩演说,评委团极其认真地听审与激烈讨论,最终公平投票后产生年度【地产项目】、【设计专项】各10金10银。
For 2 half day's presentations, the judges were extremely serious in listening and intense discussion. After the vote, the annual 10 Gold Awards of Real Estate Project and Specialized Design,10 Silver Awards of Real Estate Projectand Specialized Design had come into being.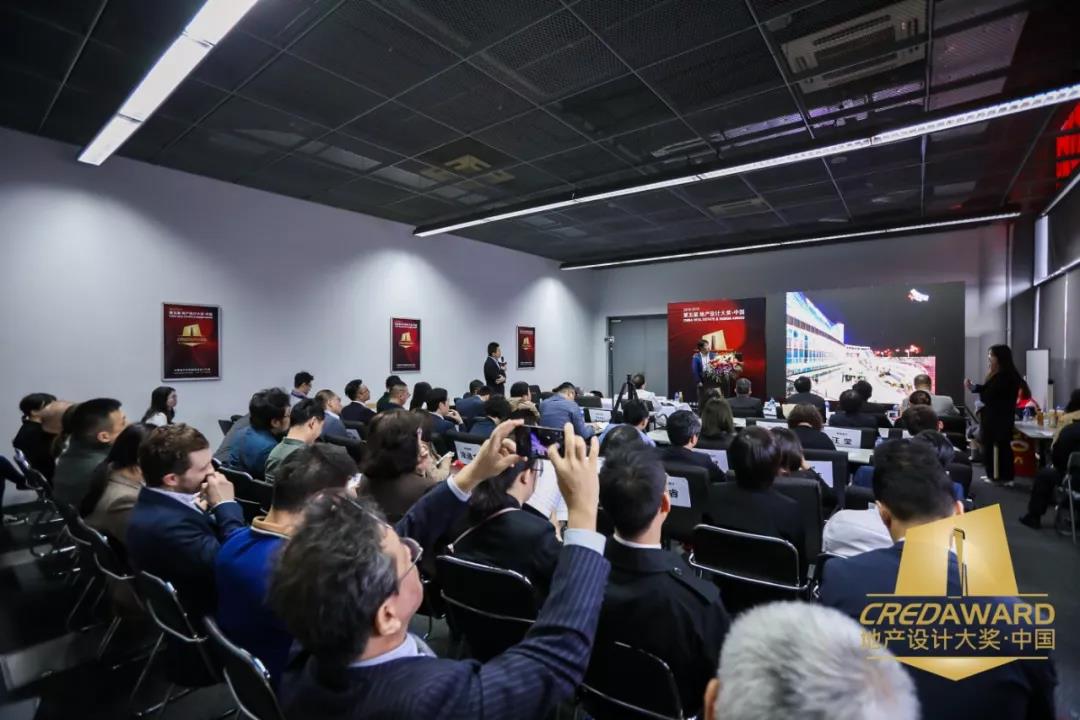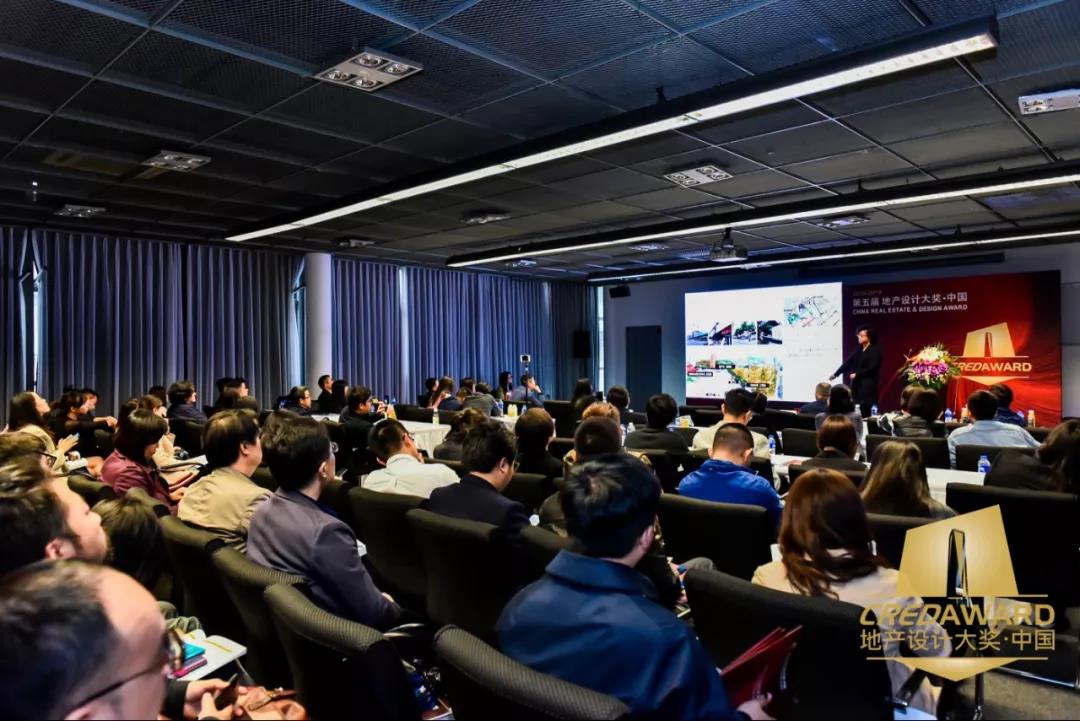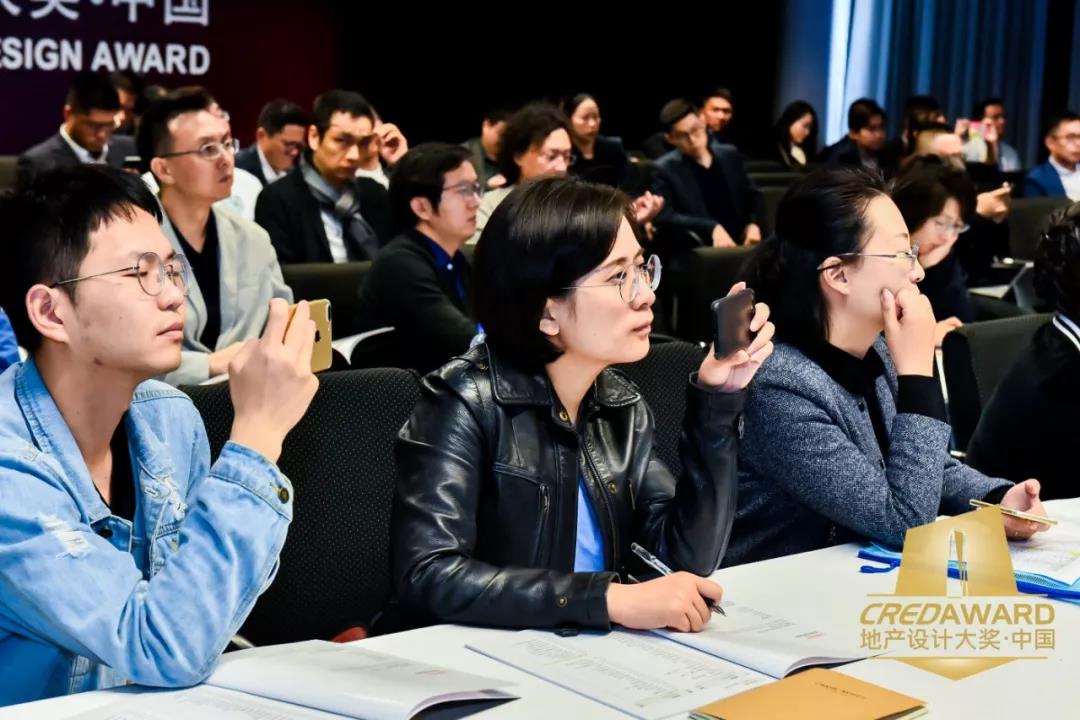 同时感谢近50位地产界专业评审的到场参与:曹靖煜、陈国庆、高亮、高卫军、葛岩、胡肖扬、姜江、李健、李明、李一萍、李志斌、林桂容、林晓东、林振展、刘玮、刘学茜、卢易、缪小卫、宁远军、钮振宇、潘志科、谭倩、王毅、魏栋昌、文艺、吴昊、谢贤超、熊青、杨峋、俞文璟、赵欣、郑锐、左汀等。
At the same time, we appreciate that nearly 50 professional juries from the real estate industry for their participation.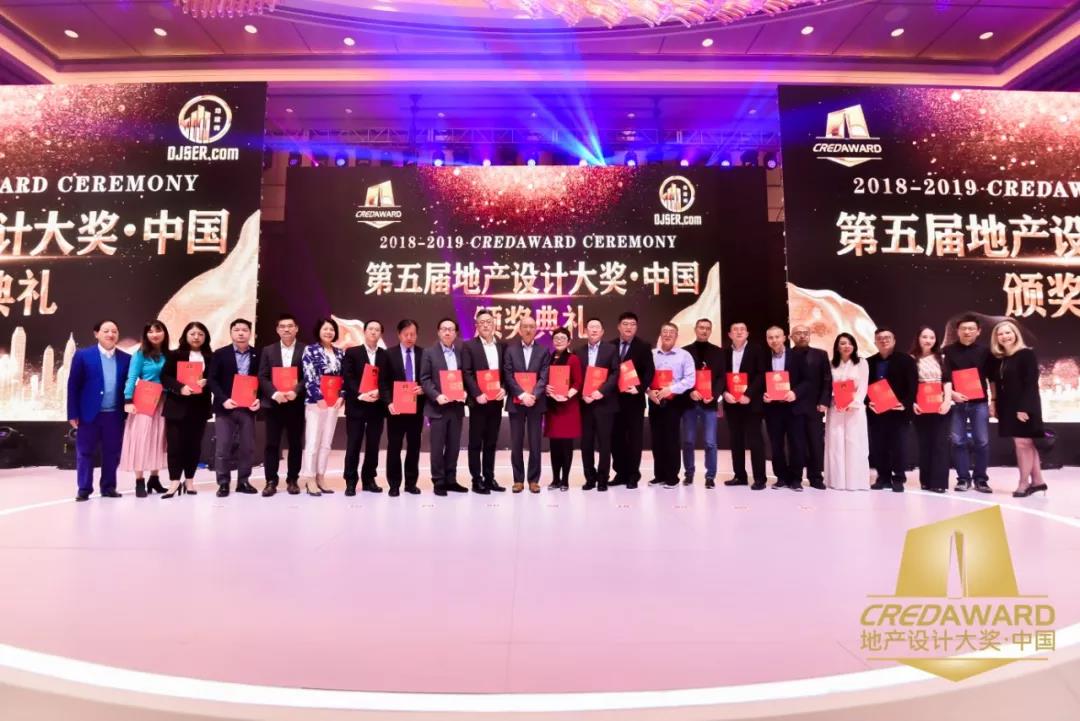 评委会主席:邢同和
地产届评委:陈栋梁,陈建邦,常宇,范炜,范逸汀,冯腾飞,高峰,胡浩,胡树志,黄天龙,黄宇奘,贾朝晖,茅勤,钱毅,戎武杰,寿东,许洁,杨凡,阴杰,张春玲,张兆强,朱晓涓,祝峥(评委按姓名首字母排序)
海外秘书长:方芳
地建师顾问团:陈海亮,郭咏海,何定康,居培成,许海东,于鹏
Chairman: Tonghe XingDeveloper Judges: Dongliang Chen, K.B. Albert Chan, Yu Chang, Wei Fan, Yiting Fan, Tengfei Feng, Feng Gao, Hao Hu, Shuzhi Hu, Terence Wong, Yuzang Huang, Zhaohui Jia, Jose Mao, Yi Qian, Wujie Rong, Dong Shou, Jie Xu, Fan Yang, Jerry Yin, Chunling Zhang, Zhaoqiang Zhang, Xiaojuan Zhu, Zheng ZhuOverseas Secretary-General: Fang FangAdvisory Group: William Hailiang Chen, Yonghai Guo, Wallace Ding Hong Ho, Peicheng Ju, Donghai Xu, Steven Yu
CREDAWARD
年度优秀奖获奖榜单
Merit Award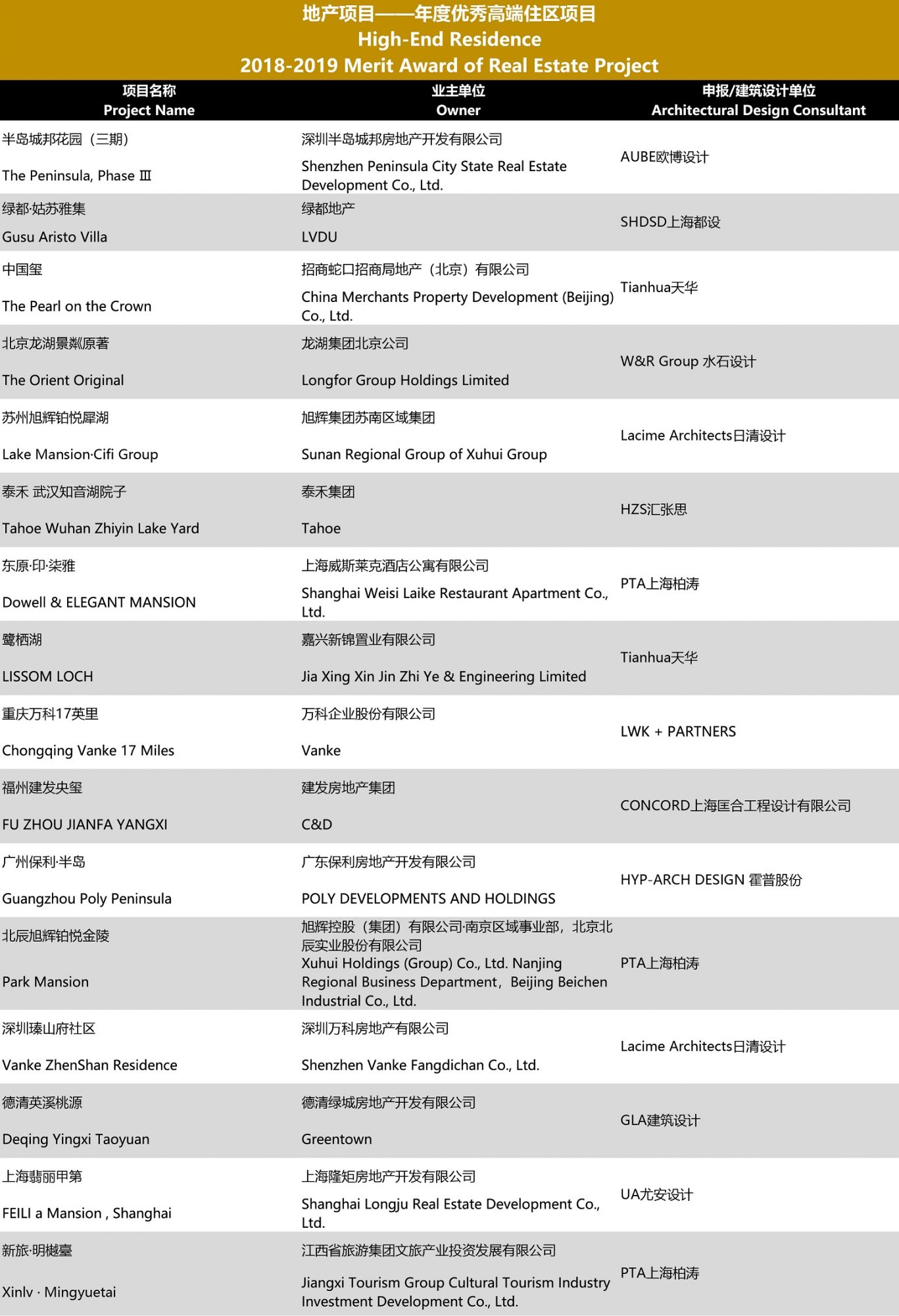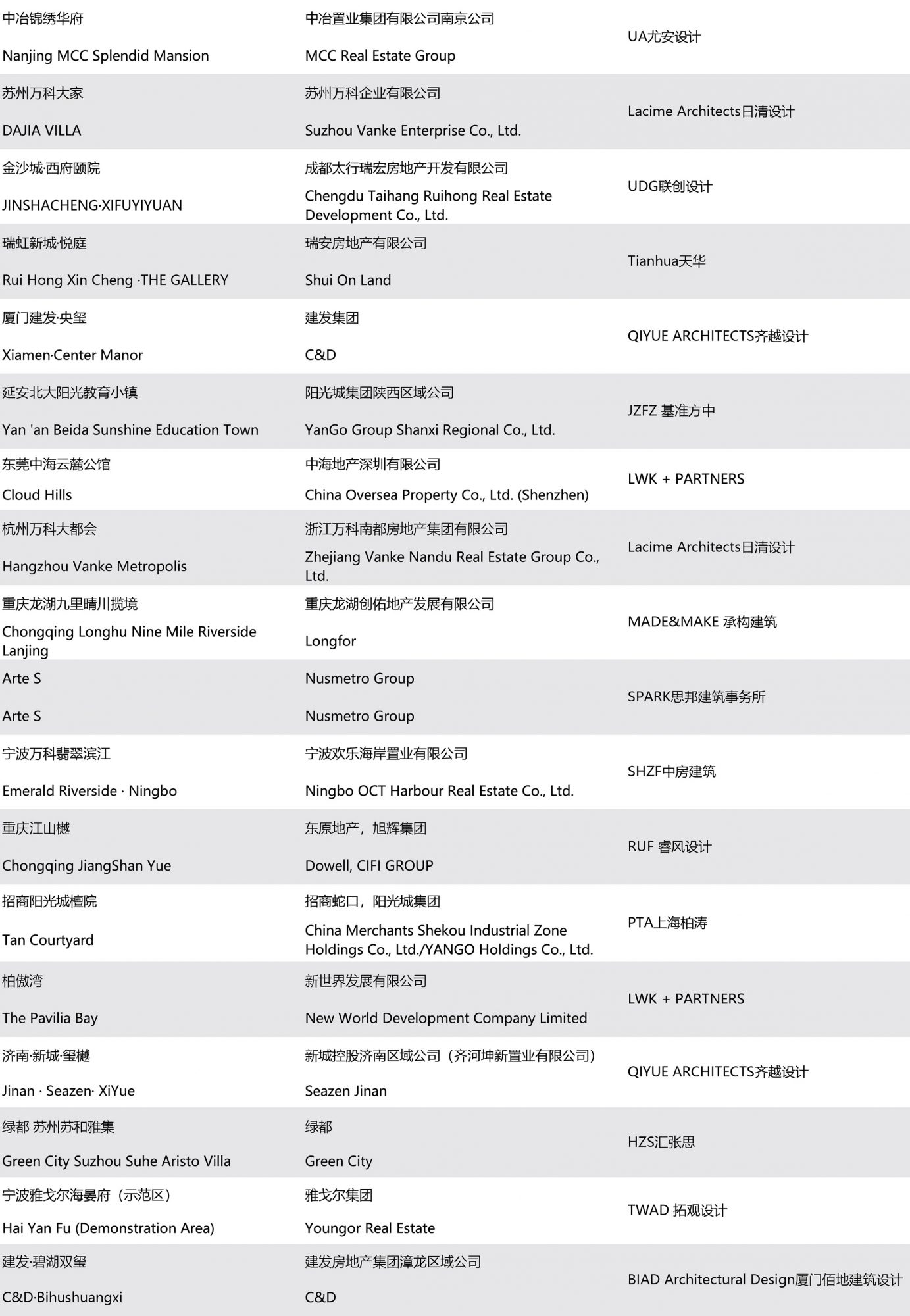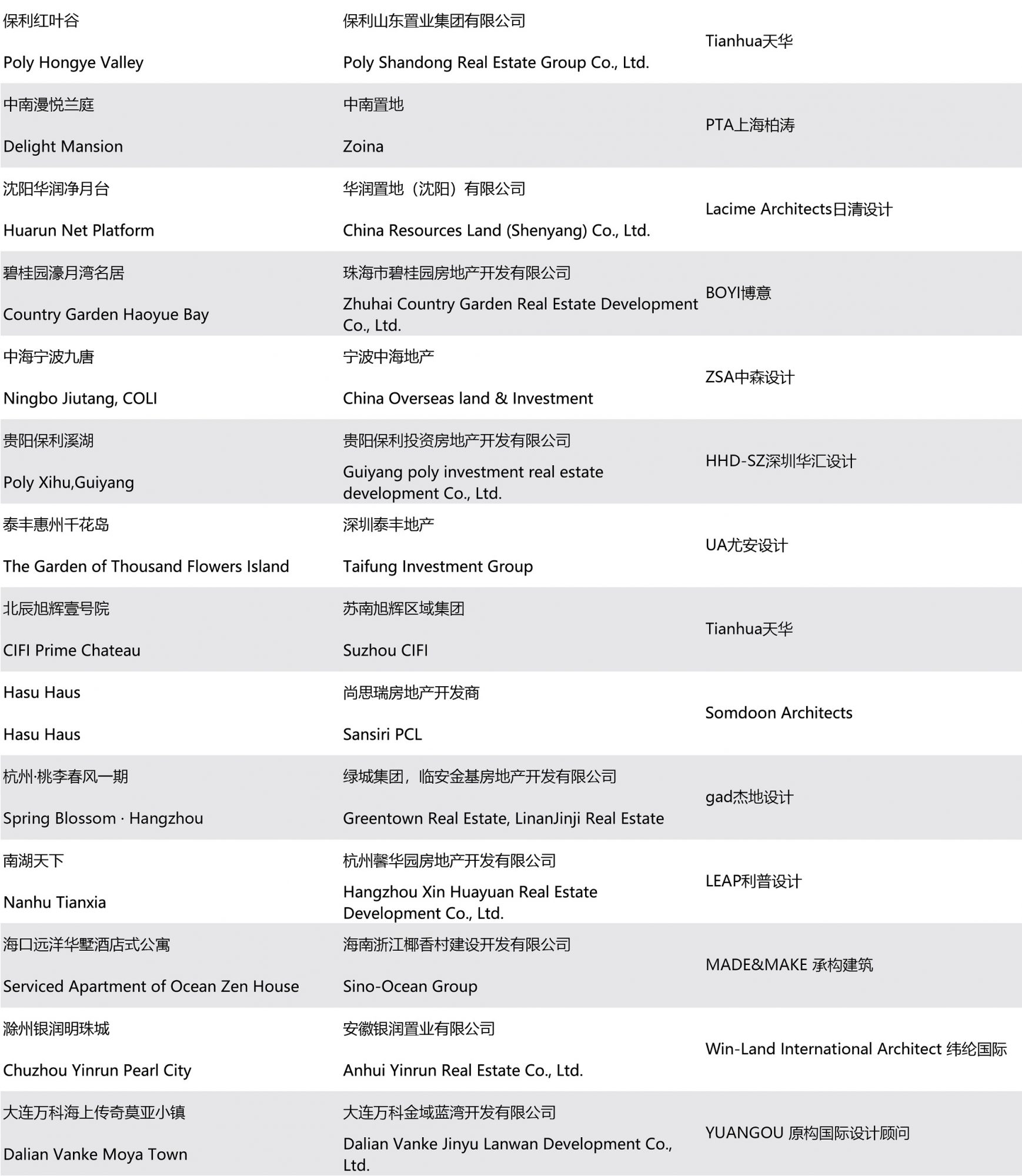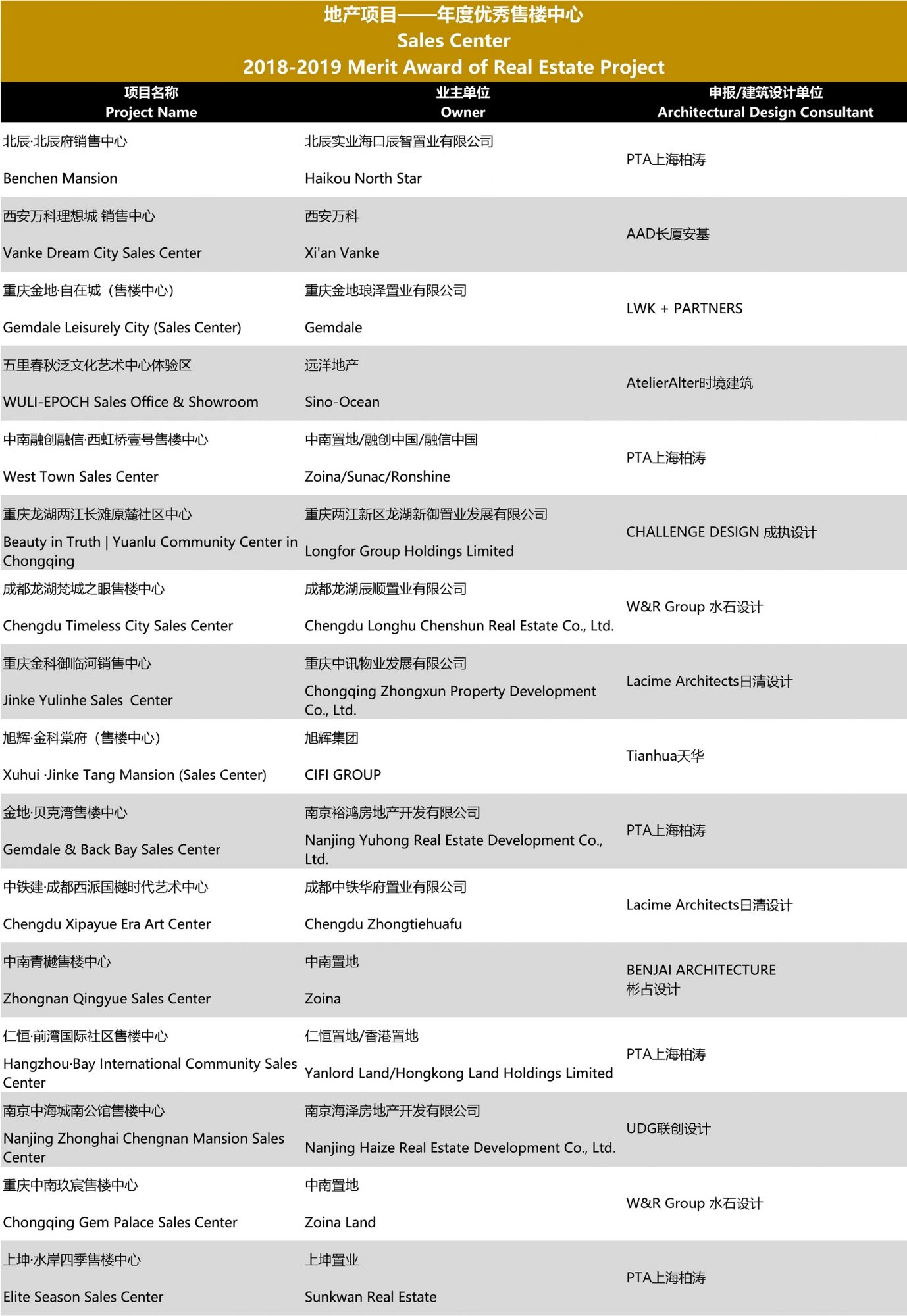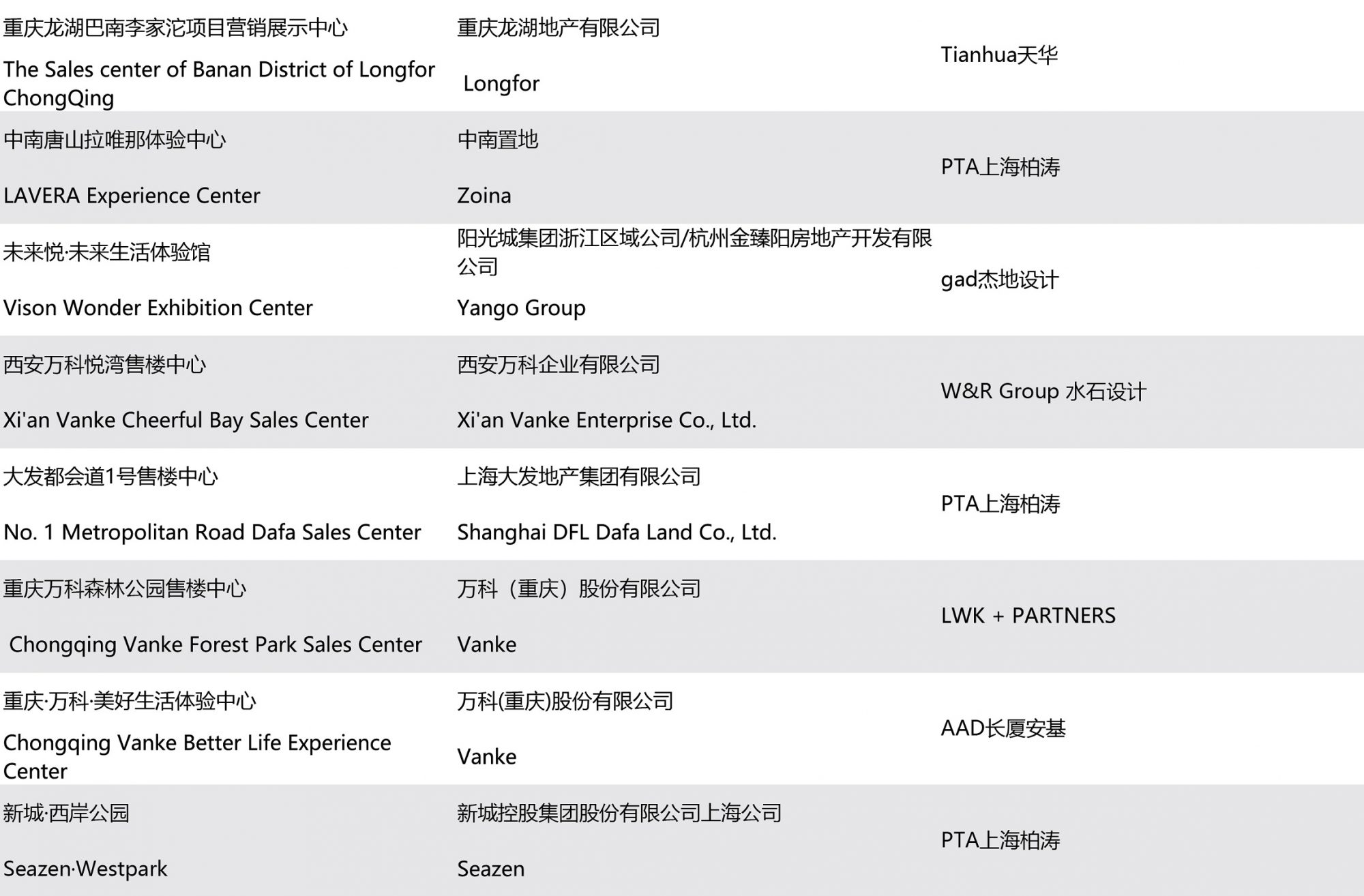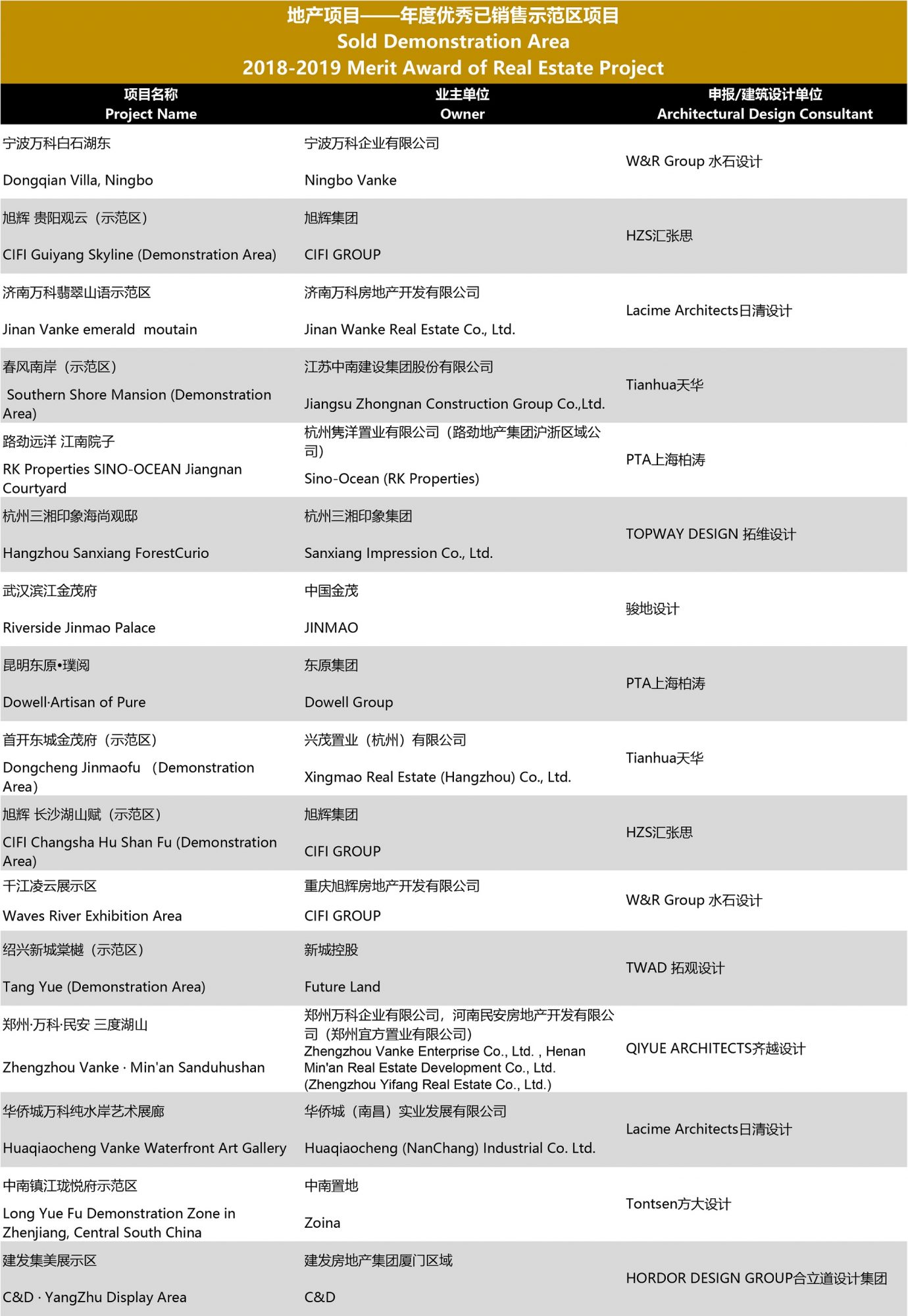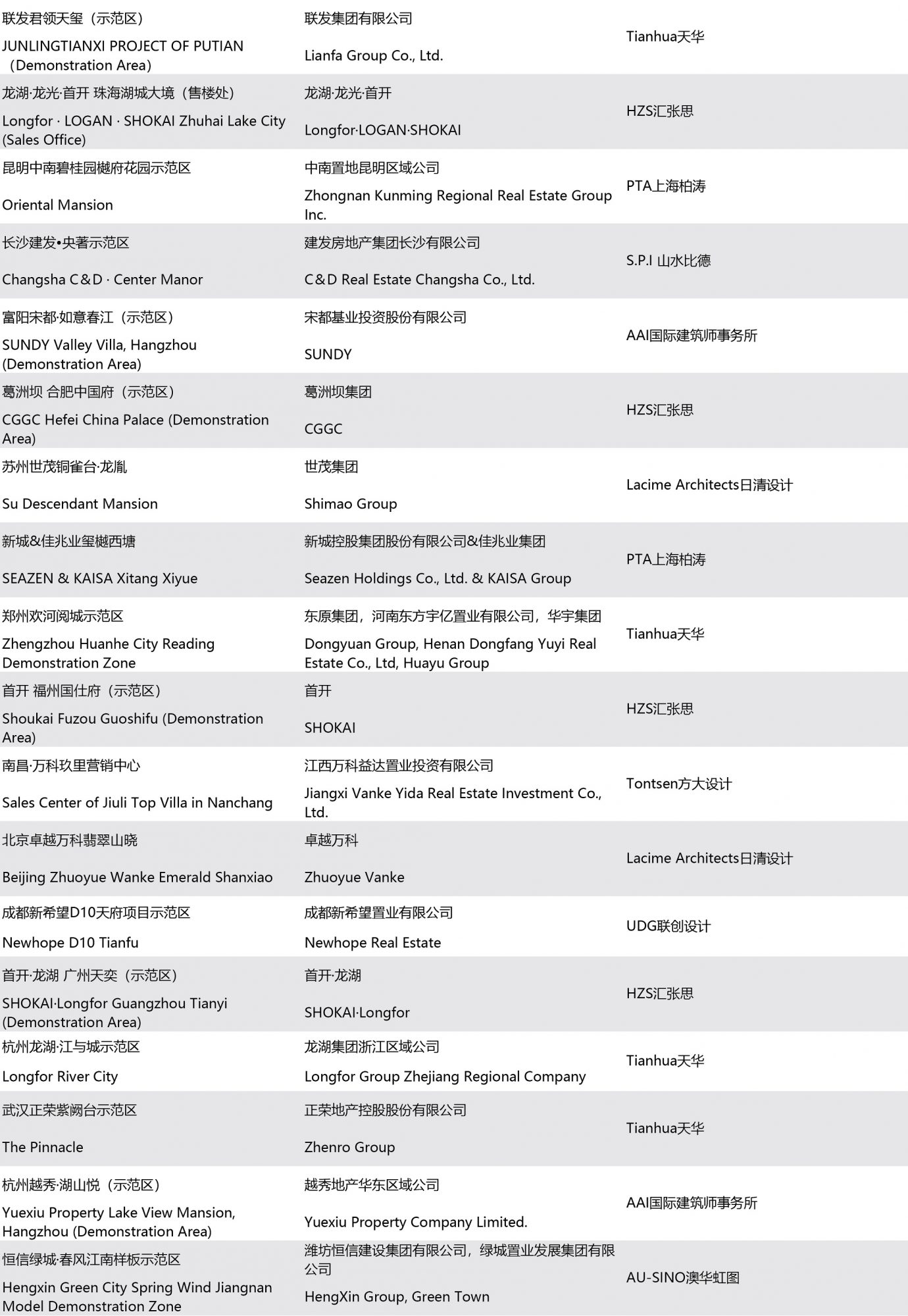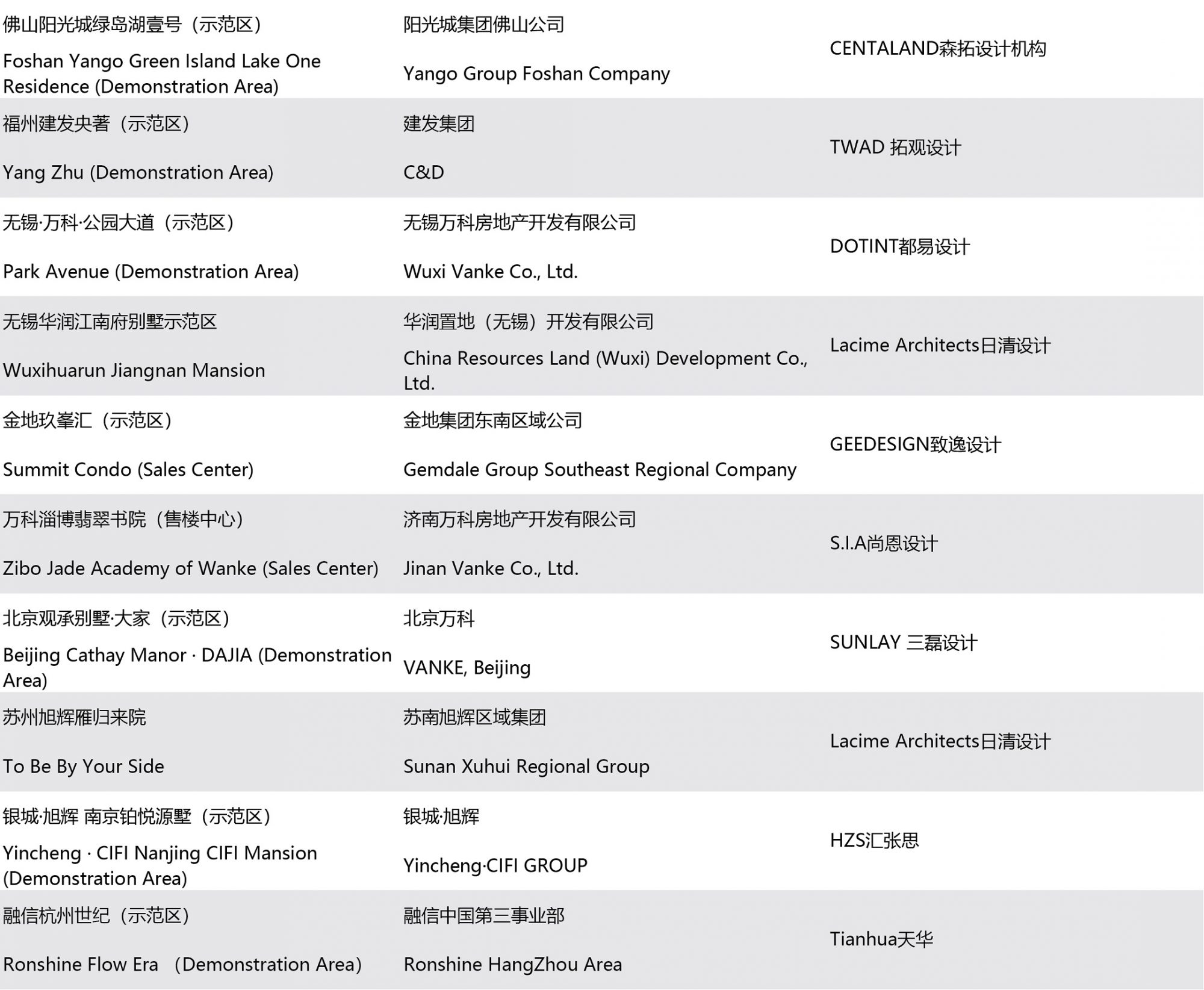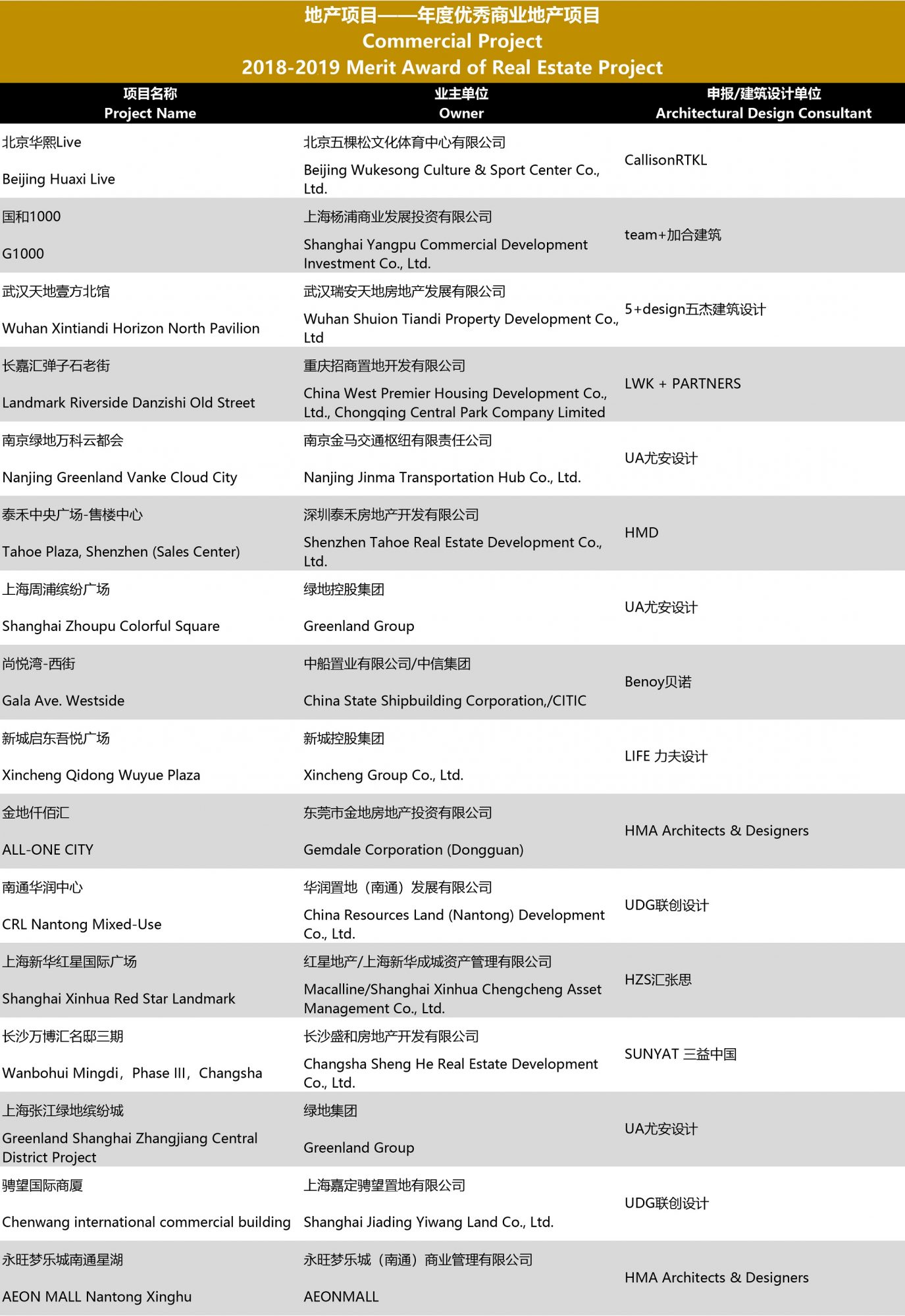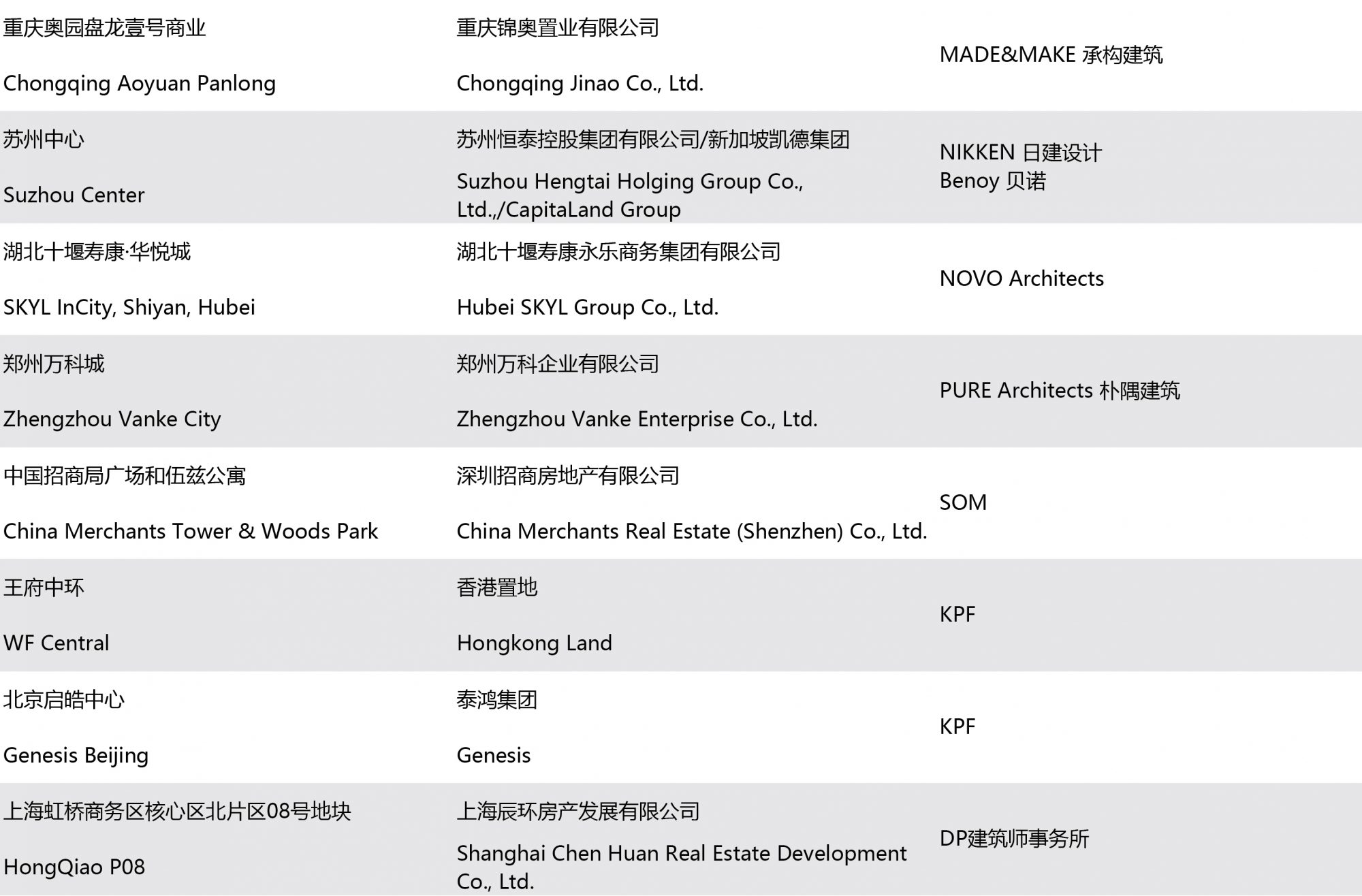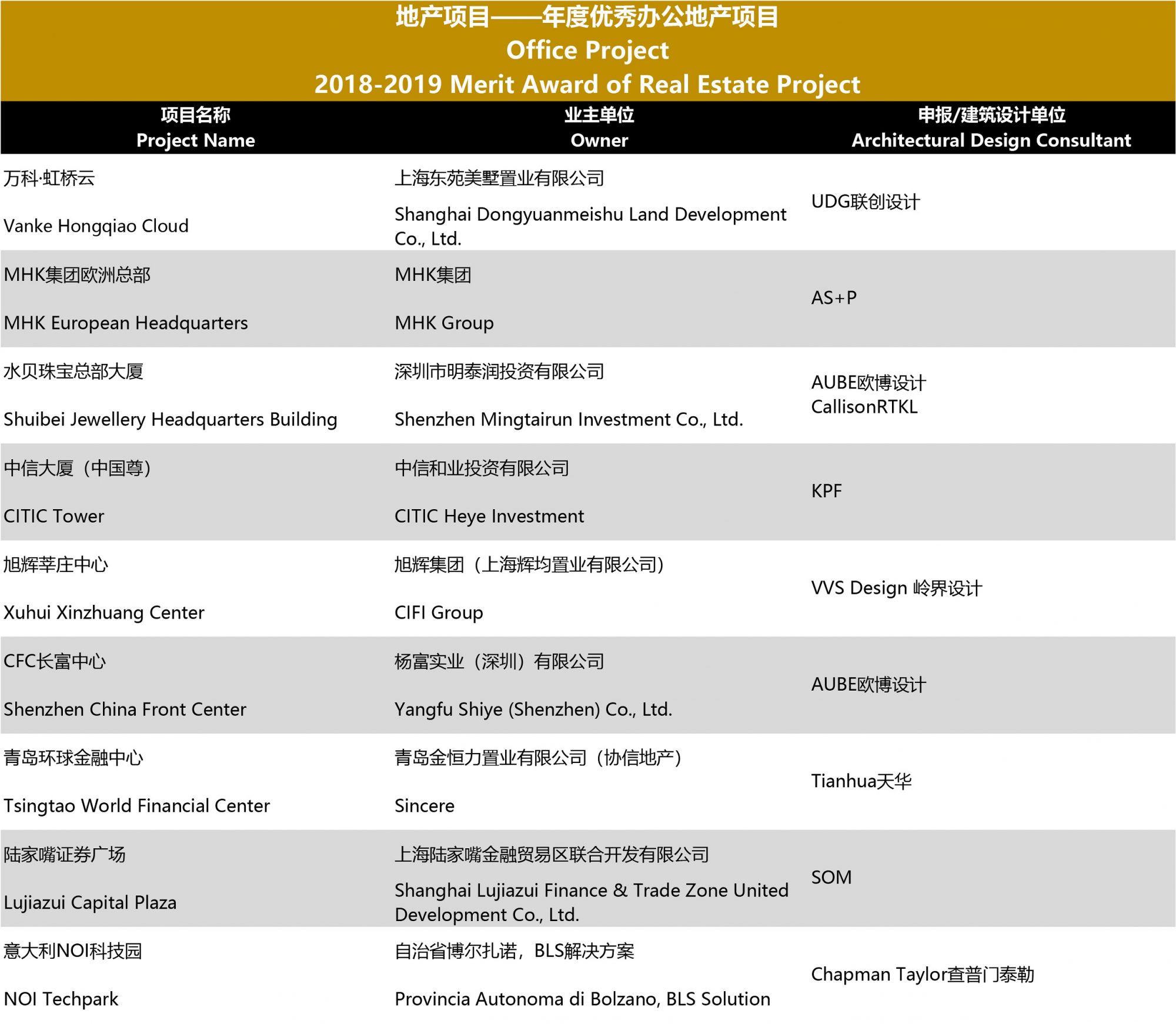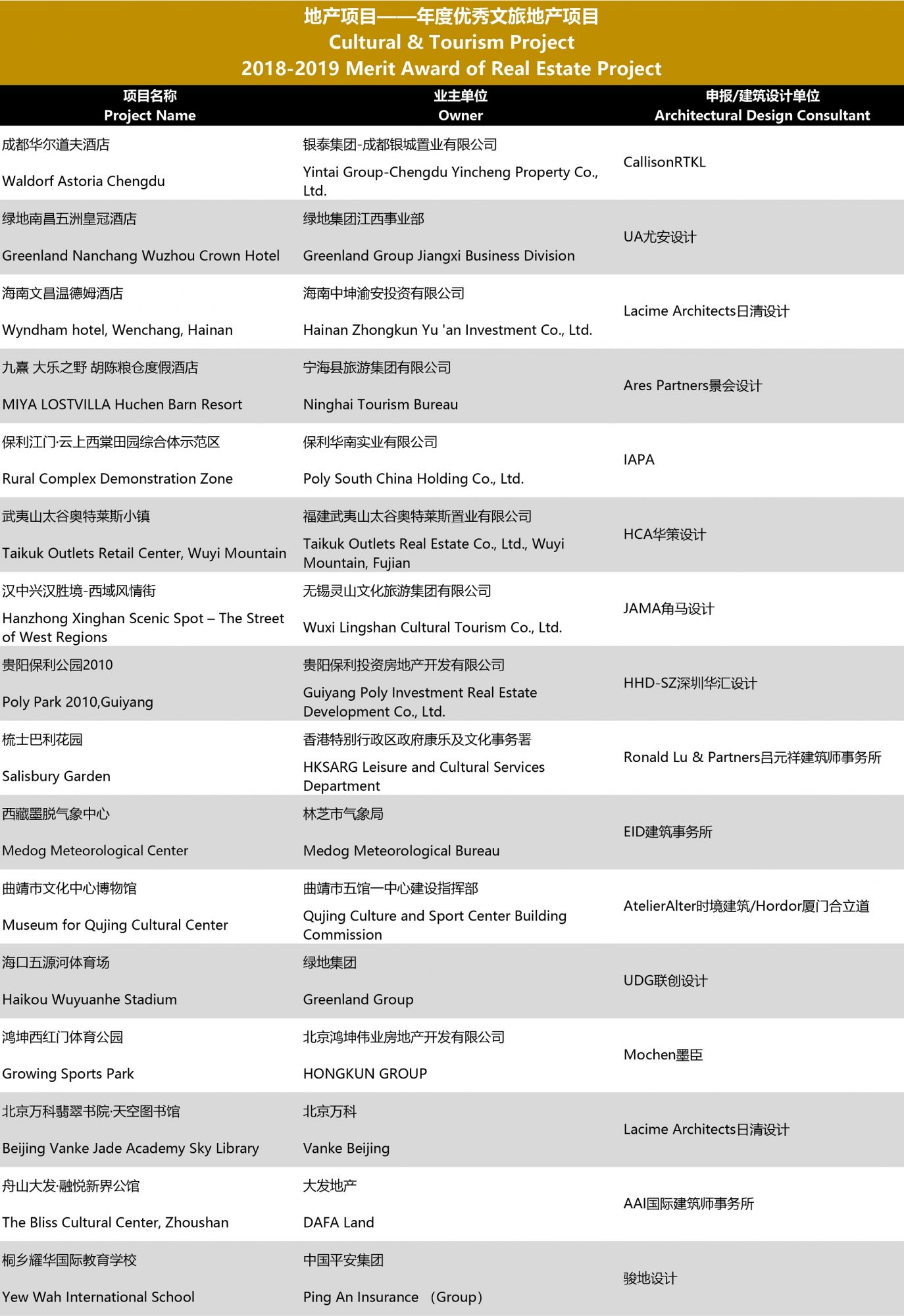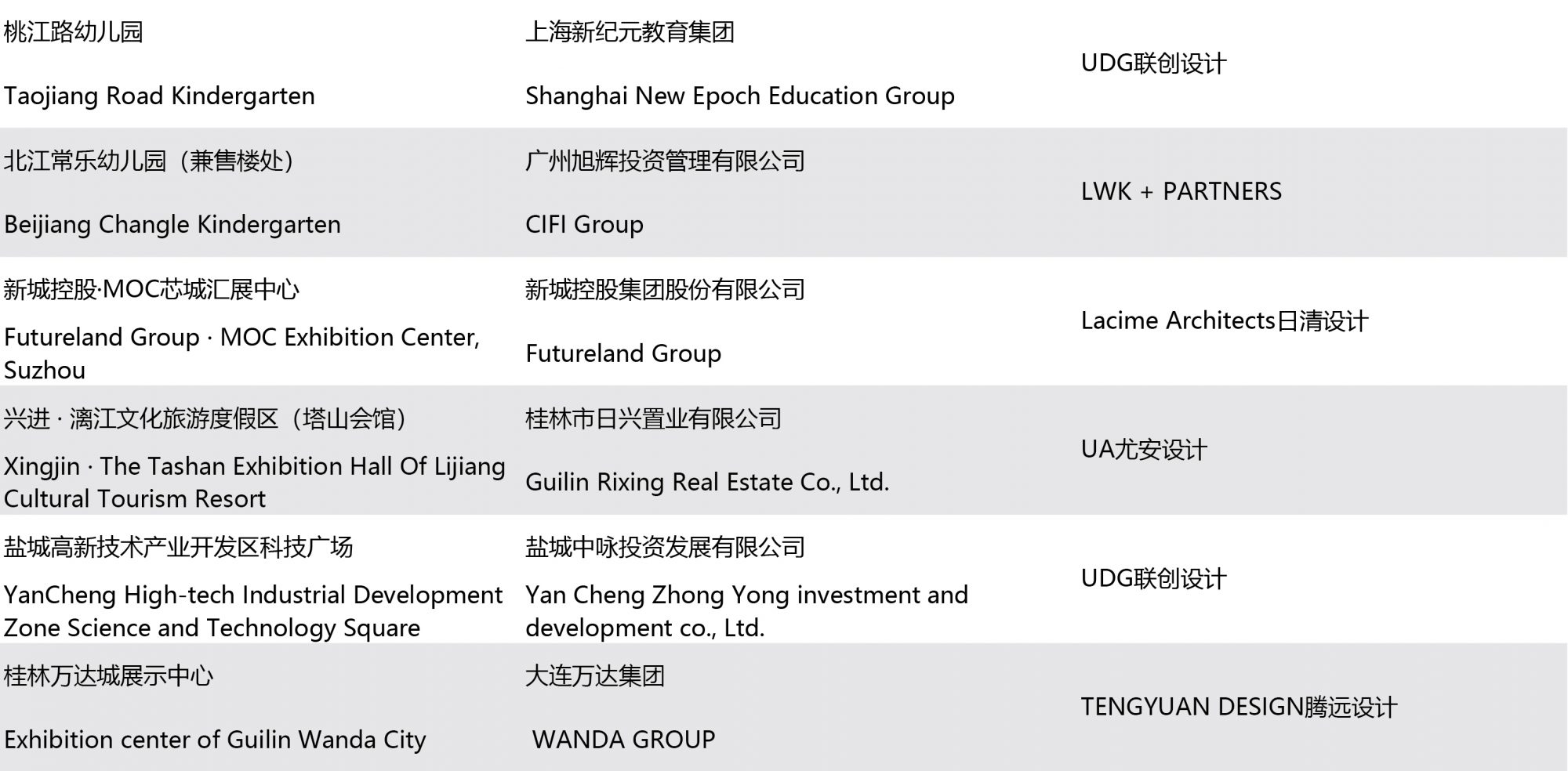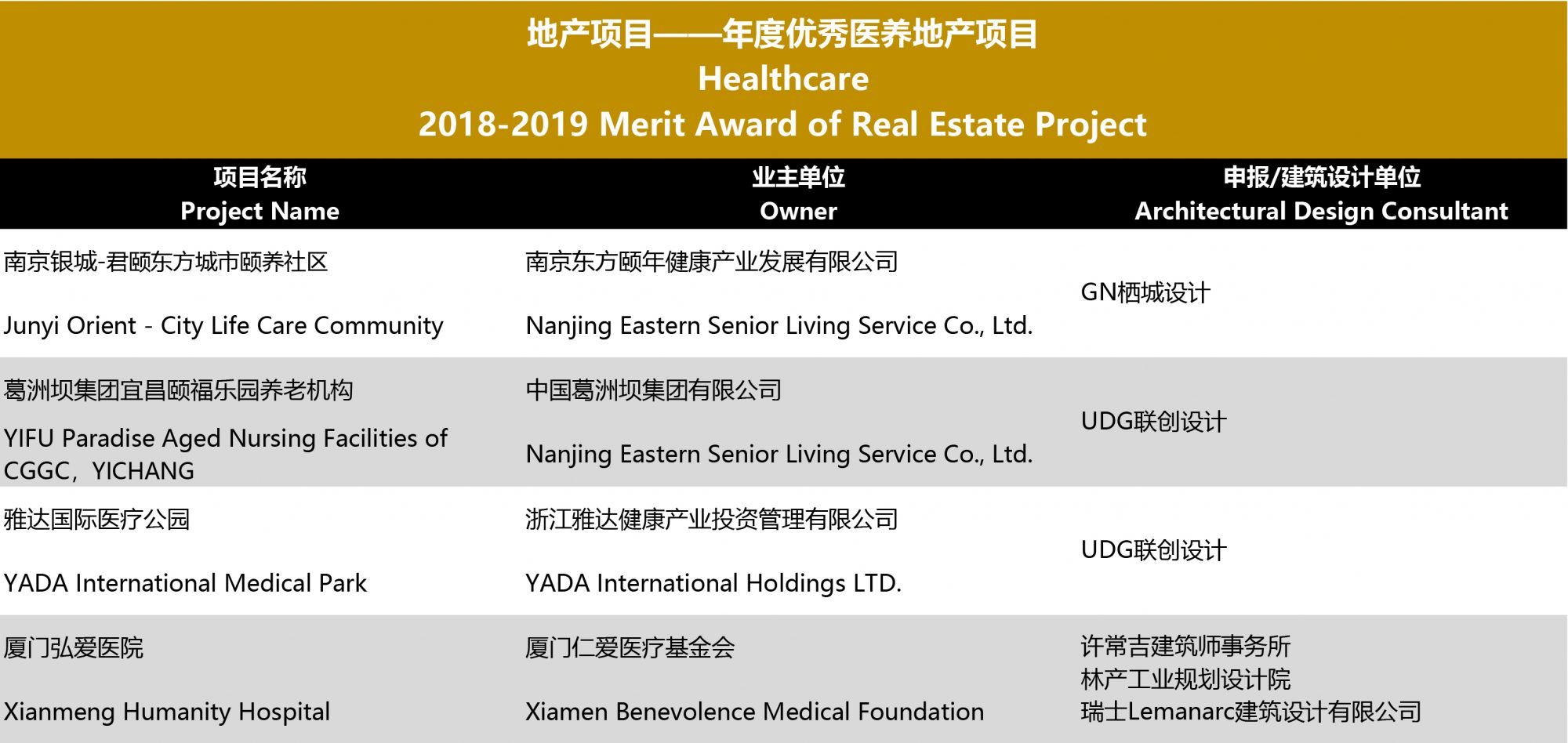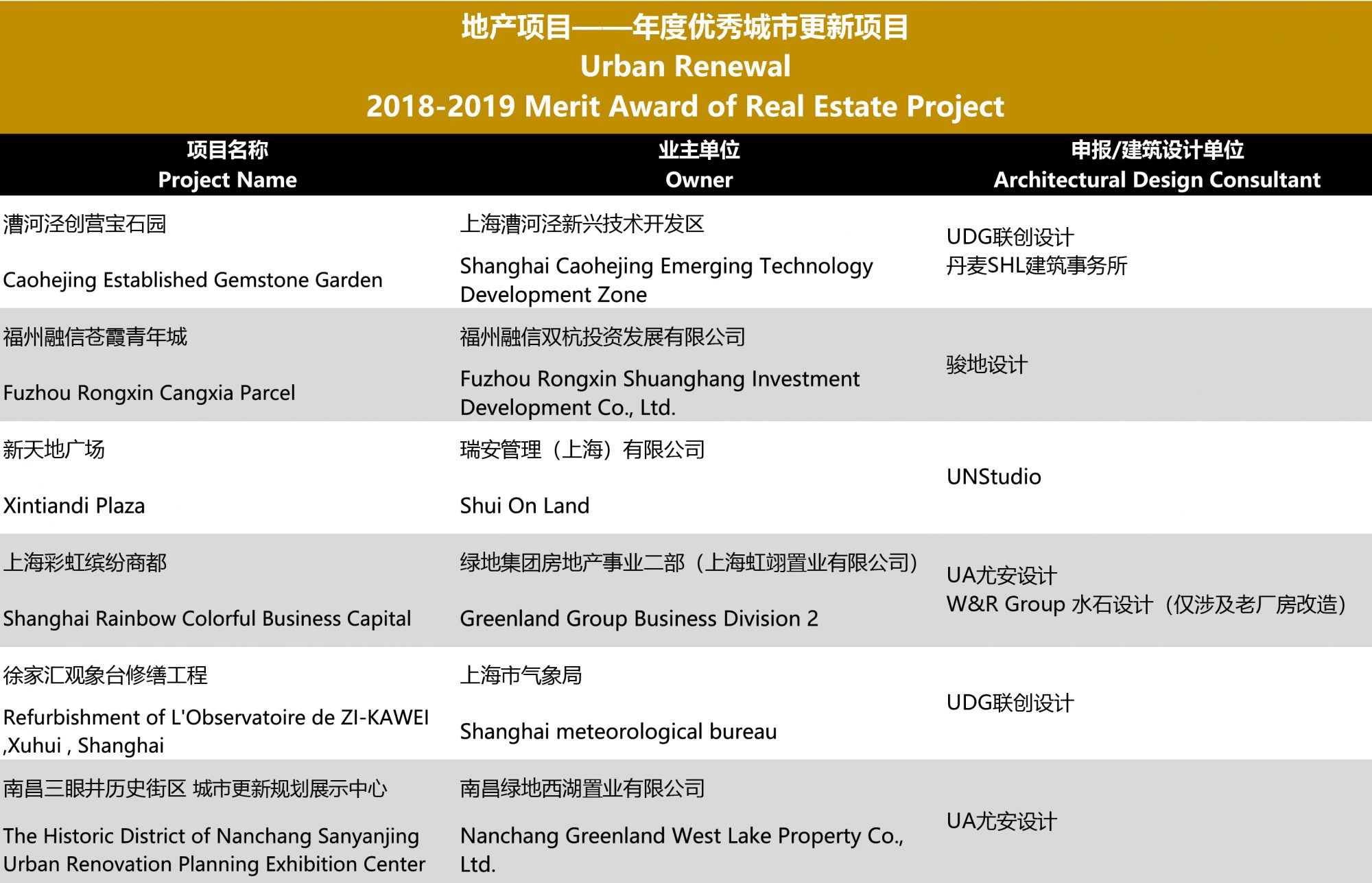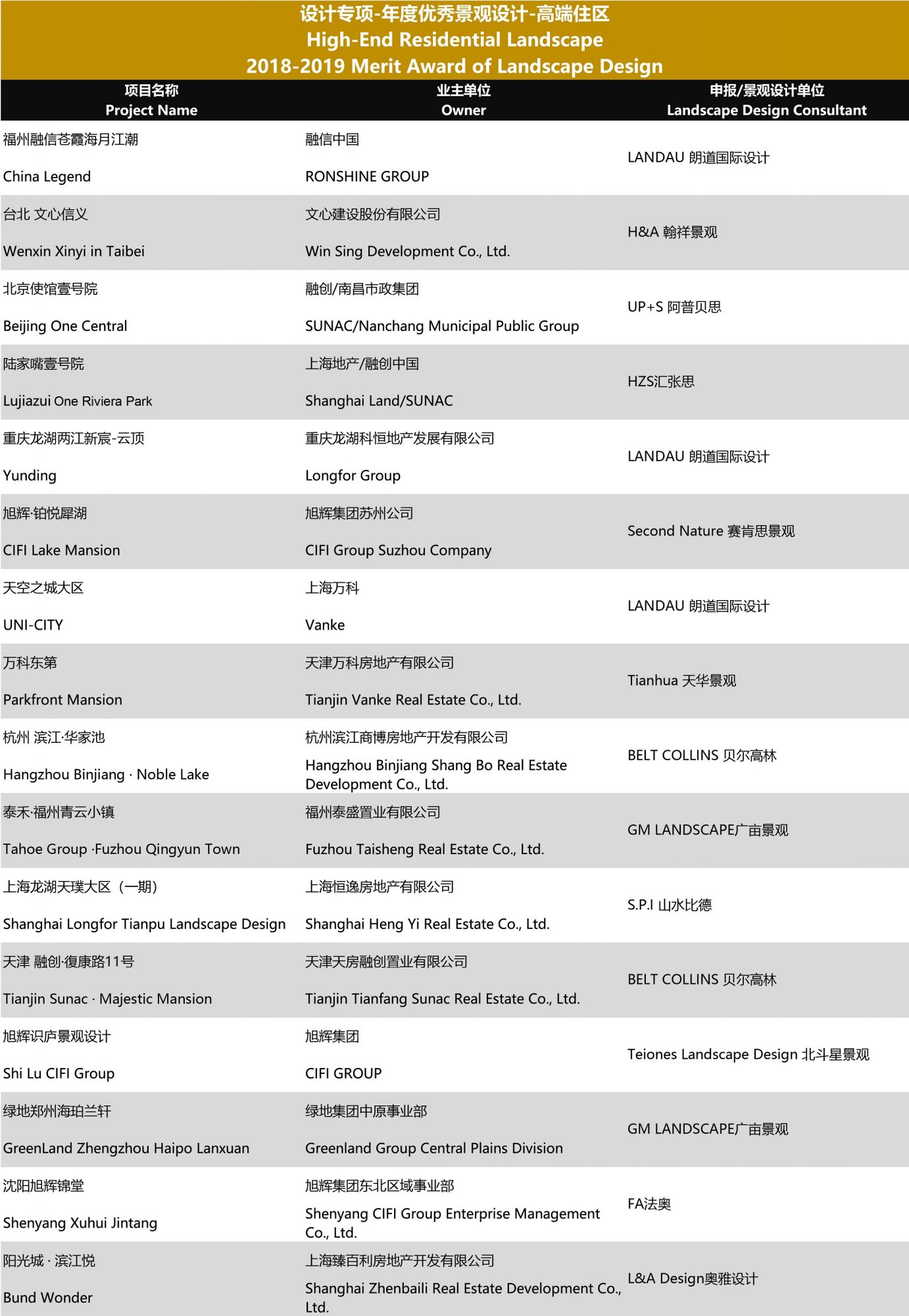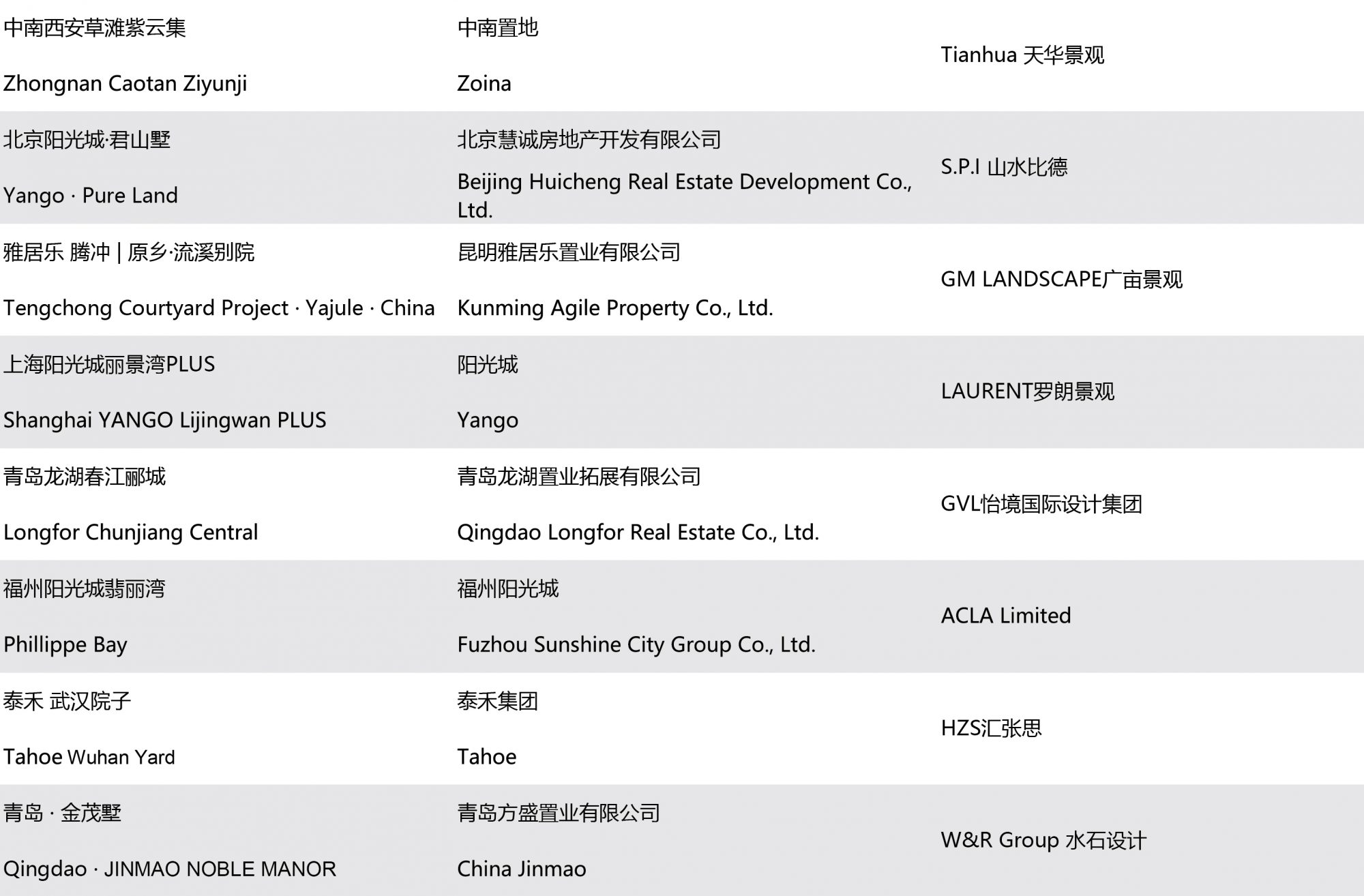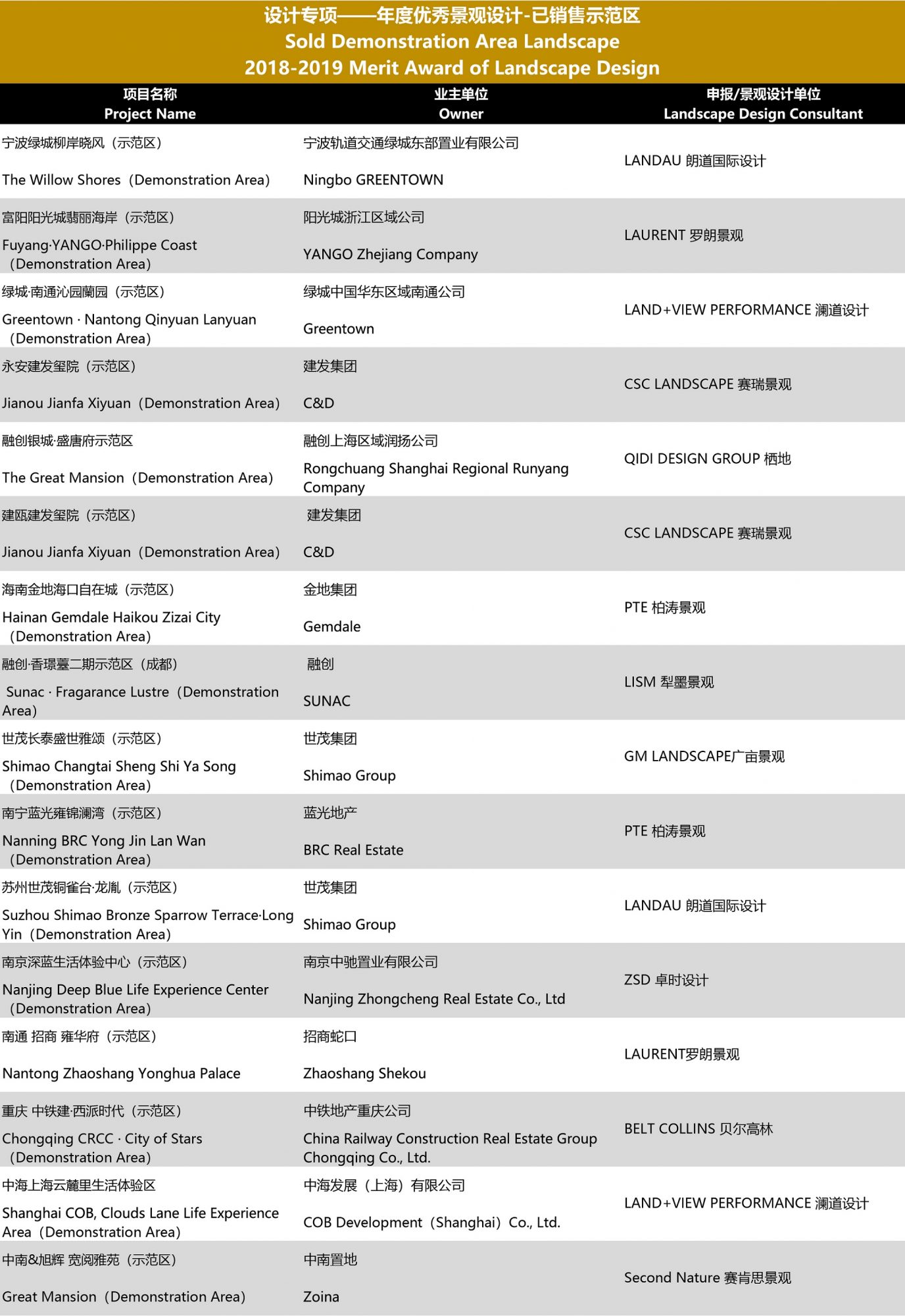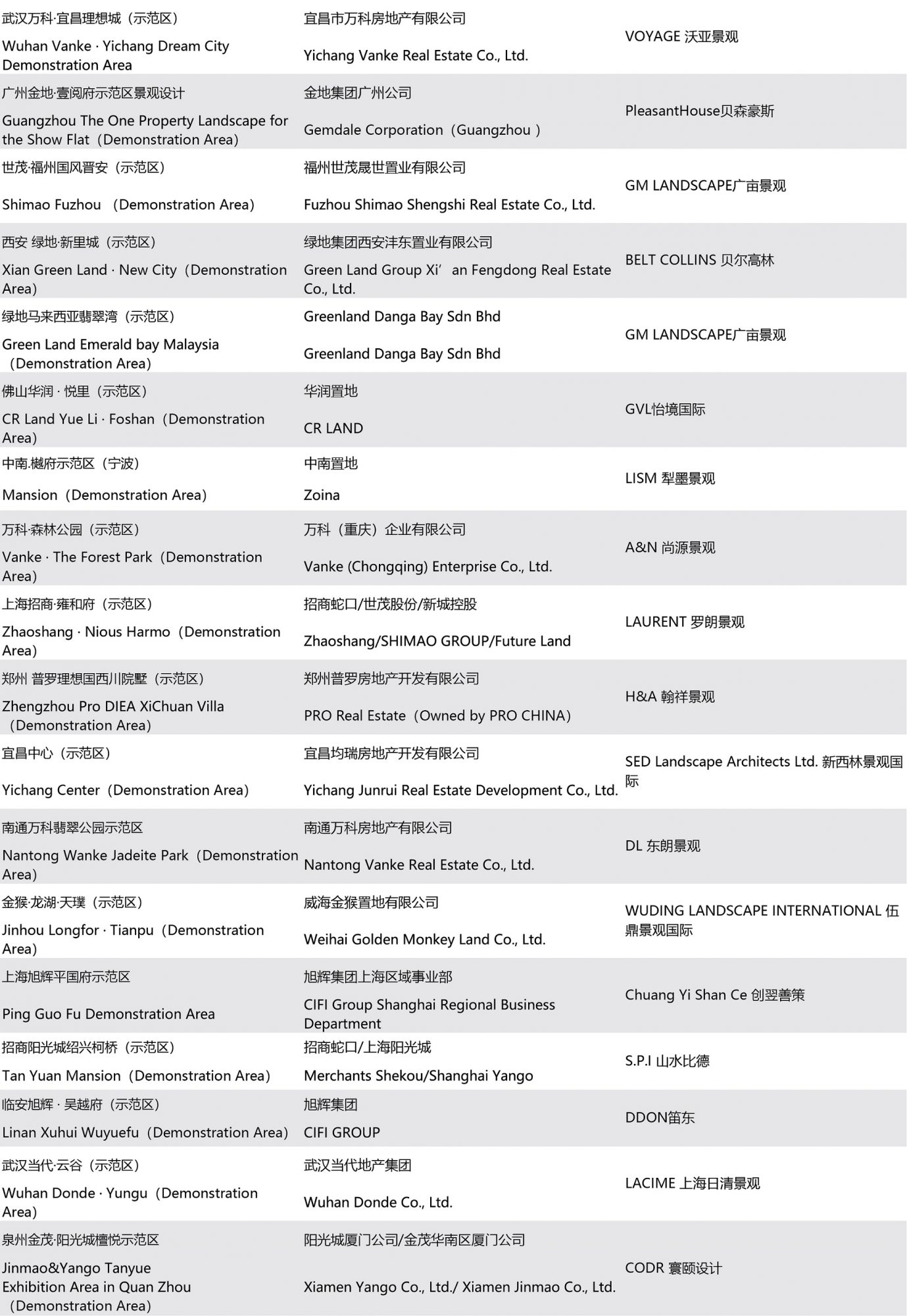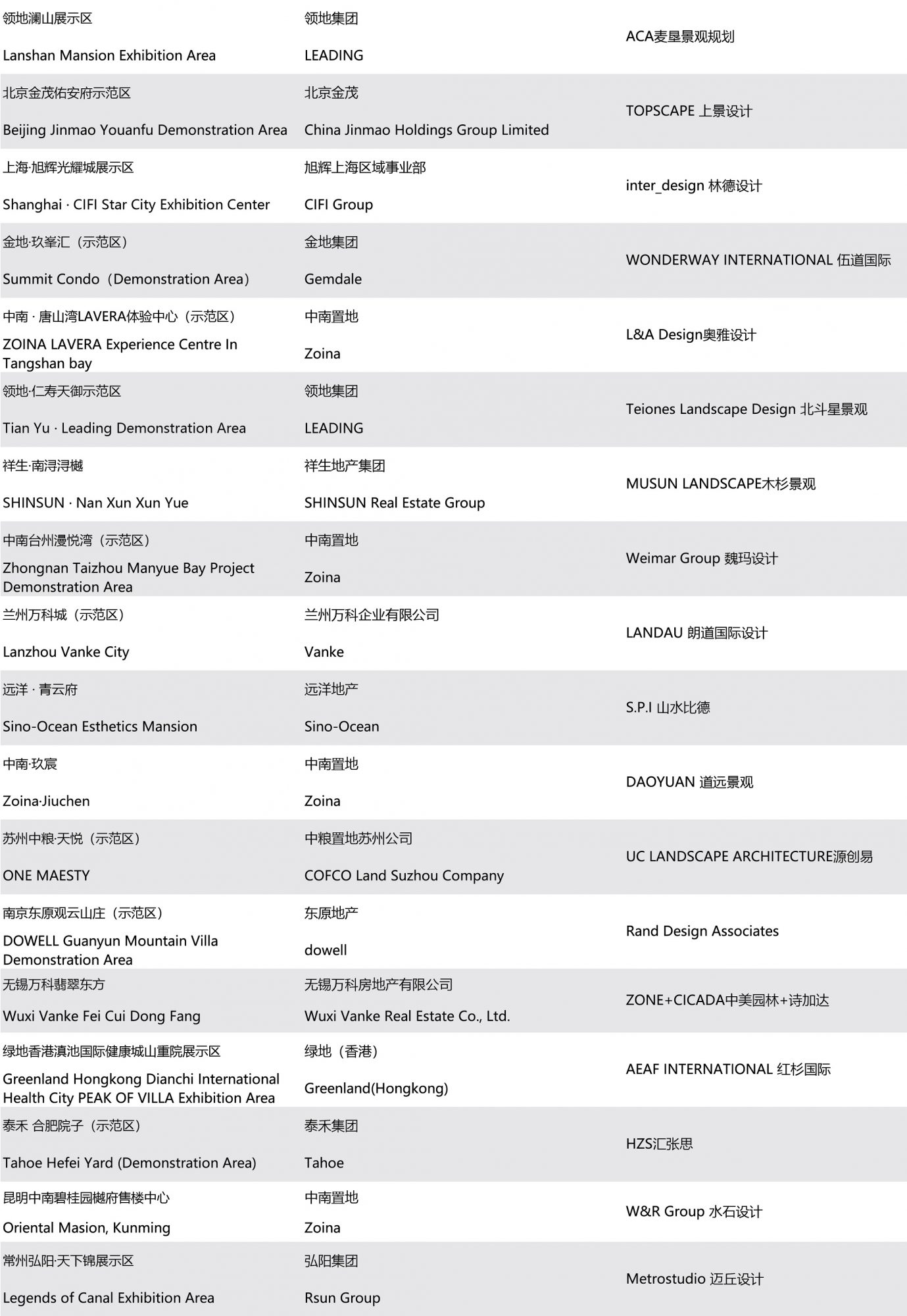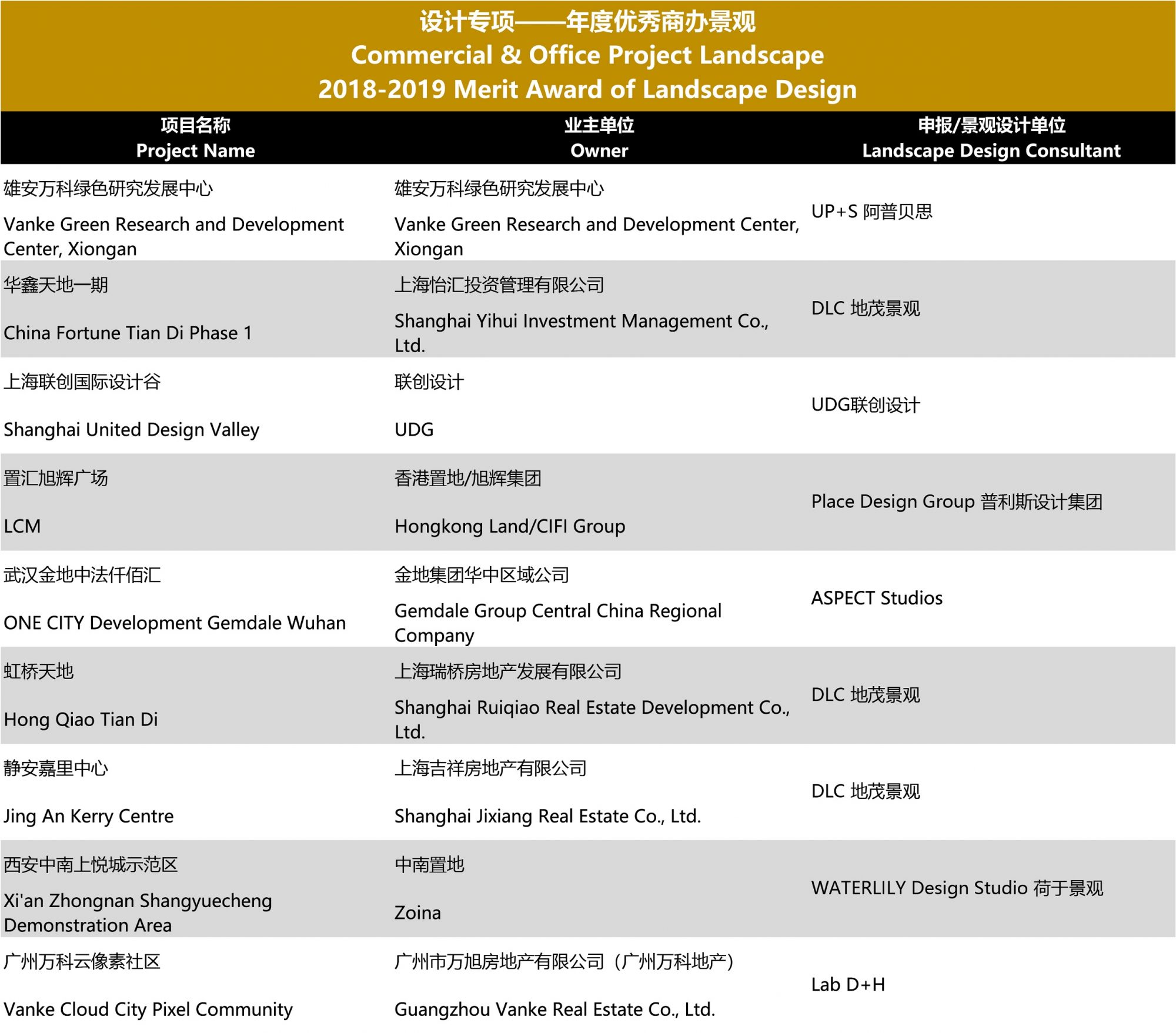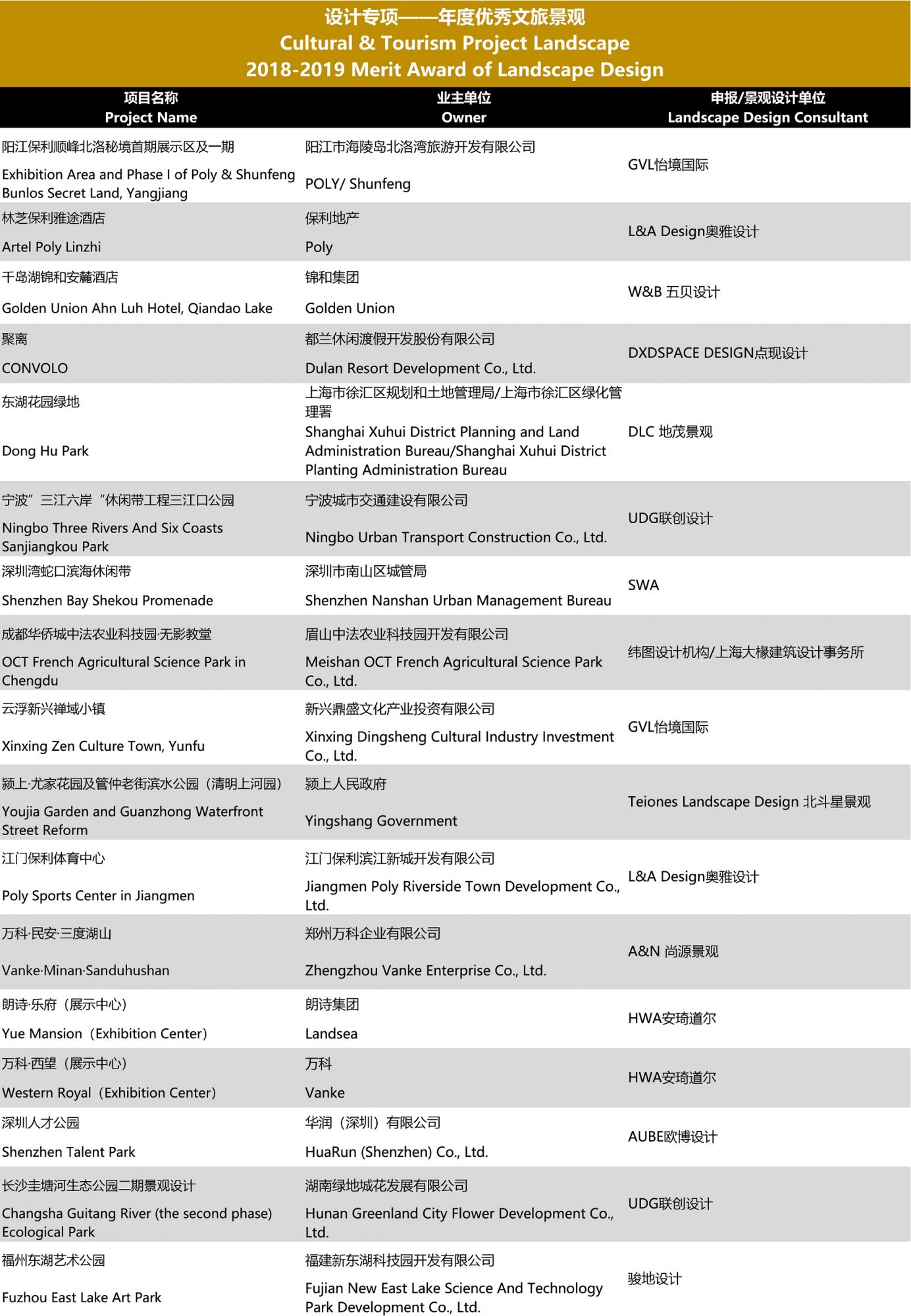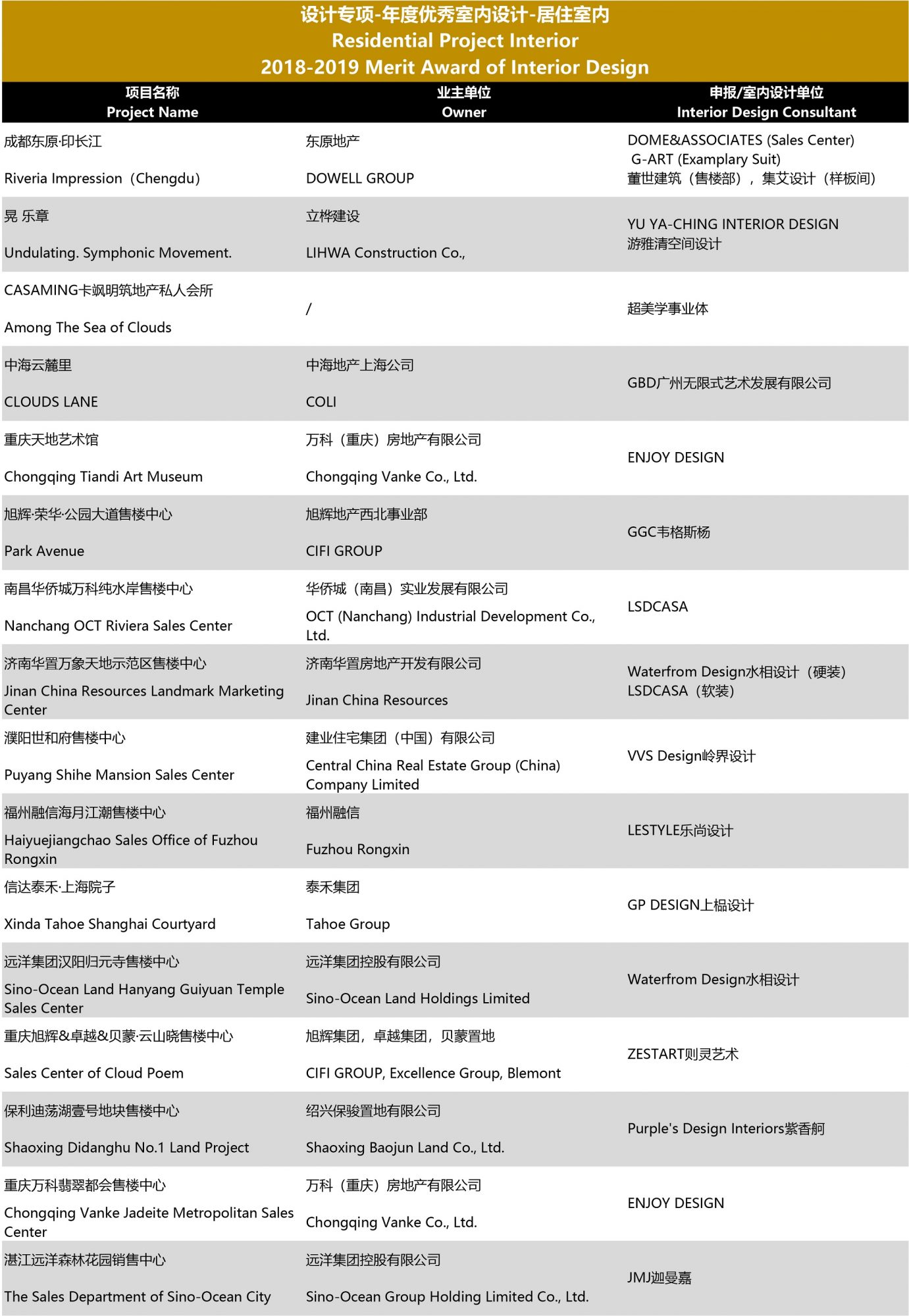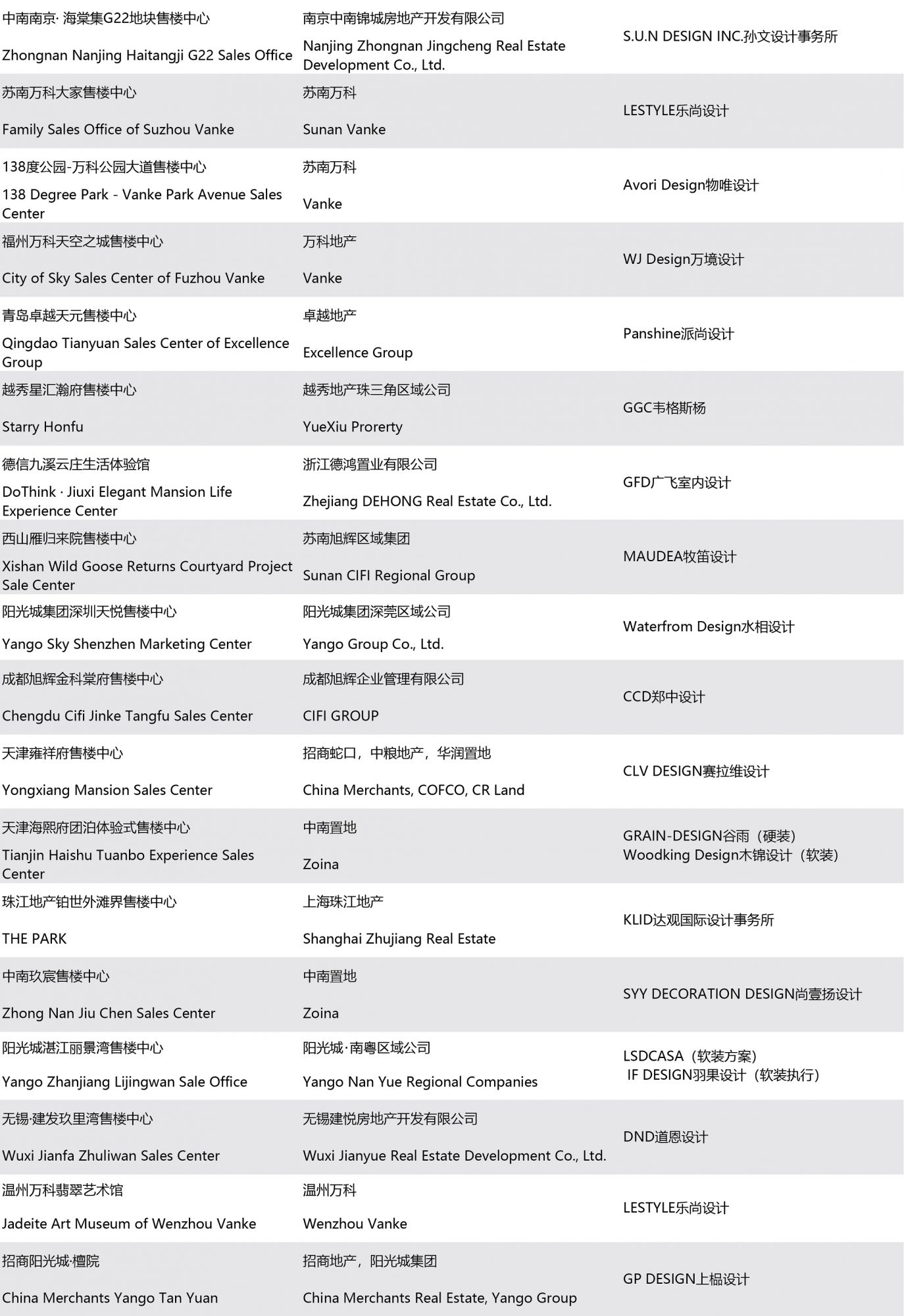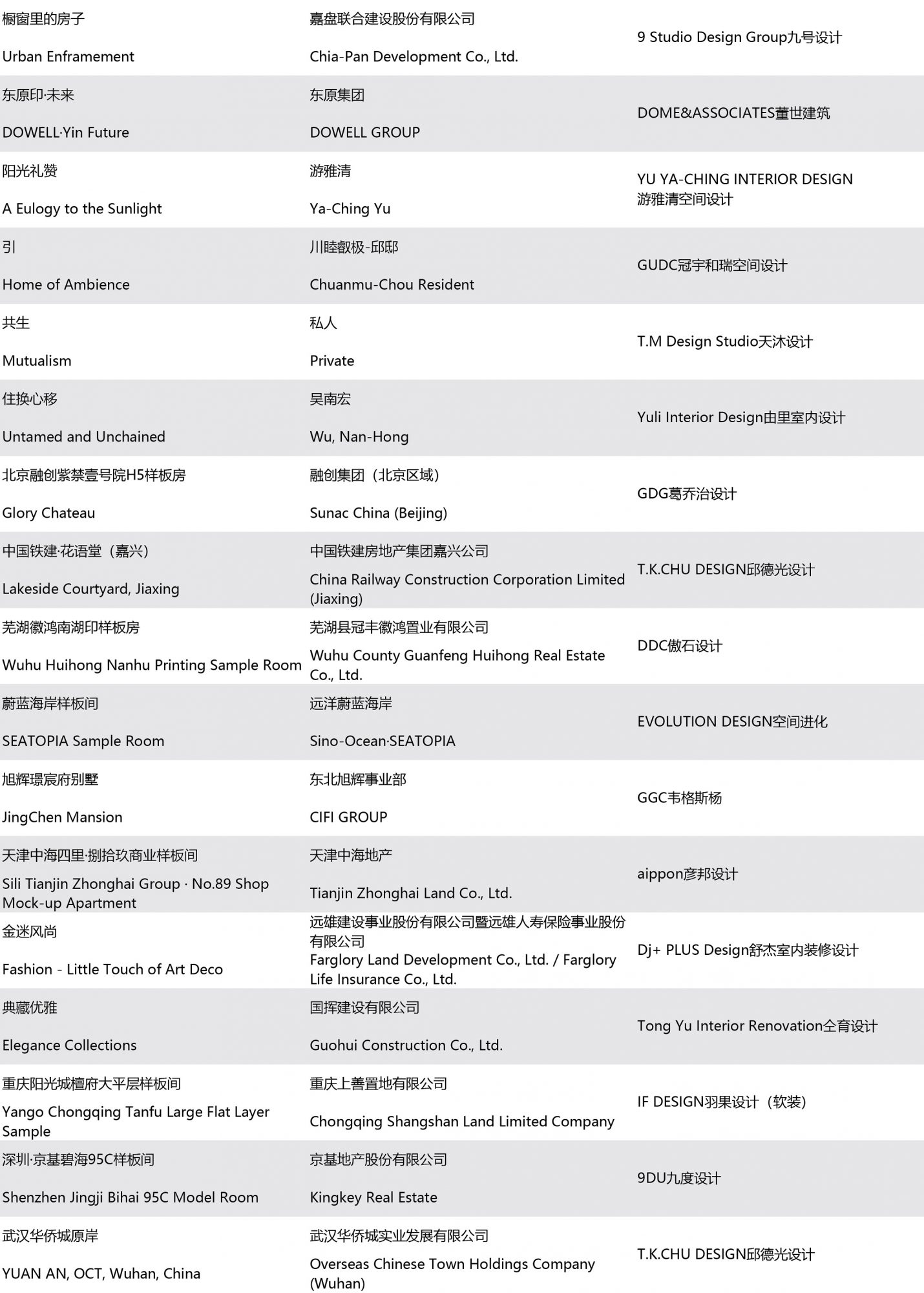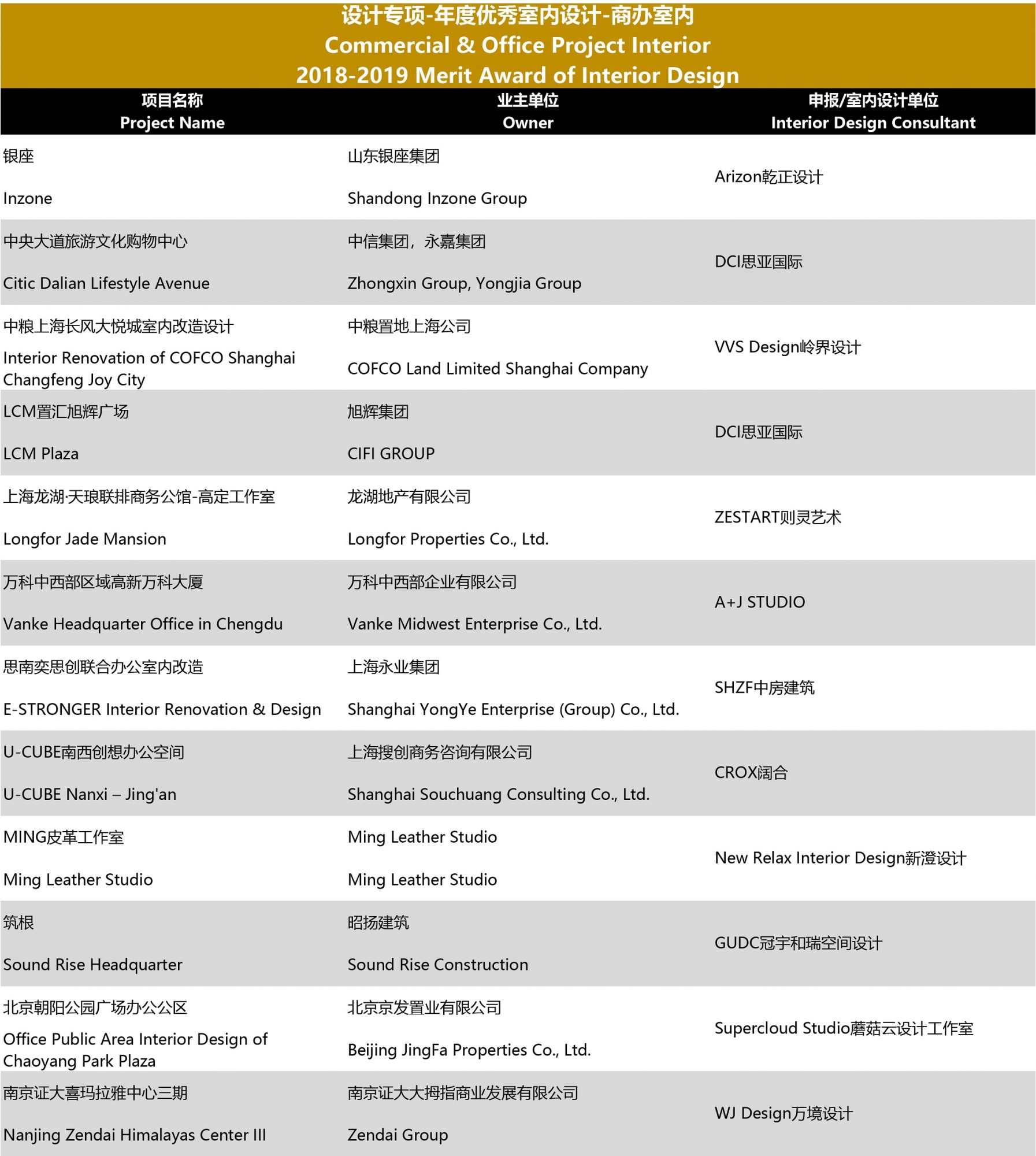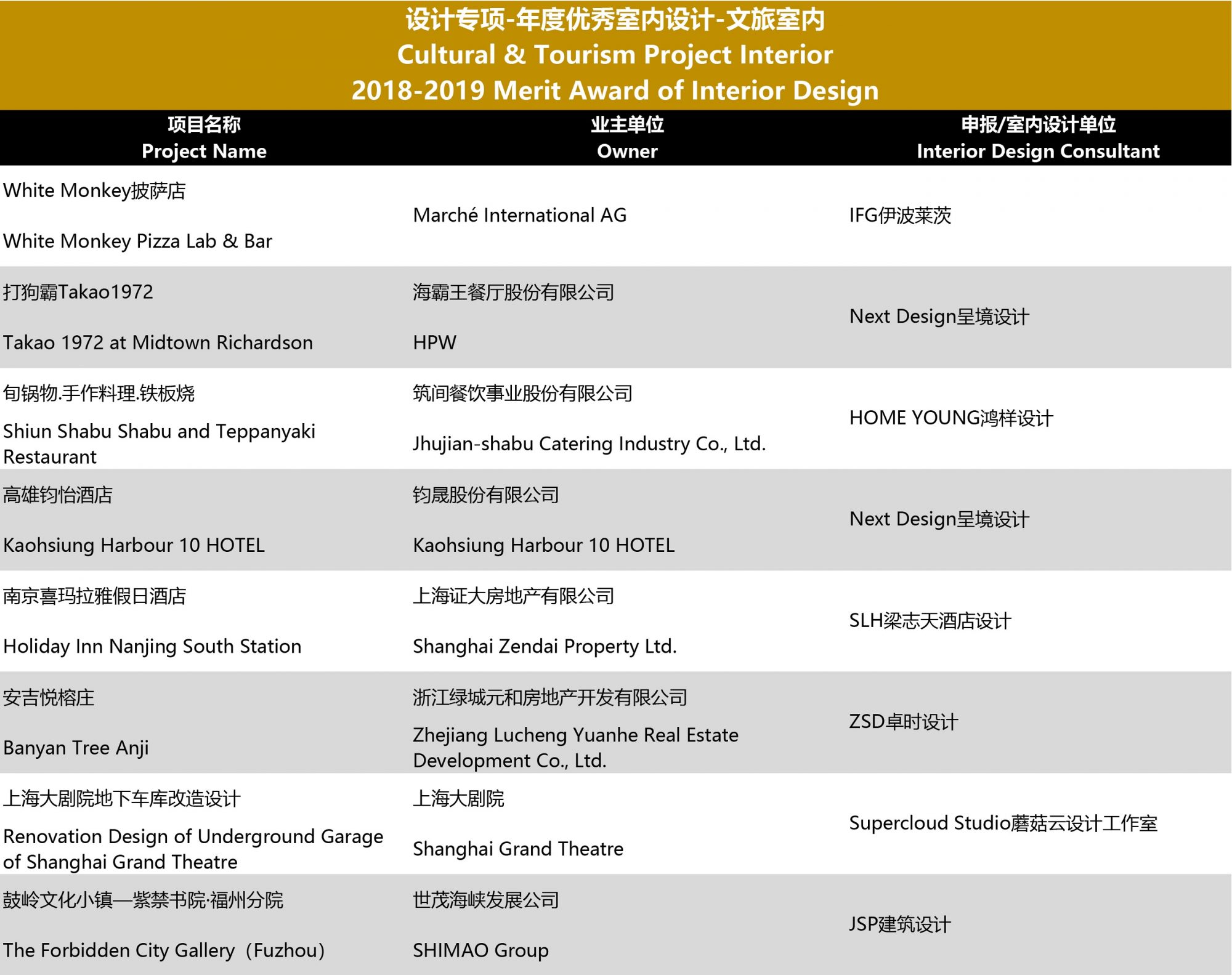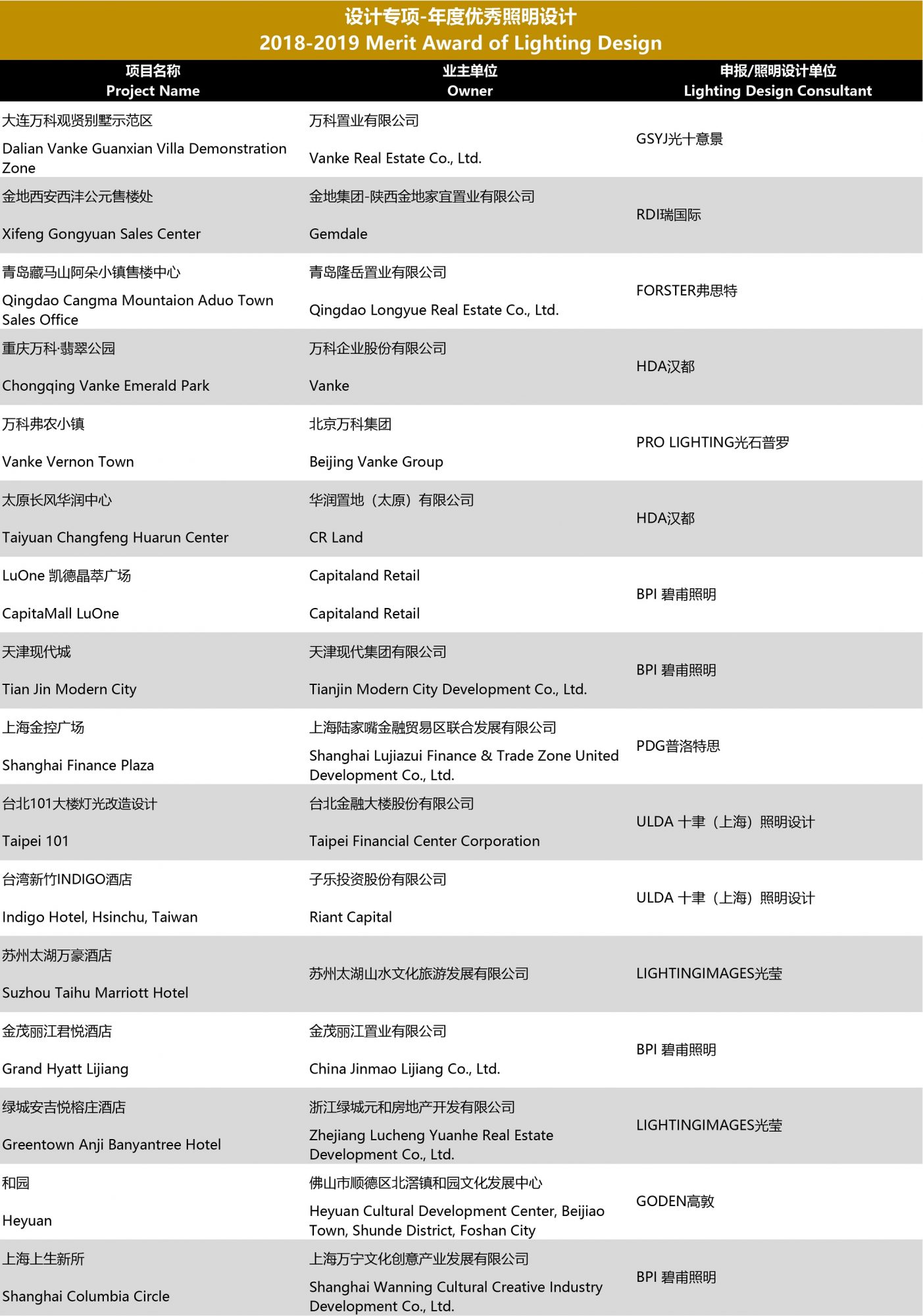 CREDAWARD
年度银奖
Silver Award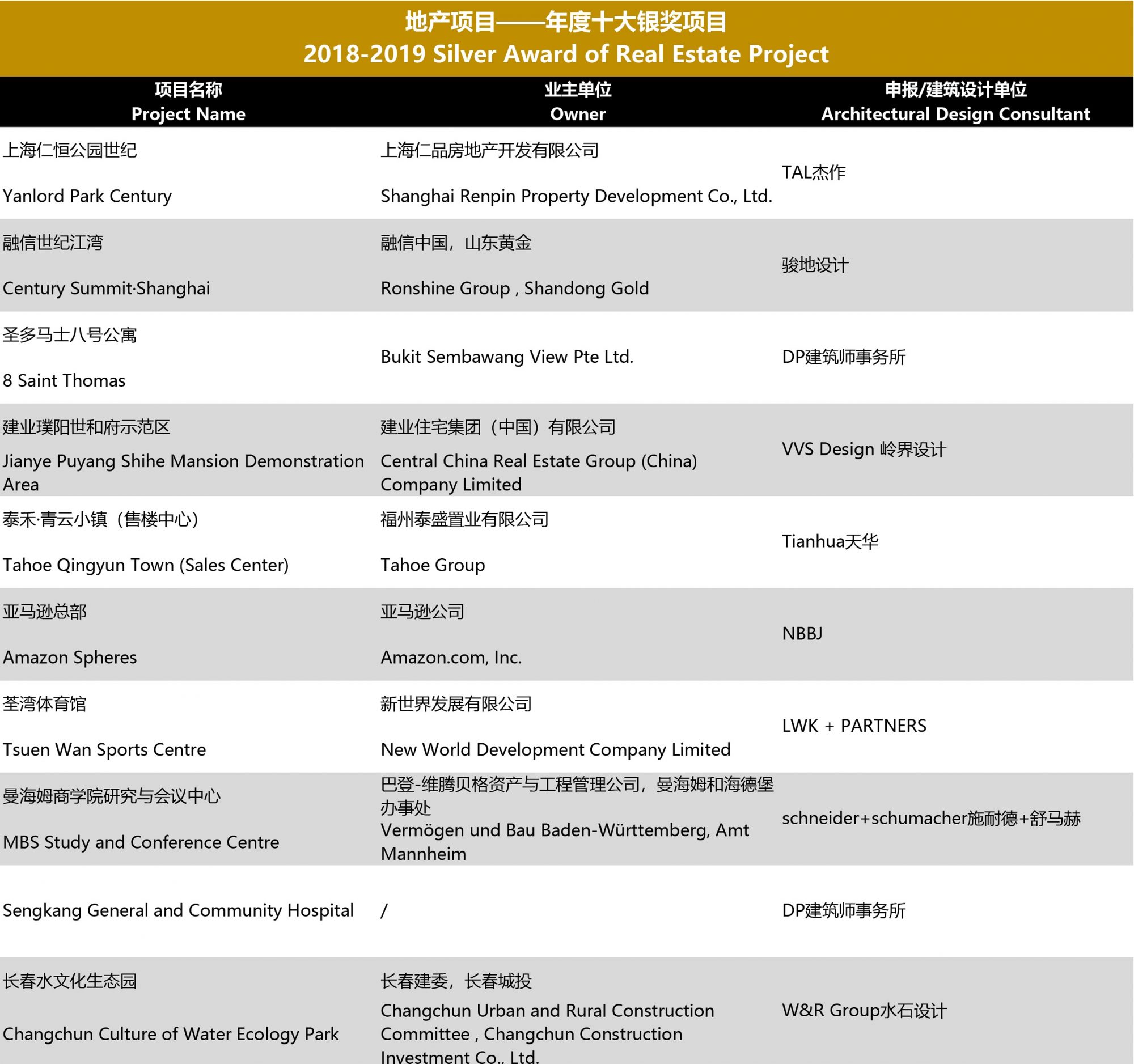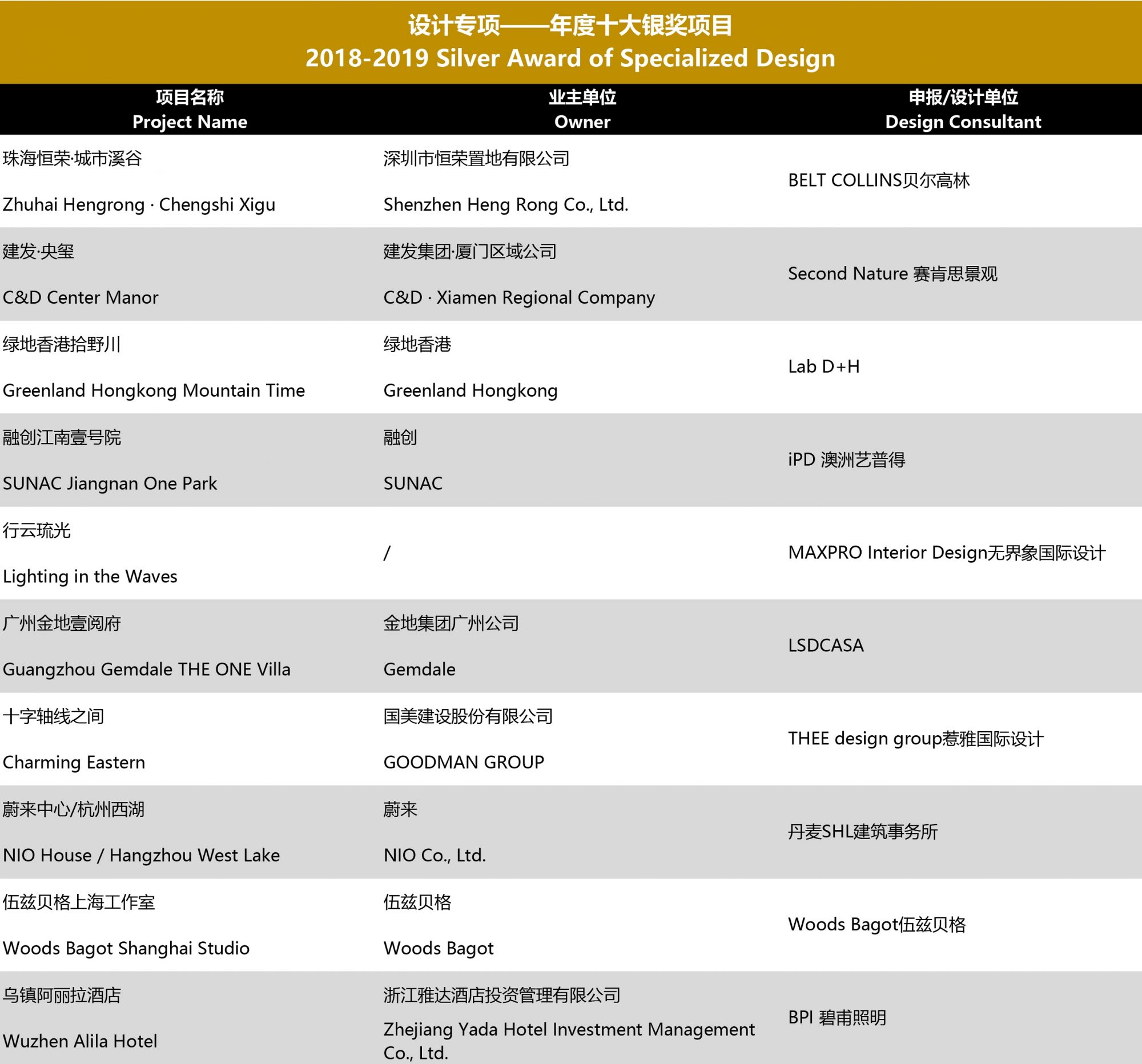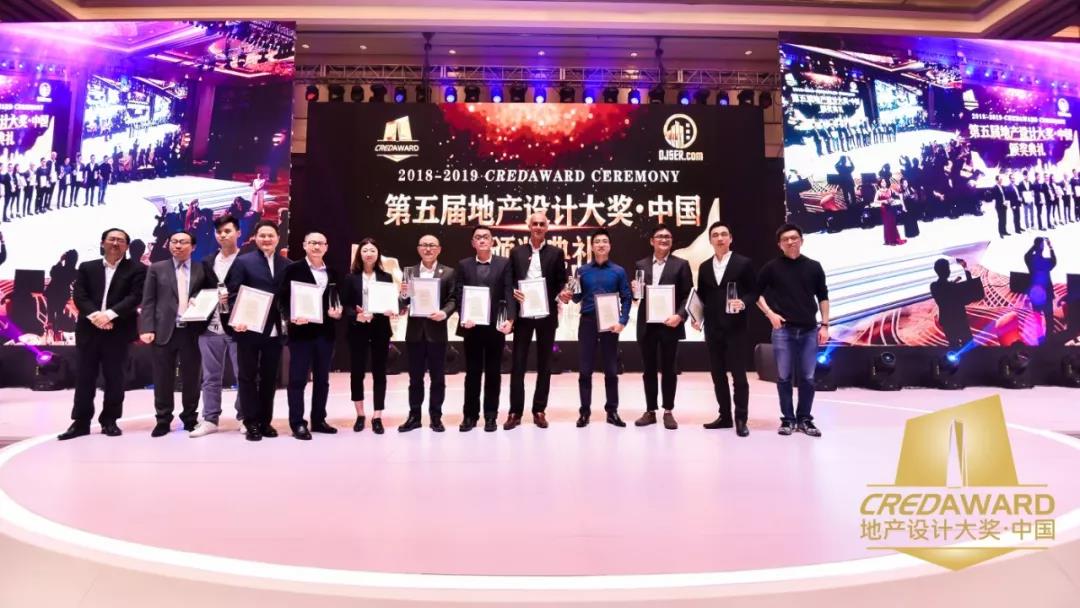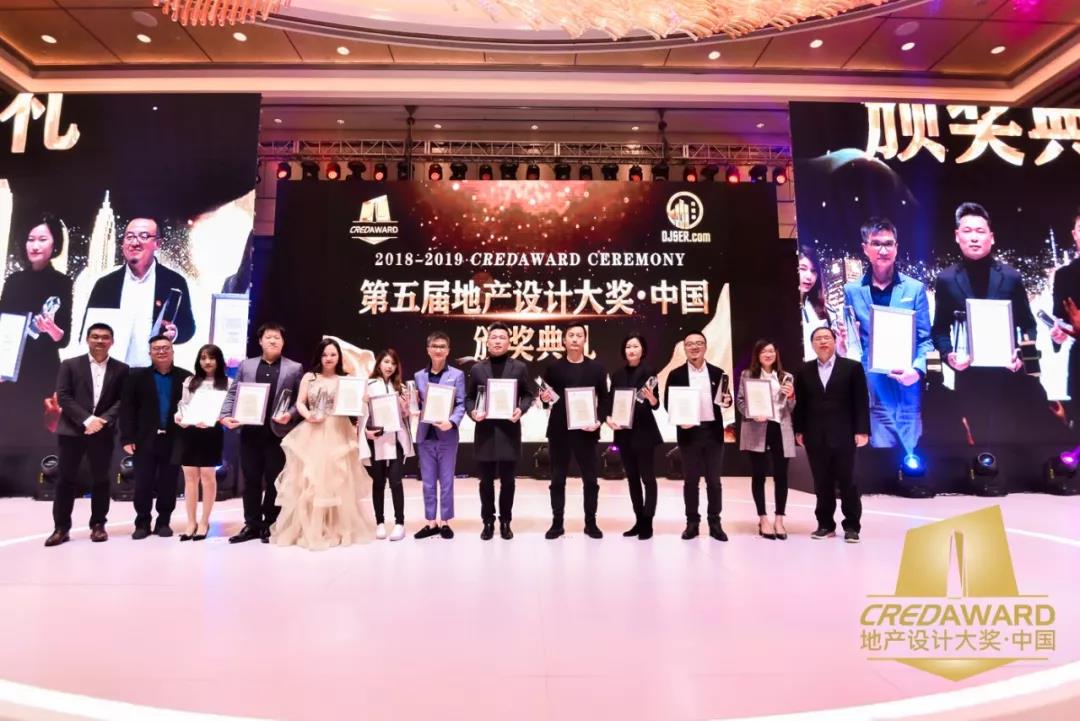 CREDAWARD
年度金奖
Gold Award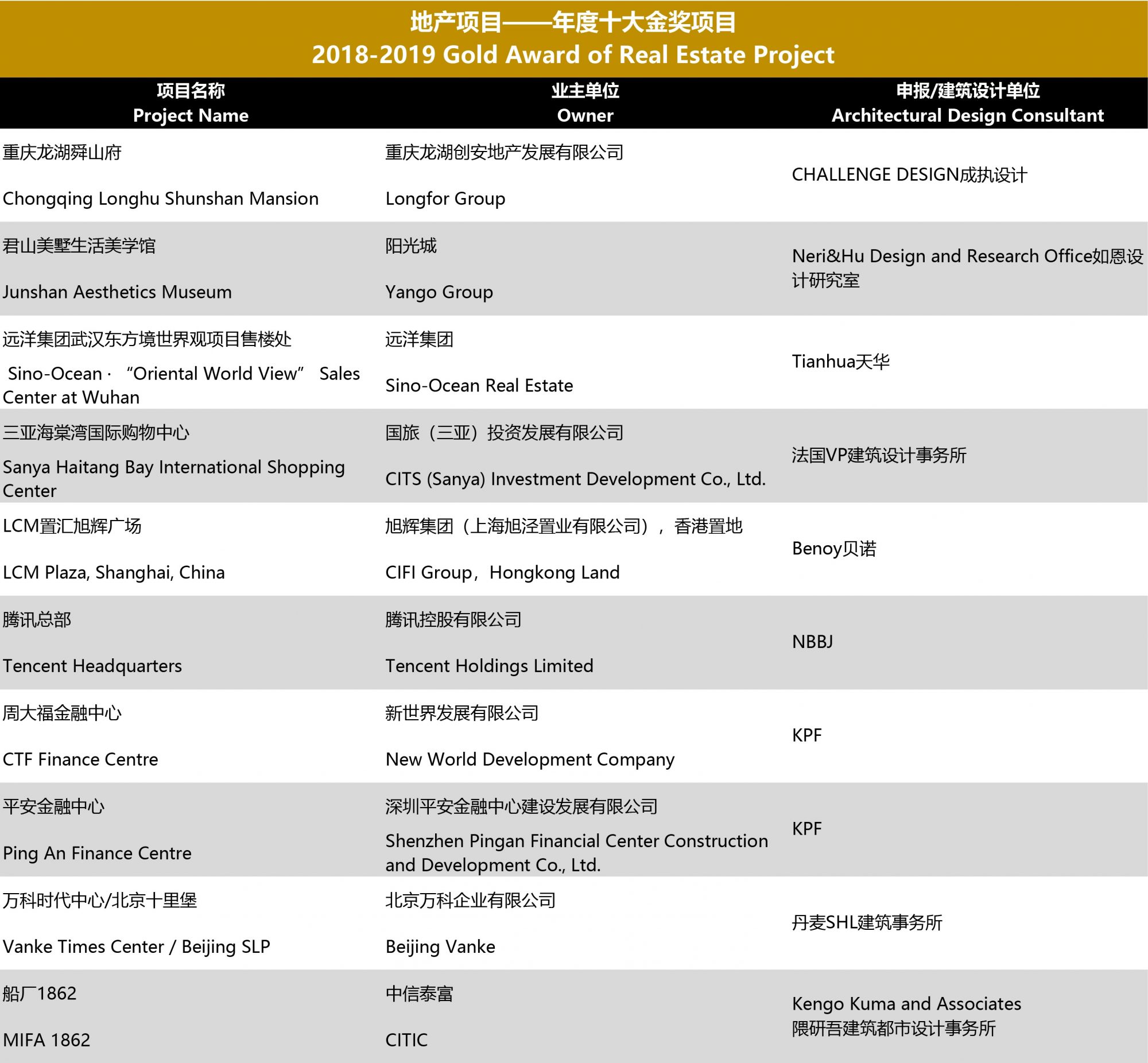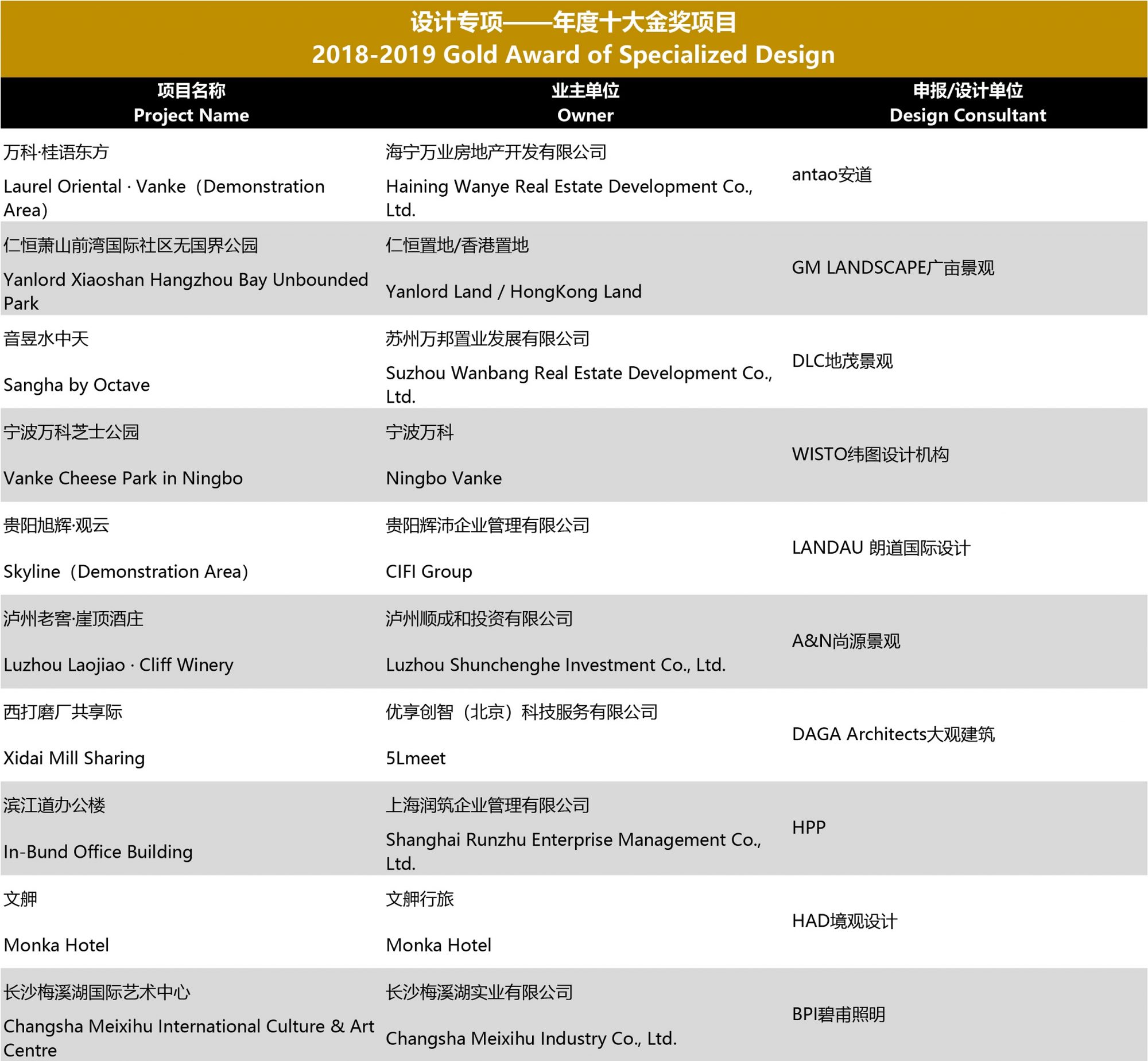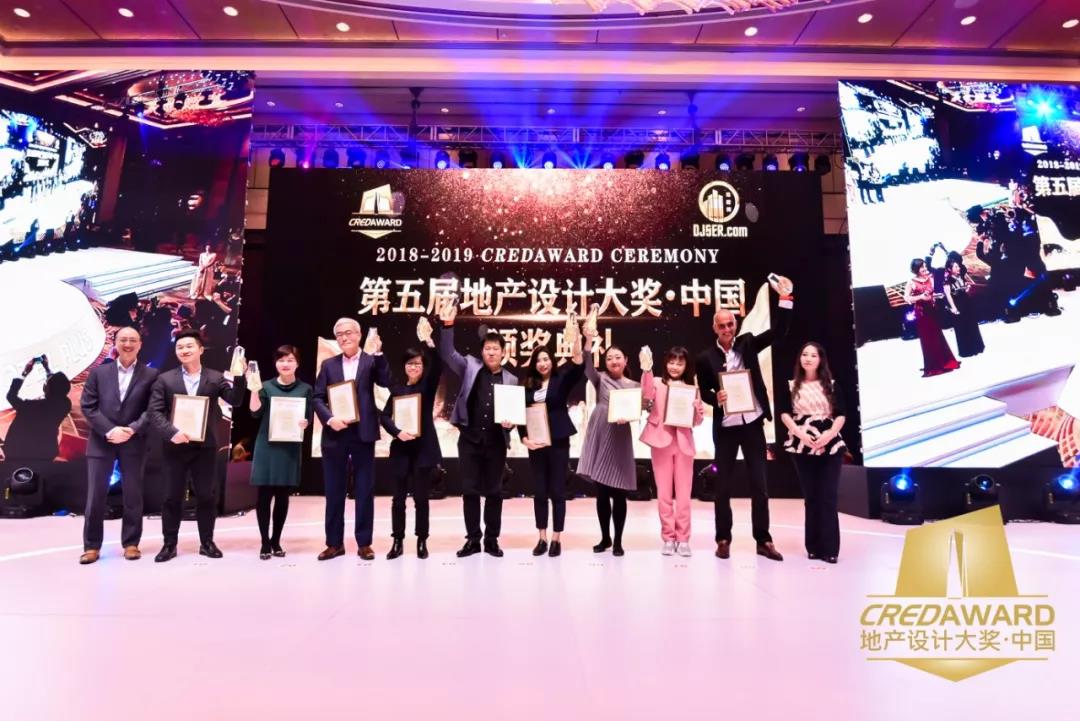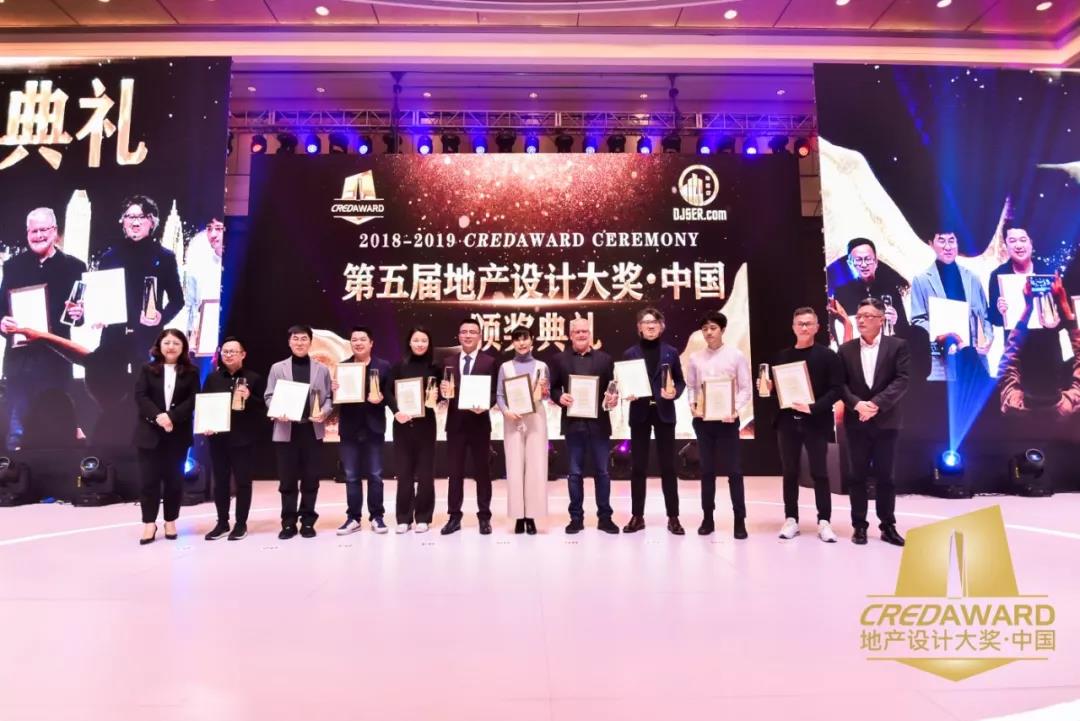 再次恭喜所有获奖项目,
感谢所有拨冗出席本届奖项的所有嘉宾!
Congratulations again to all the winning projects,
Thanks to all the guests who have taken the time toattend this award!
▶ 半壁江山又来了!| 第五届大奖参会名单
▶ List of 5th CREDAWARD Participants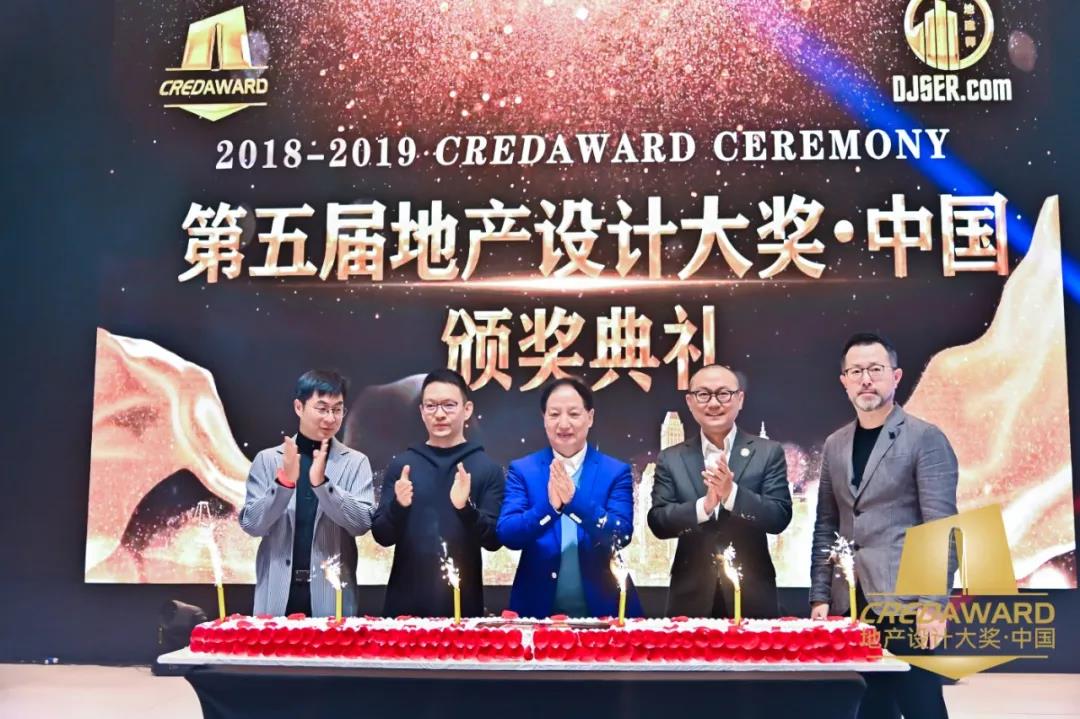 【足迹】感谢从第一届起持续参与CREDAWARD地产设计大奖·中国的支持单位代表与评委会主席邢同和老师,共同点燃大奖五周年庆生蛋糕!(左起)
叶翀岭,朗道设计,执行董事/设计总监
龚俊,霍普股份,执行董事/设计总监
邢同和,评委会主席
严志,水石设计,执行总裁/创始合伙人
庞嵚,Benoy,董事/上海公司负责人
【Footprint】Thanks to the representatives of support units who have continued to participate in theCREDAWARD sincethe first session, and jointly ignited the 5th Anniversary Celebration Cake! (from the left)
Mr. Chongling Ye, LANDAU Executive Director
Mr. Jun Gong, HYP-ARCH's Chairman
Mr. Tonghe Xing, Chairman of the Jury
Mr. Zhi Yan, W&R Group's Founding Partner
Mr. Qin Pang, Benoy's Director and Head of Shanghai Studio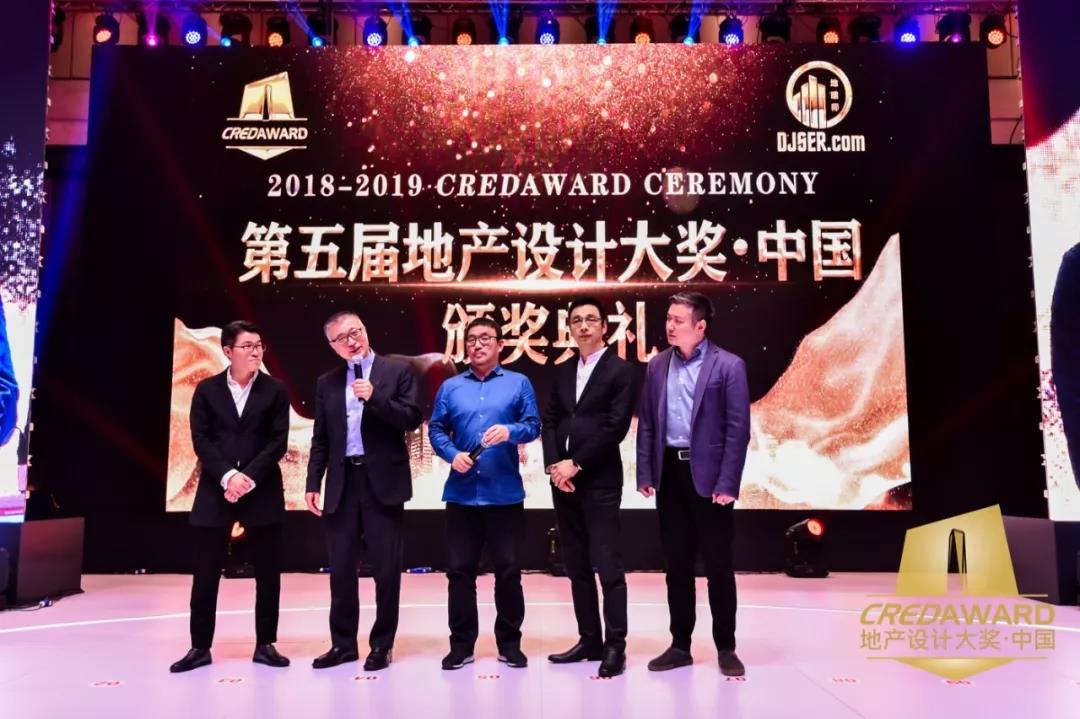 行业代表共祝CREDAWARD引领行业、走向世界(左起)
田鑫,BPI,执行董事
周学望,SOM,总监
宋照青,Lacime Architects日清设计,创始人/总建筑师
吴志伟,DP建筑师事务所,董事
蒋毅,CHAPMAN TAYLOR查普门泰勒,上海办公室董事
The industry representatives celebrate the moment toghther (from the left)
Xin Tian, BPI, Executive Director
Silas Chiow, SOM, Director
Wu Zhi Wei, DP ARCHITECTS, Director
Johny Jiang, CHAPMAN TAYLOR, Director of Shanghai Office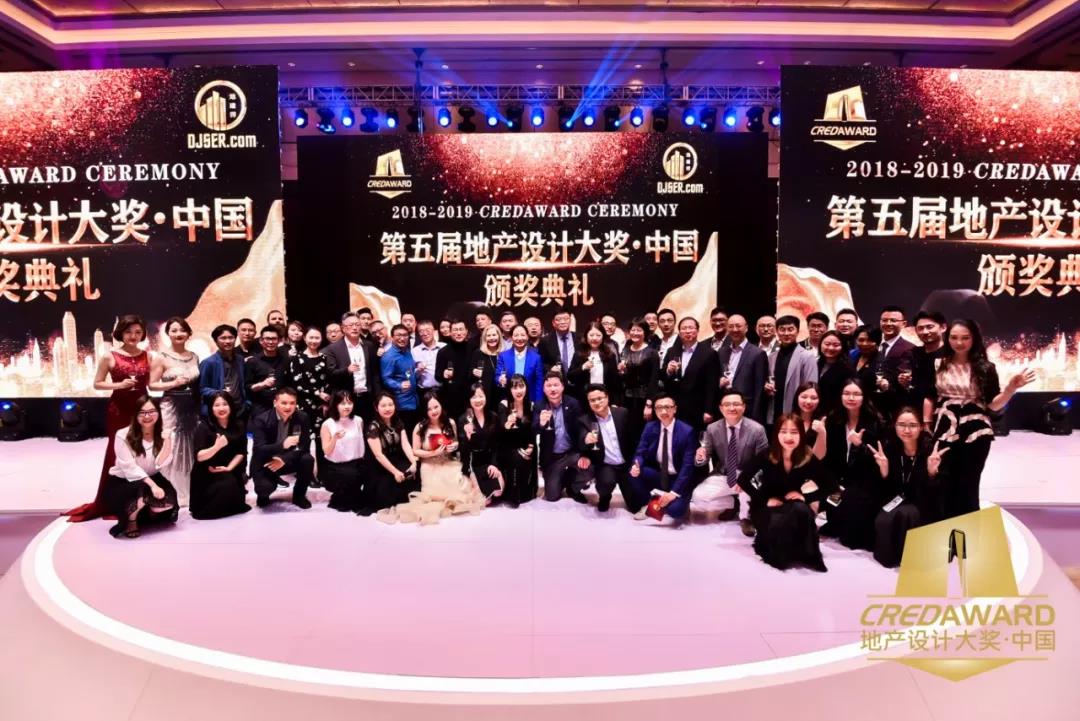 【未来】所有参会代表共同开启CREDAWARD地产设计大奖·中国下一个5年,15年,25年……
【Future】All participants will jointly looking forward for the CREDAWARD's next 5 years, 15 years, 25 years…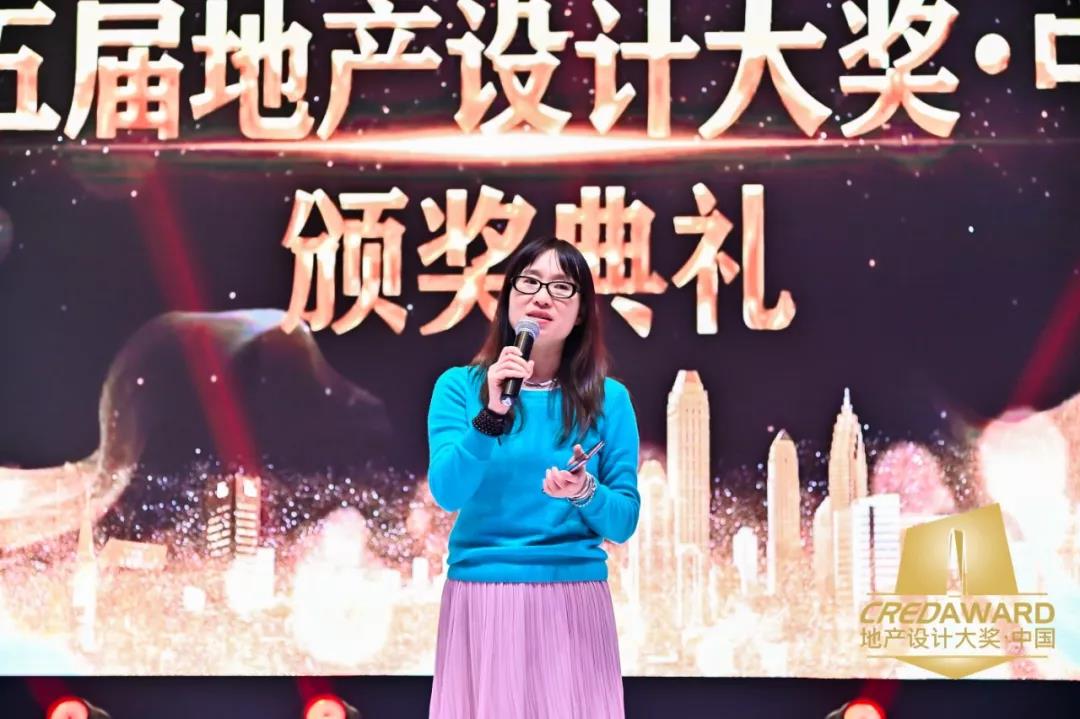 CREDAWARD地产设计大奖·中国海外秘书长方芳女士,宣布CREDAWARD@巴塞罗那计划与行程。
Ms. Fang Fang, Overseas Secretary General of CREDAWARD, announced the CREDAWARD @ Barcelona plan and itinerary.
计划详情可咨询地建师|DJSER.com
For more detail of the plan
T:021-5270 7268
E:info@zamchina.com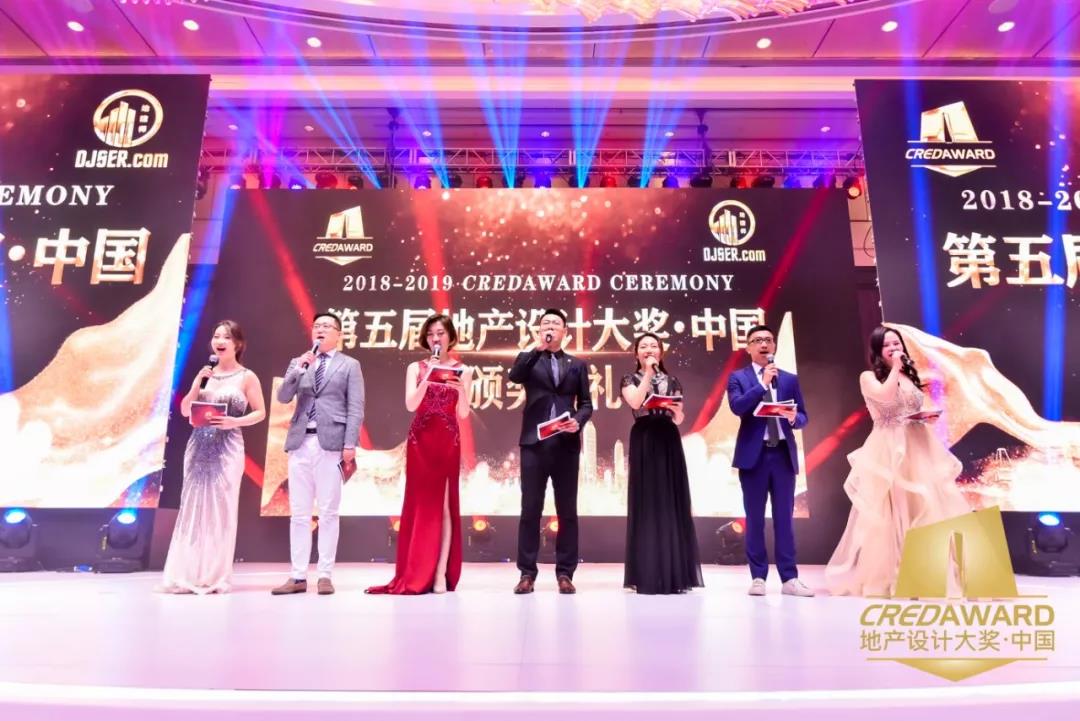 感谢地产界美女帅哥主持团的倾力支持(左起)
陈朝霞,吴昊,郎凯茹,陈子健,Lilli,吴昊,谢敏
Thanks for all the hosts (from the left): Zhaoxia Chen, Hao Wu, Kairu Lang, Zijian Chen, Lili, Hao Wu, Min Xie
 现场花絮
Wonderful Moment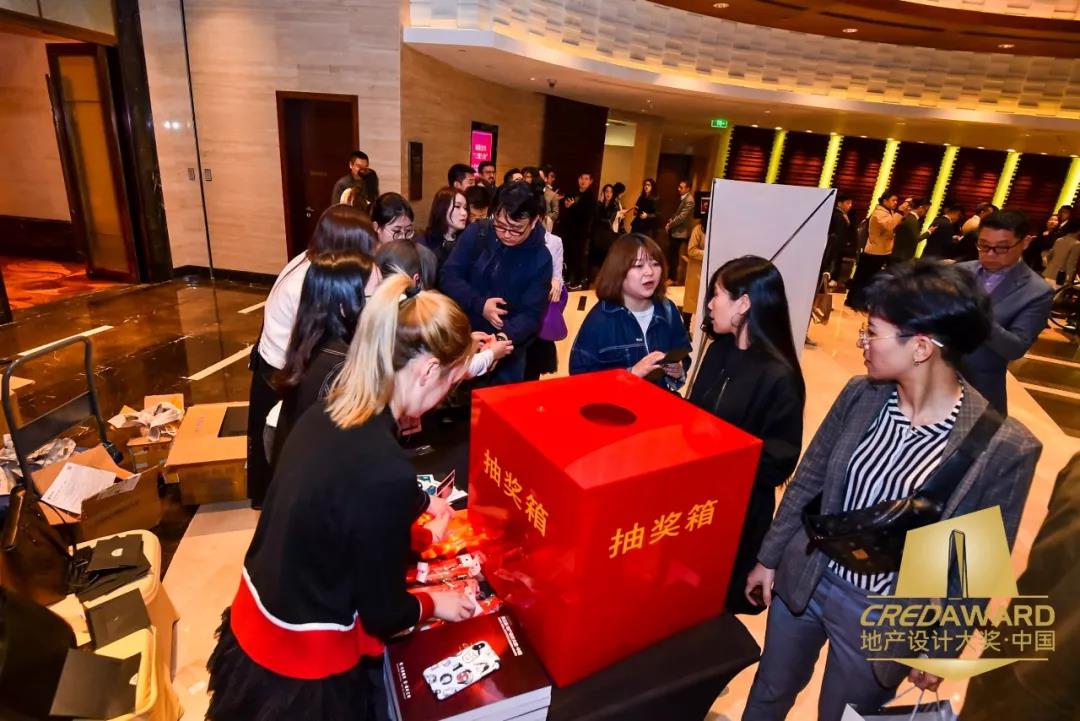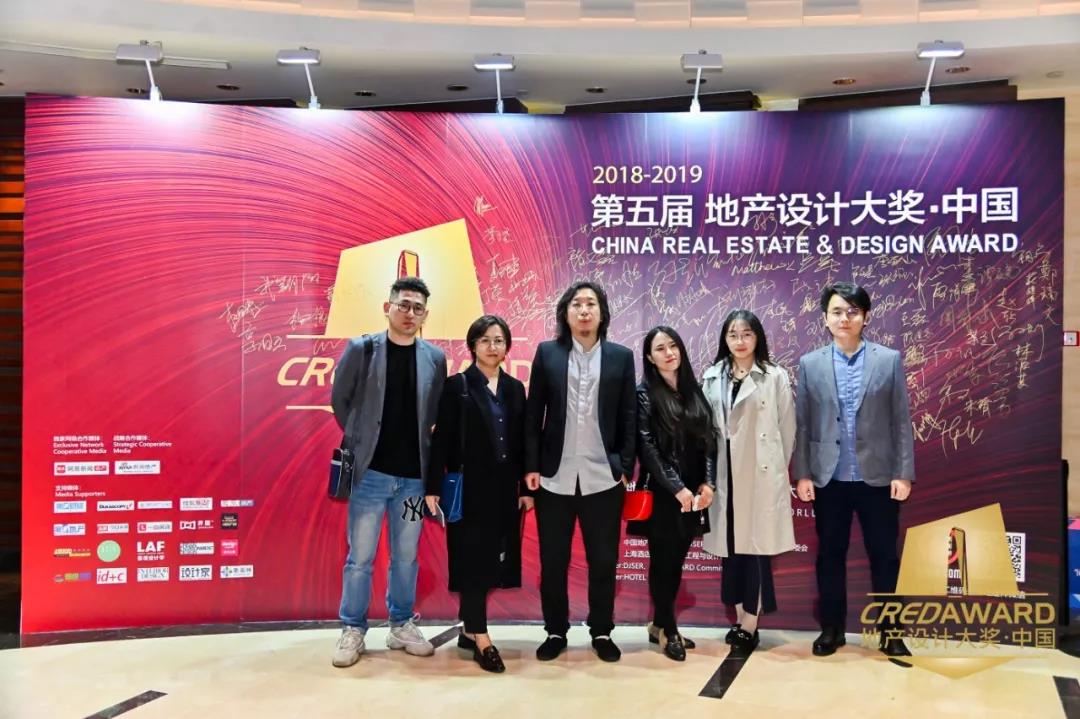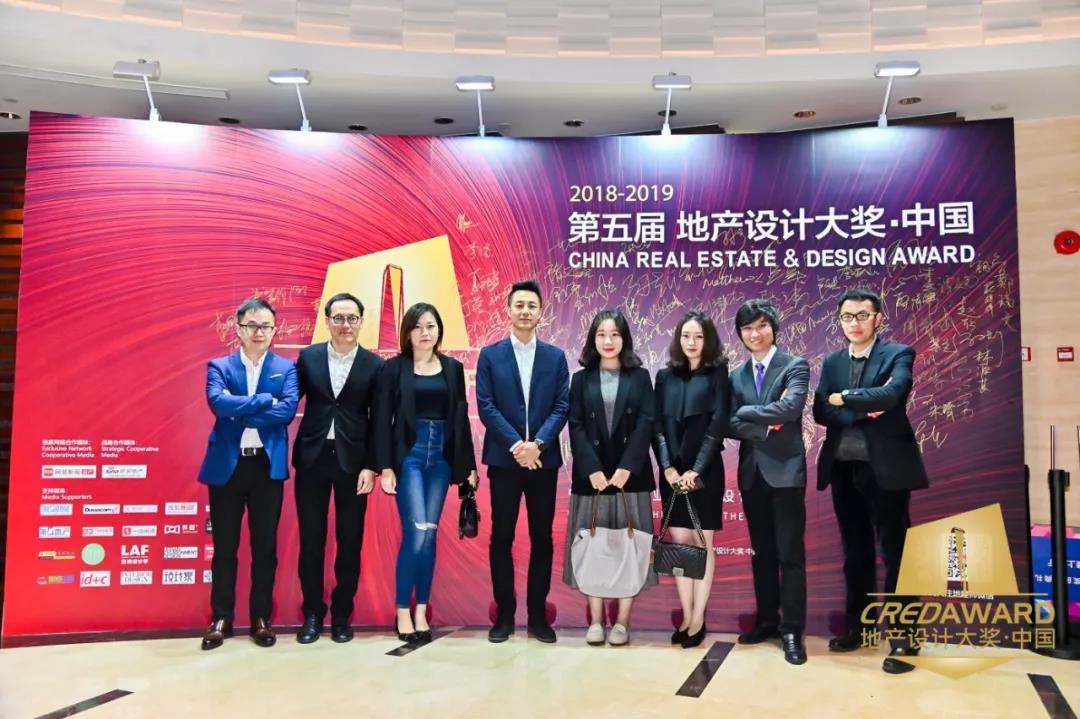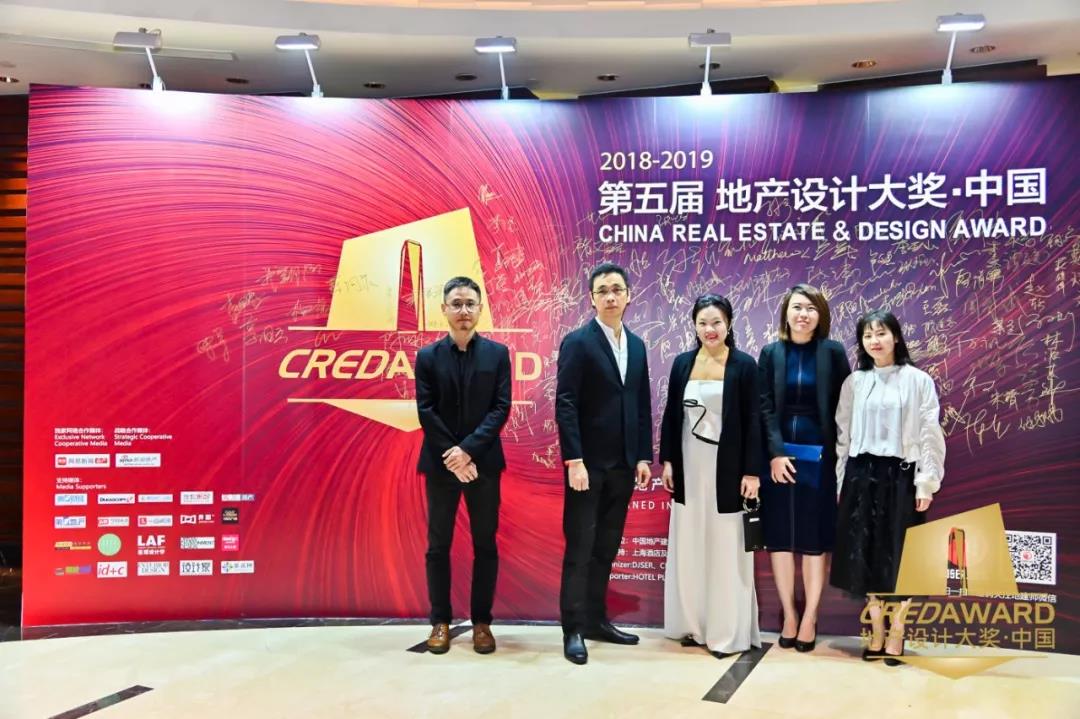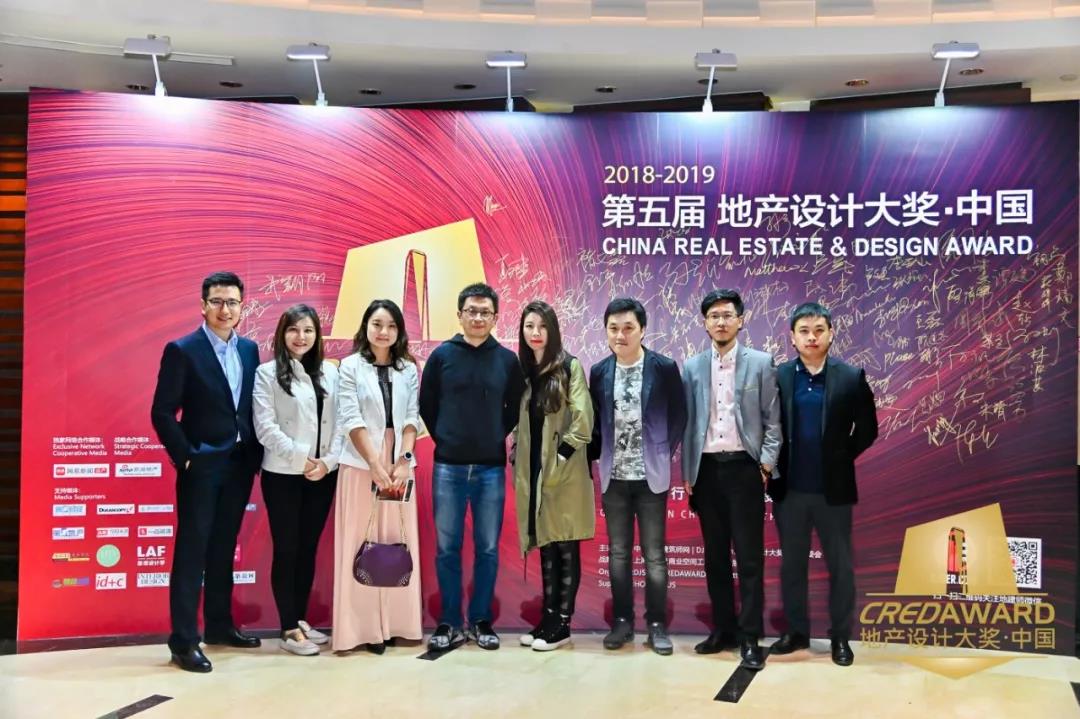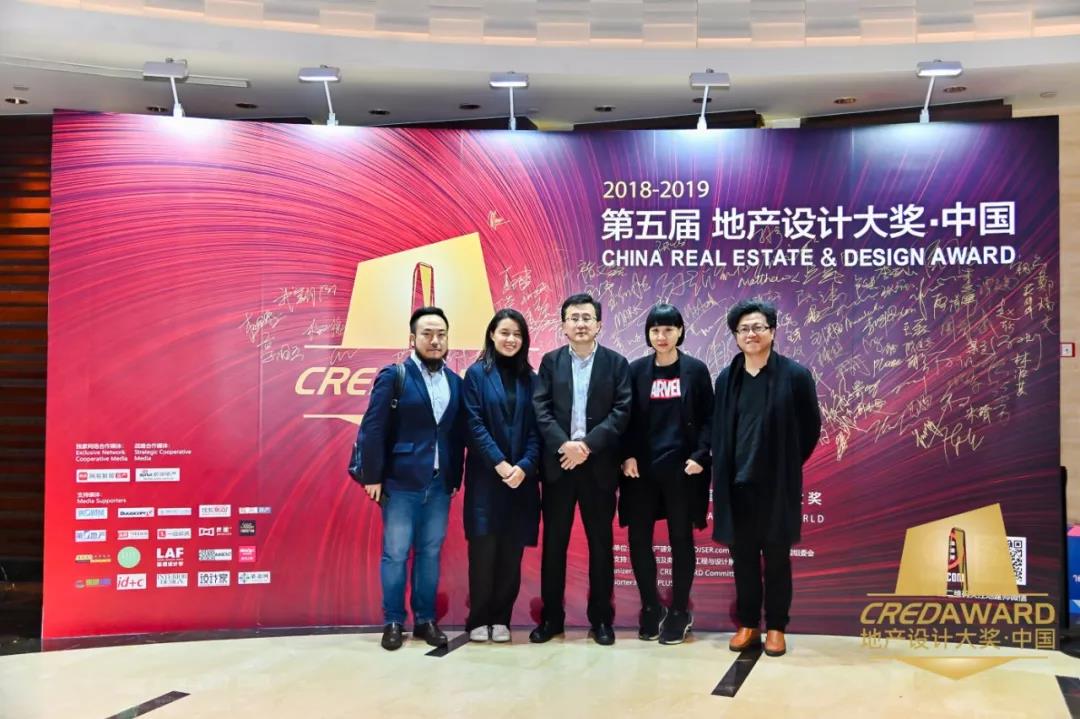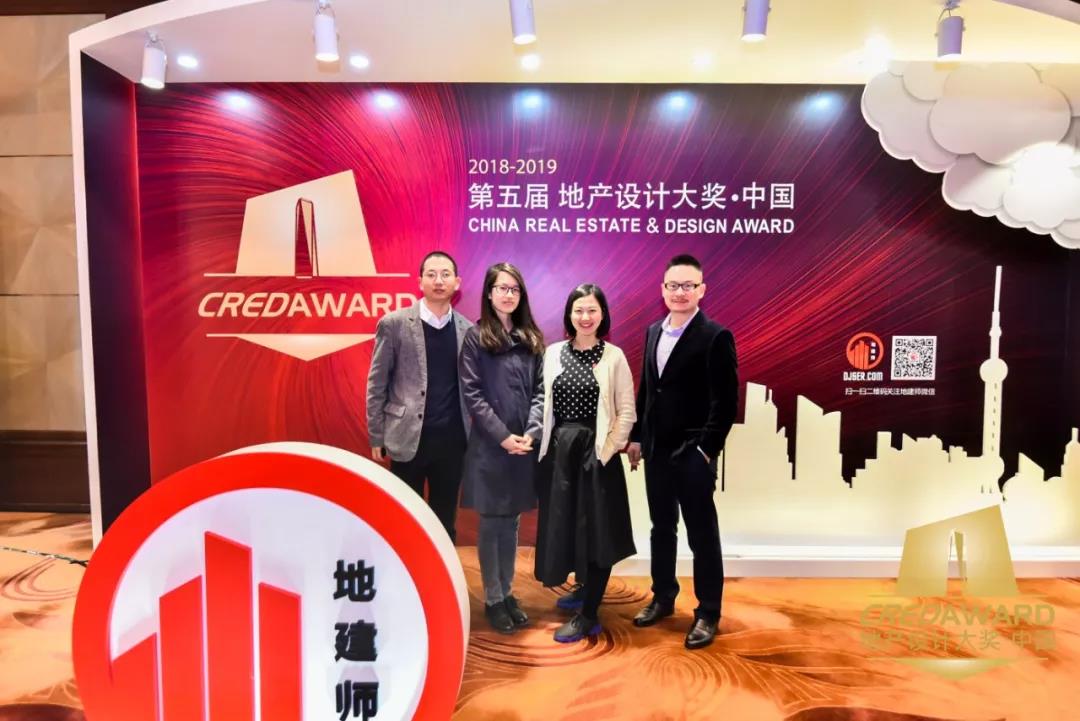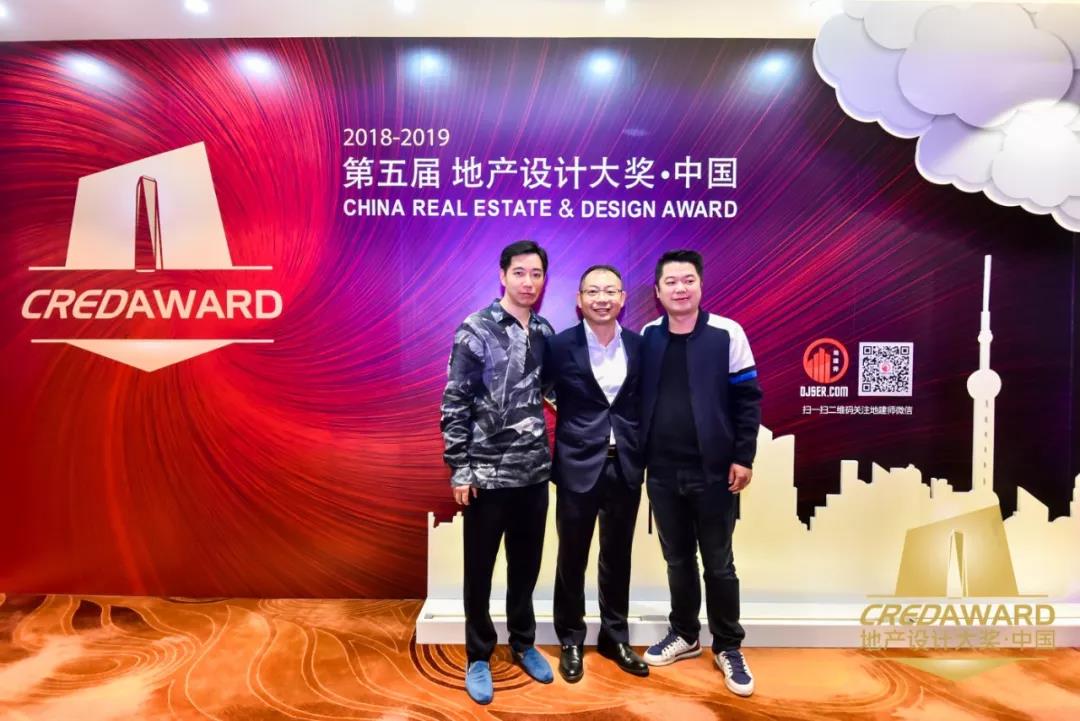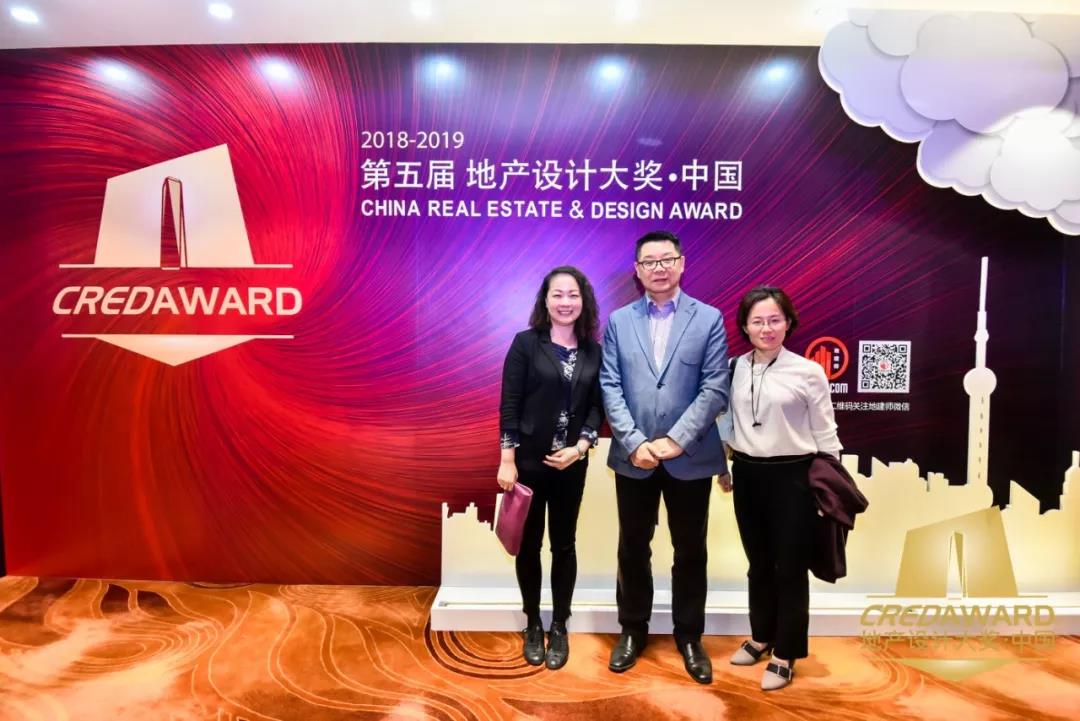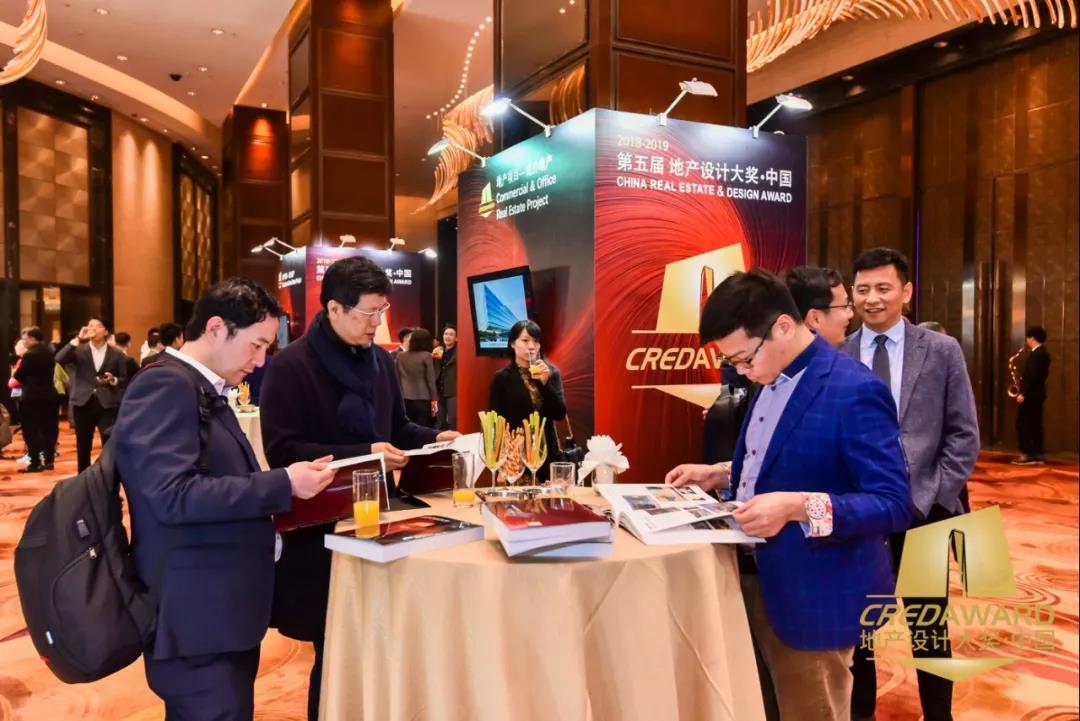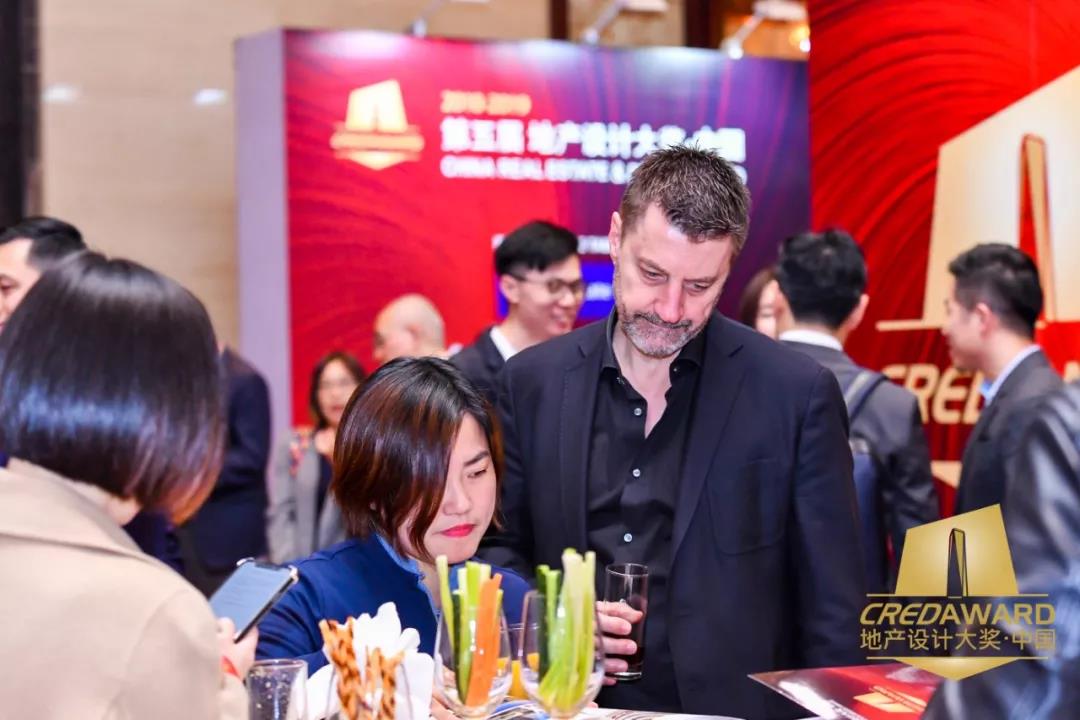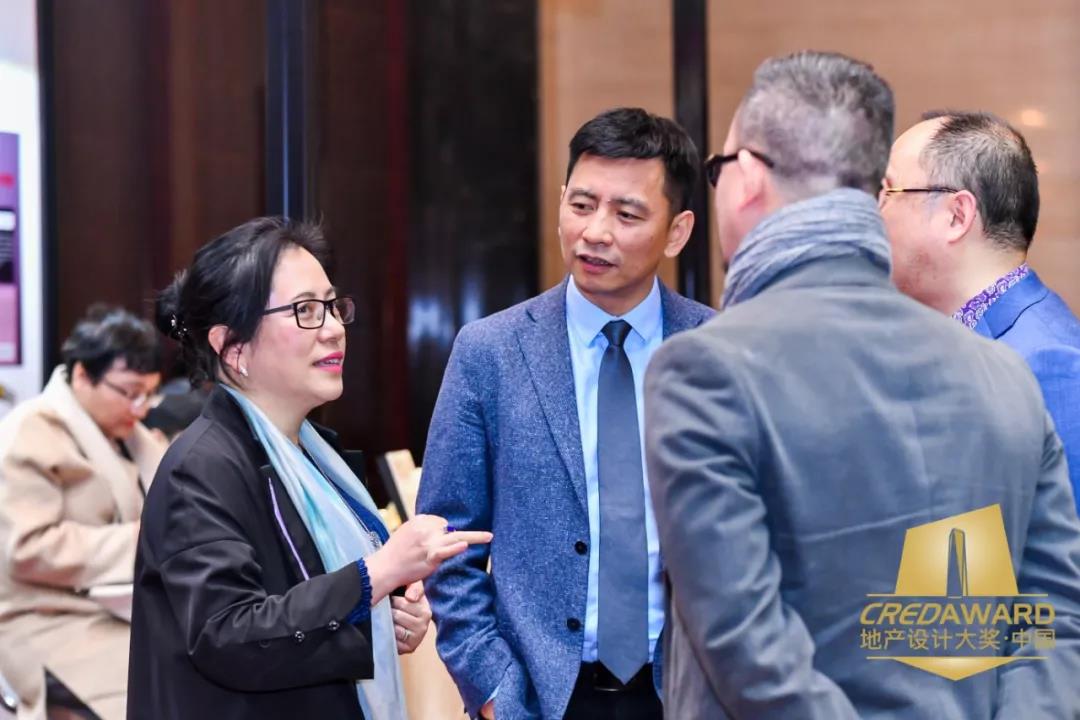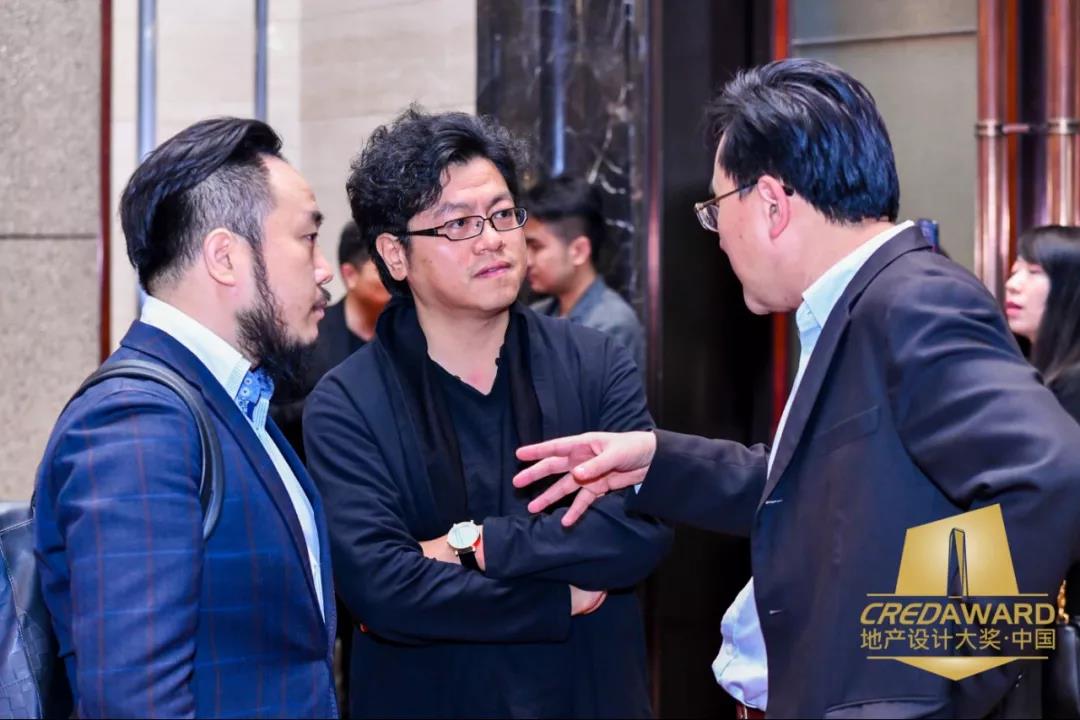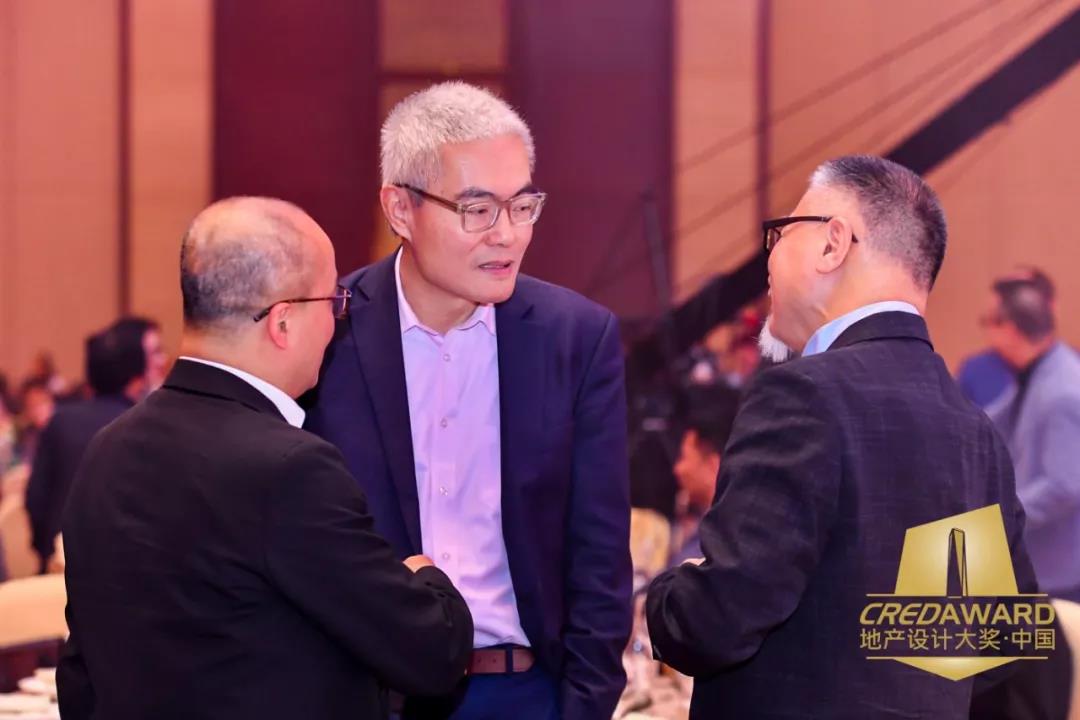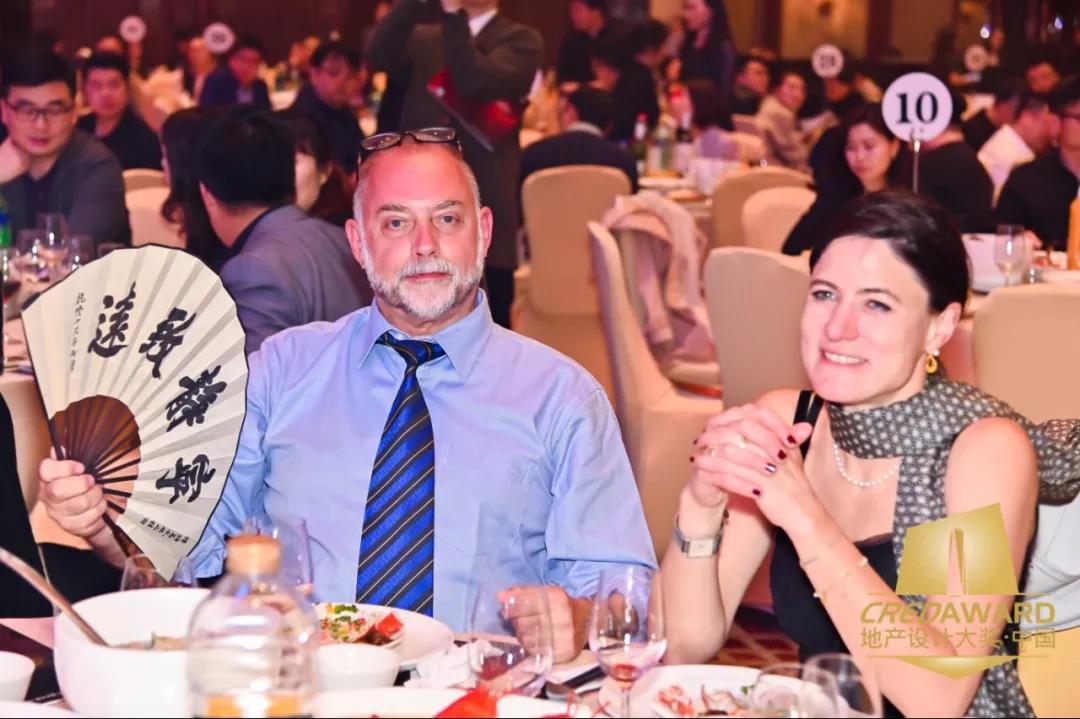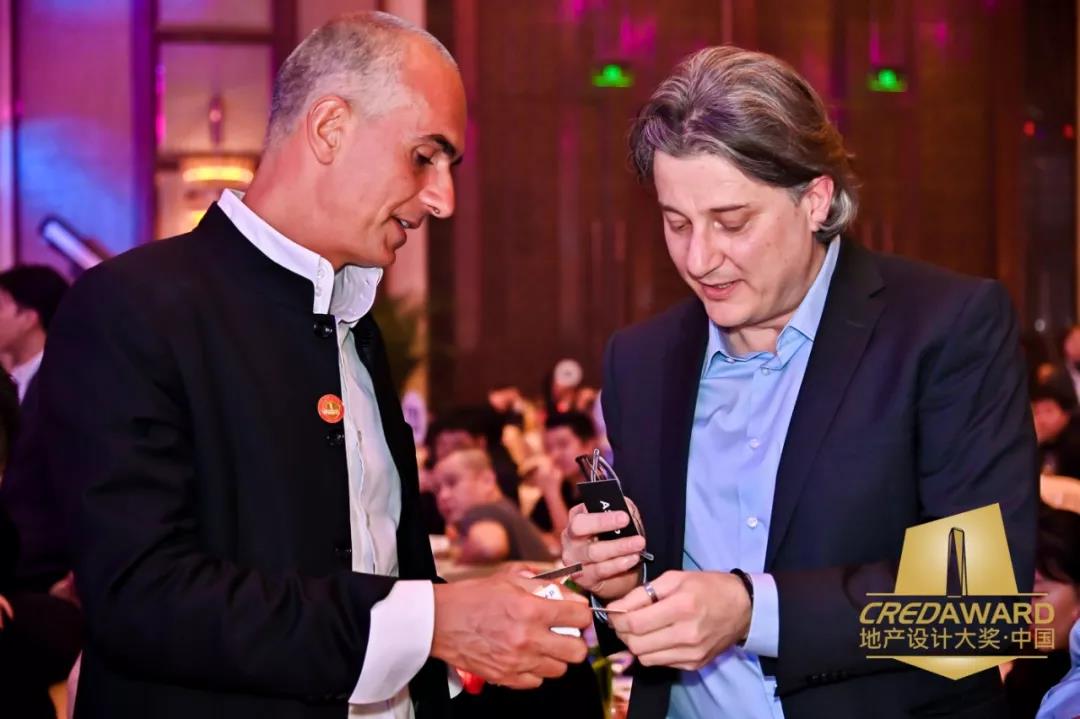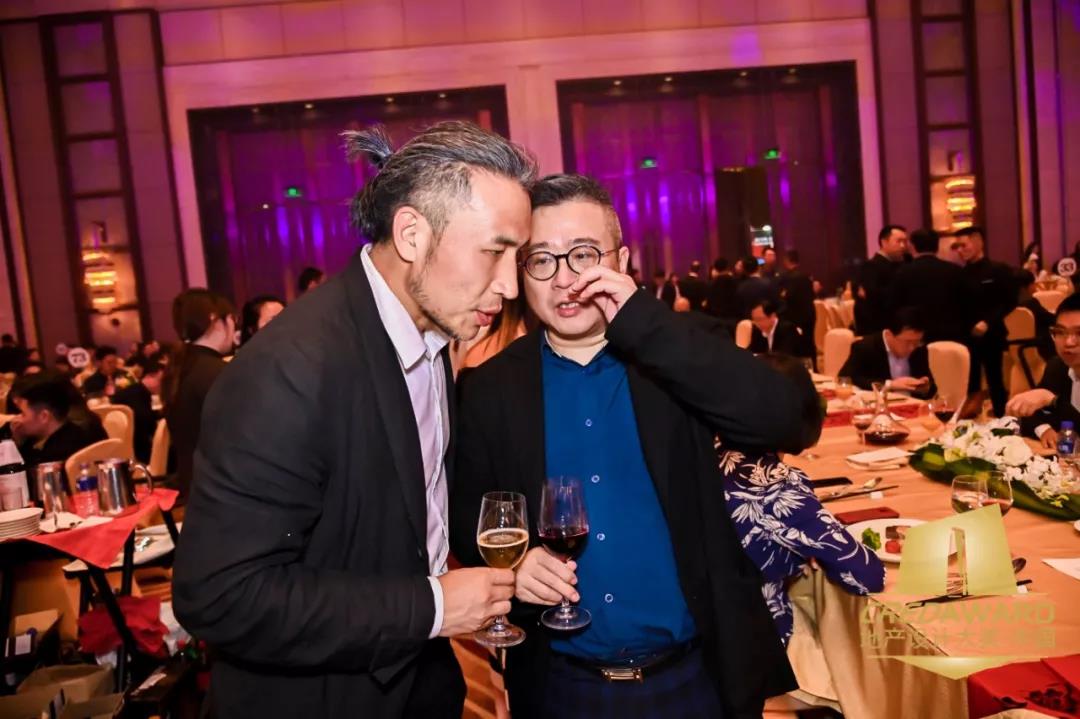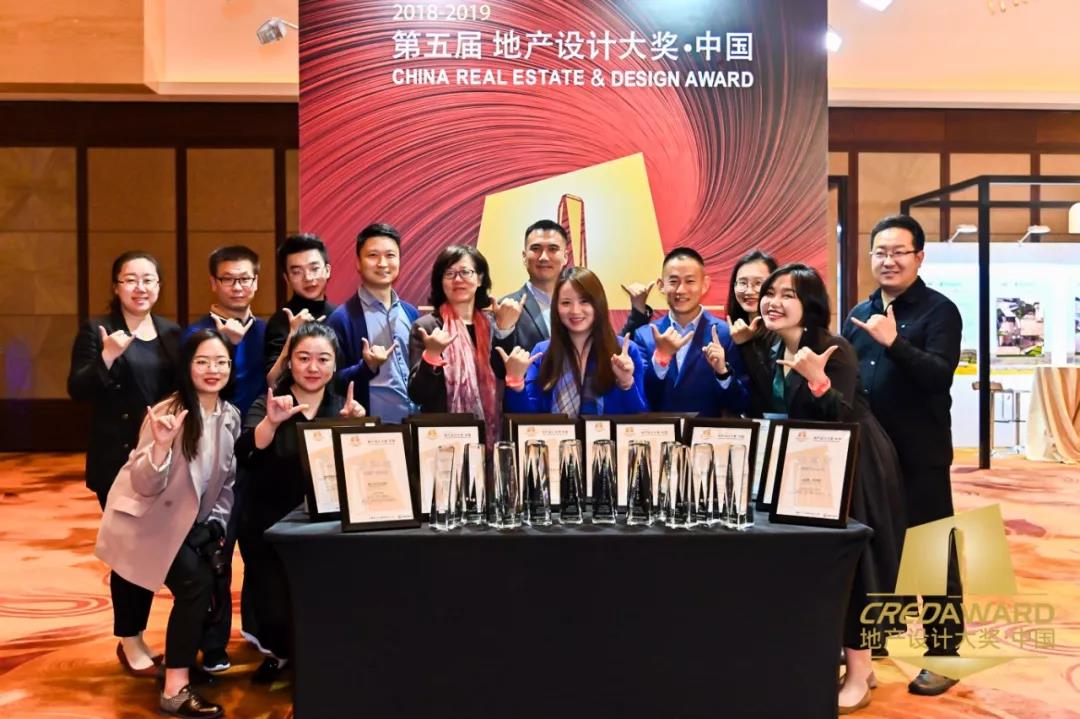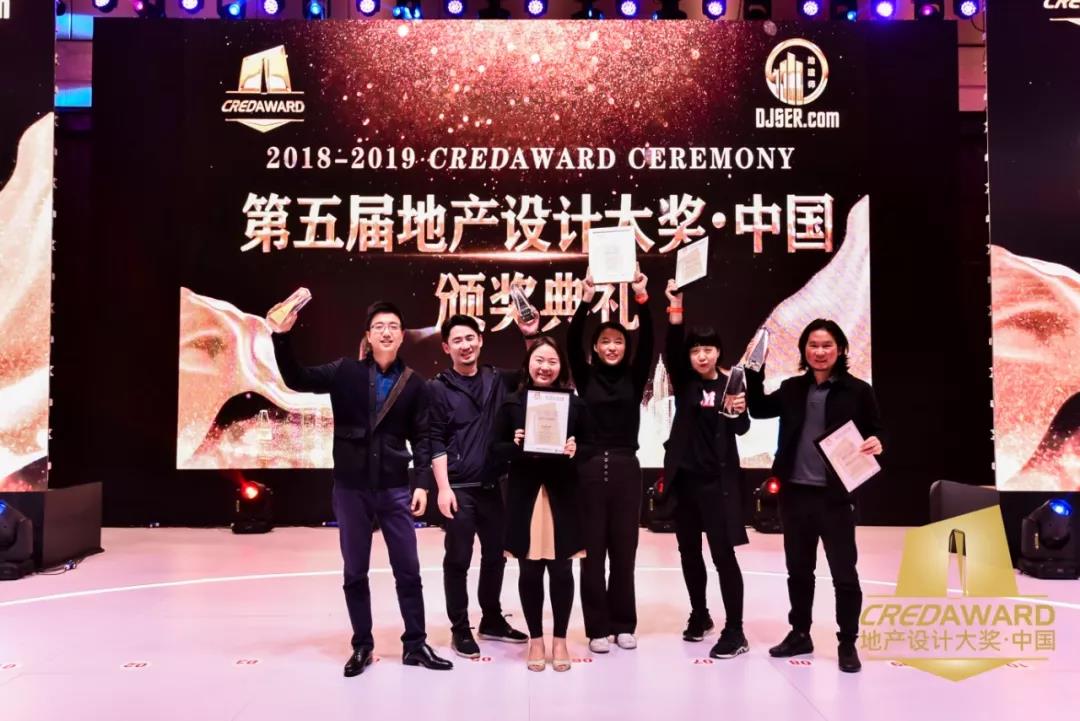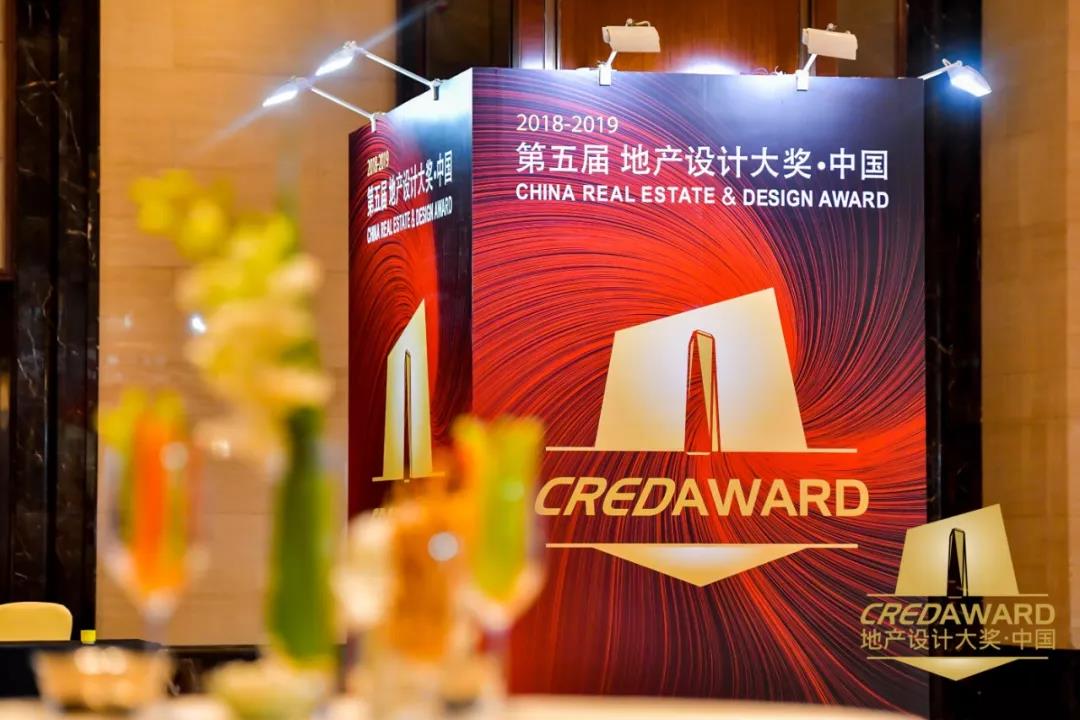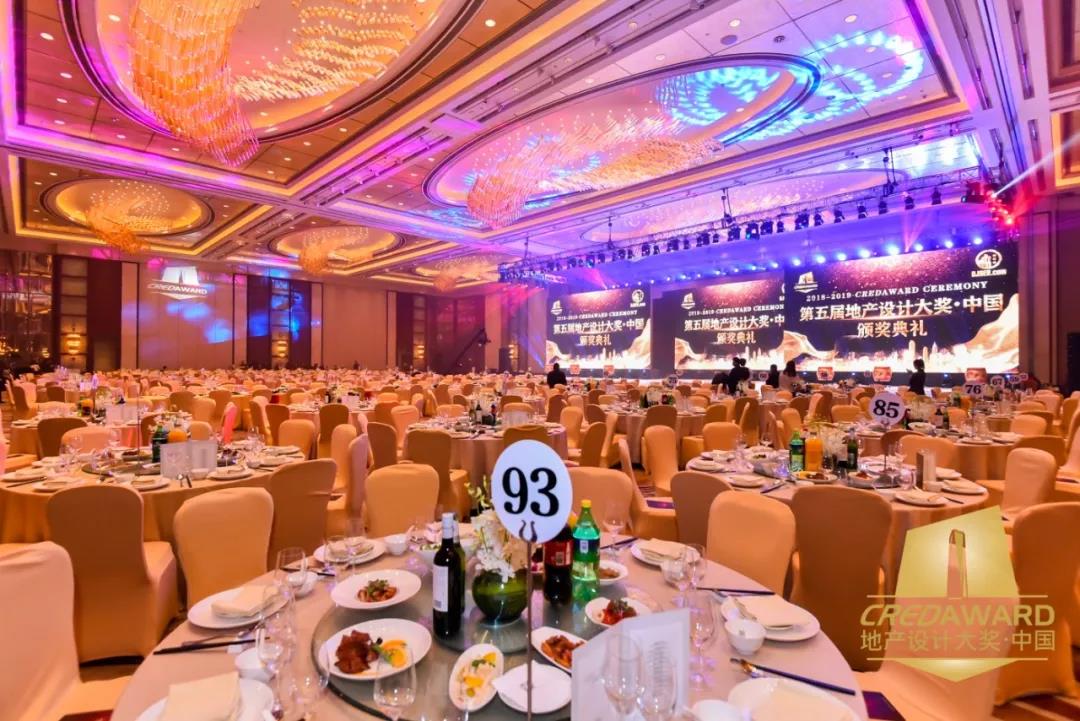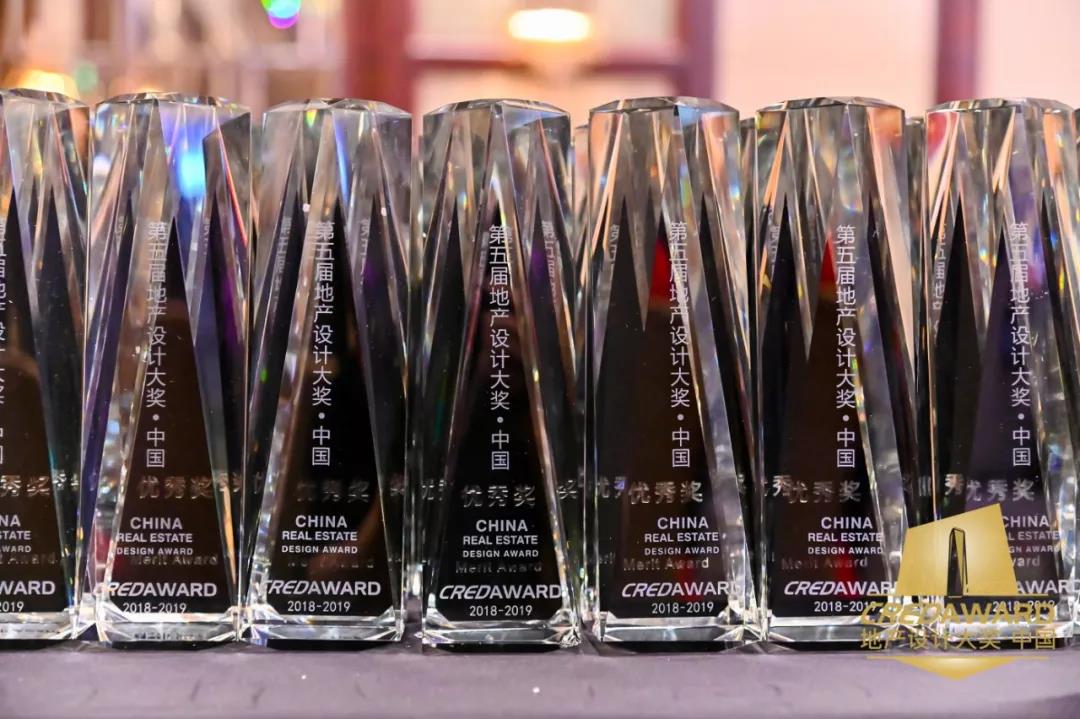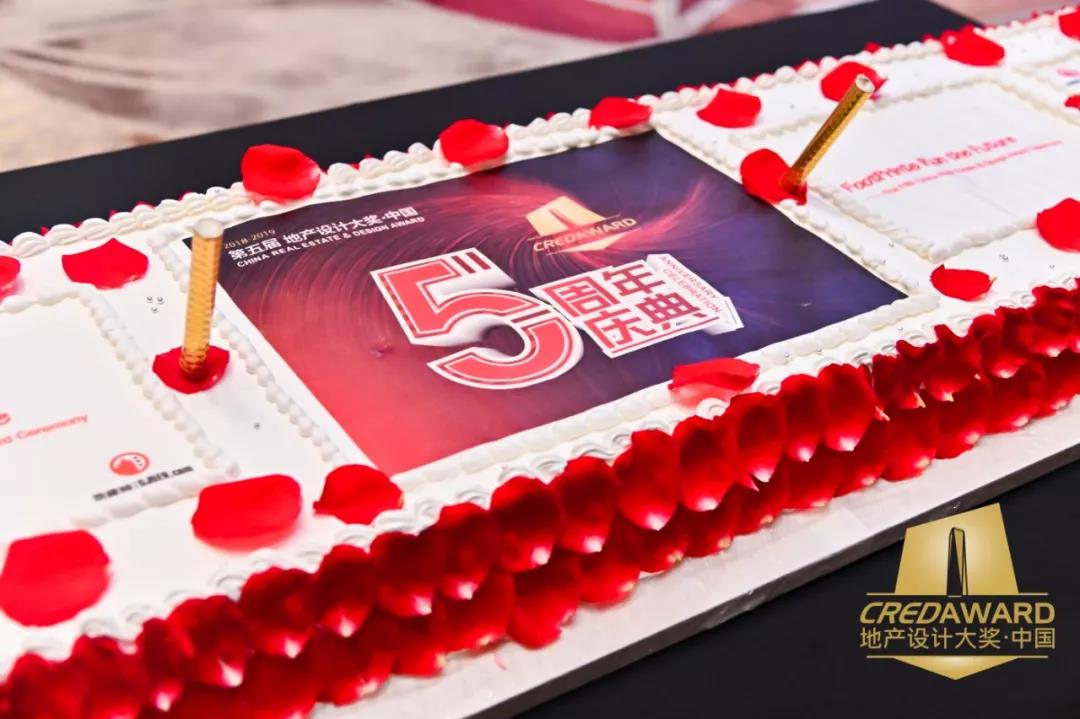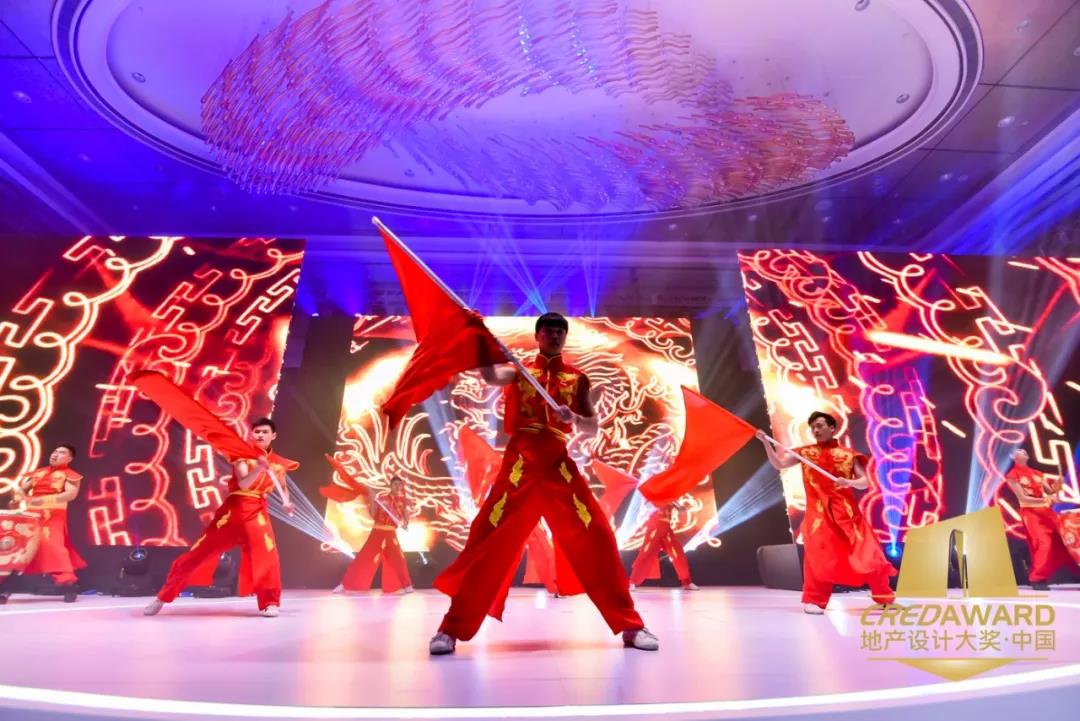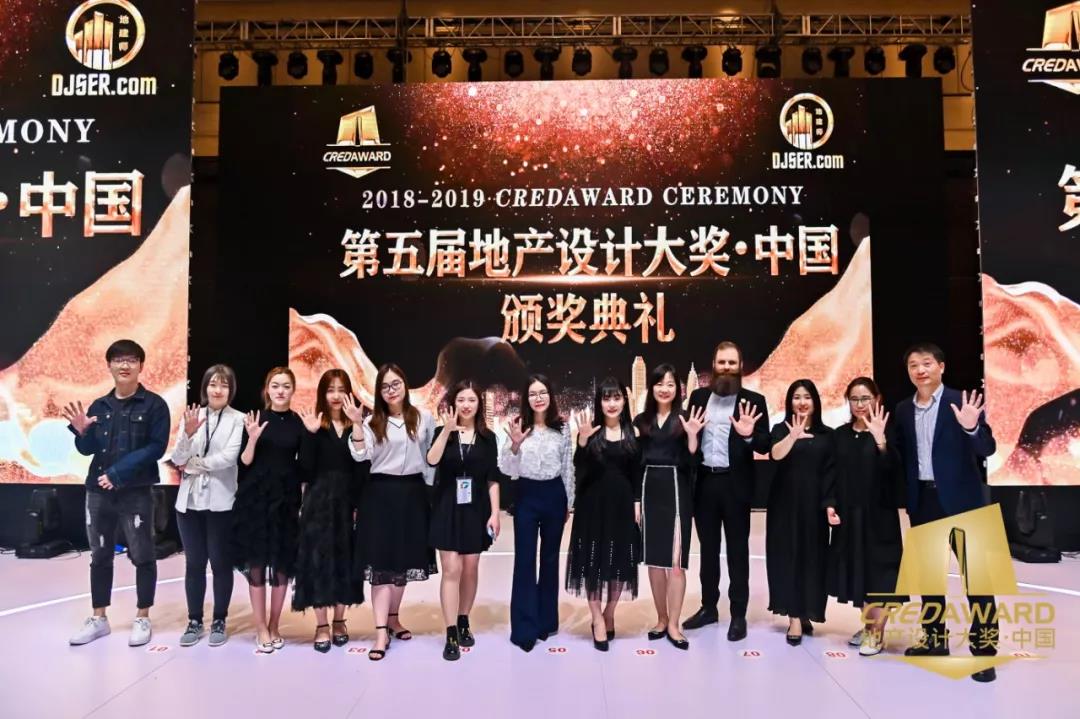 地建师小狮子团感谢所有嘉宾的倾力支持与厚爱
give me five ~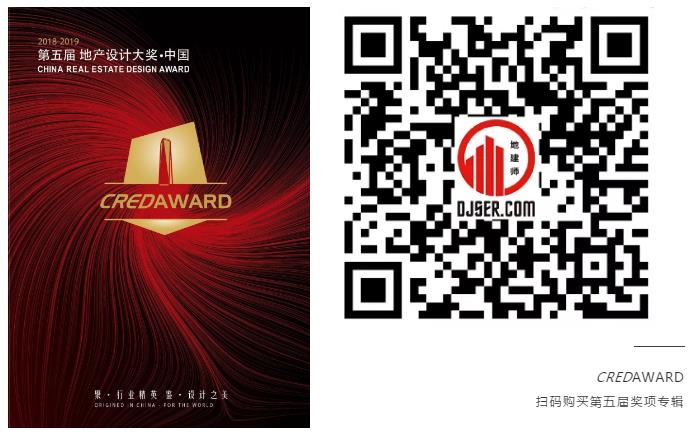 错过了现场演说?
第五届地产设计大奖·中国入围作品专辑
一键带走!
联系我们:021-5270 7268 info@zamchina.com