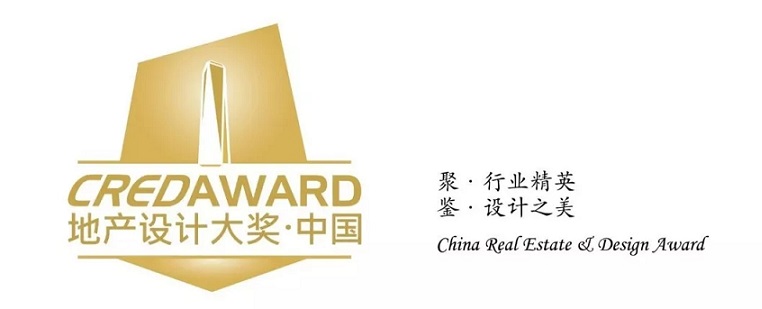 2018-2019第五届CREDAWARD地产设计大奖·中国入围名单今日起正式公布。本届大奖,共计收到来自323家机构,提交申报1117份优秀作品;
经过评委团代表极尽严苛的初审后,最终入围作品数426份(其中125家公司未入围1个作品)。
The list of shortlists of 5th China Real Estate & Design Award(CREDAWARD) is officially announced today.
We received 1,117 outstanding works from 323 companies this year.There are 426 projects from 198 companies shortlisted after the rigorous preliminary review of the judges.
恭贺以下入围作品
Congratulations to the following finalist
榜单公示期
Public Notification Period
2019.1.26-2019.1.28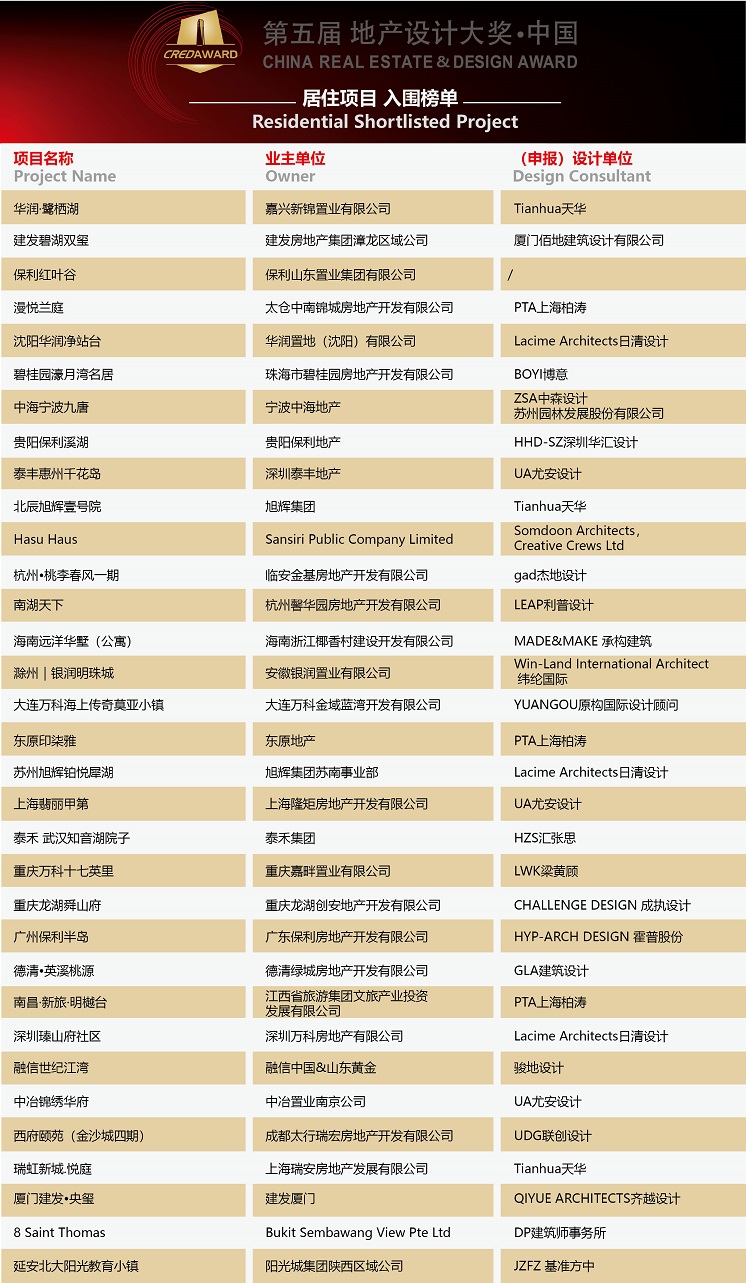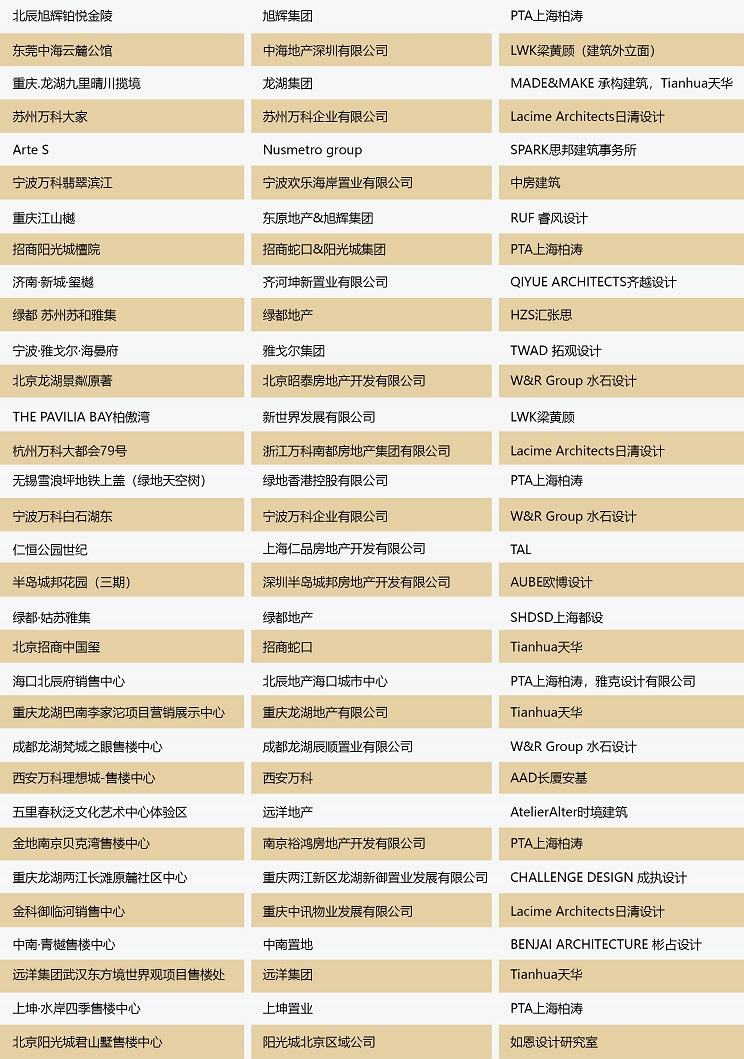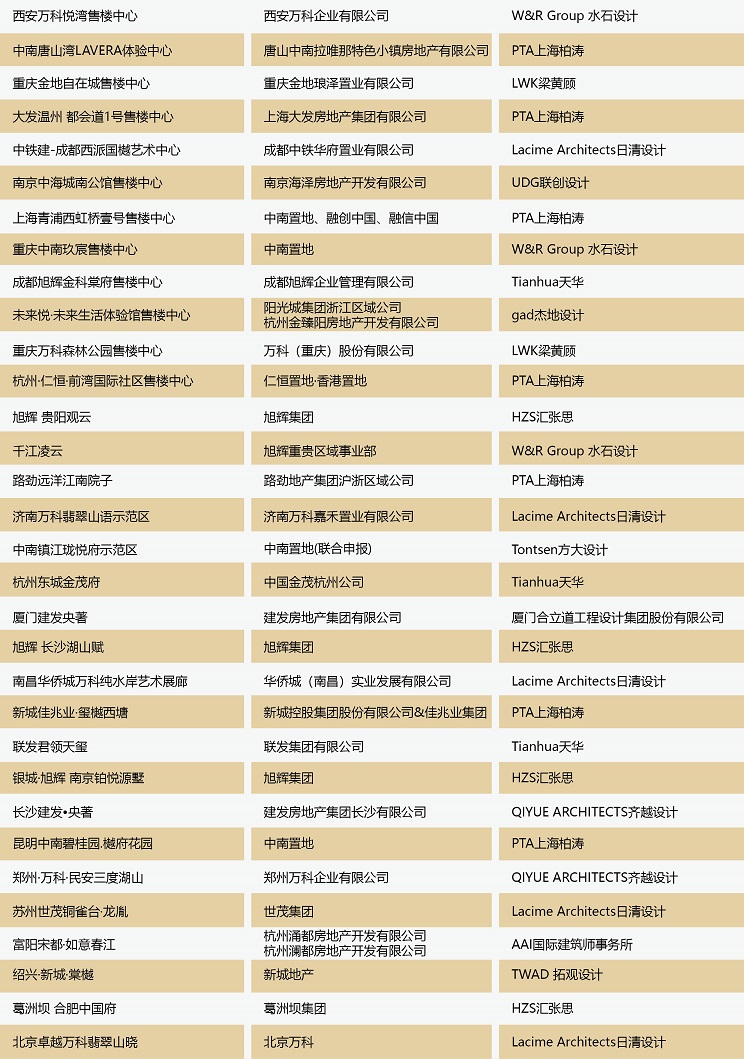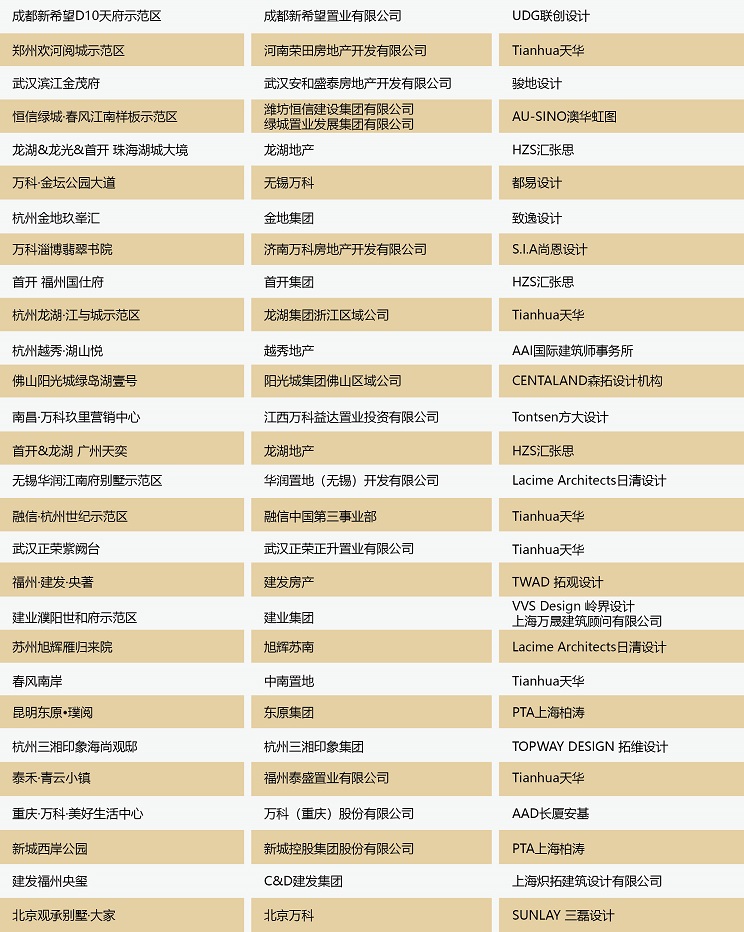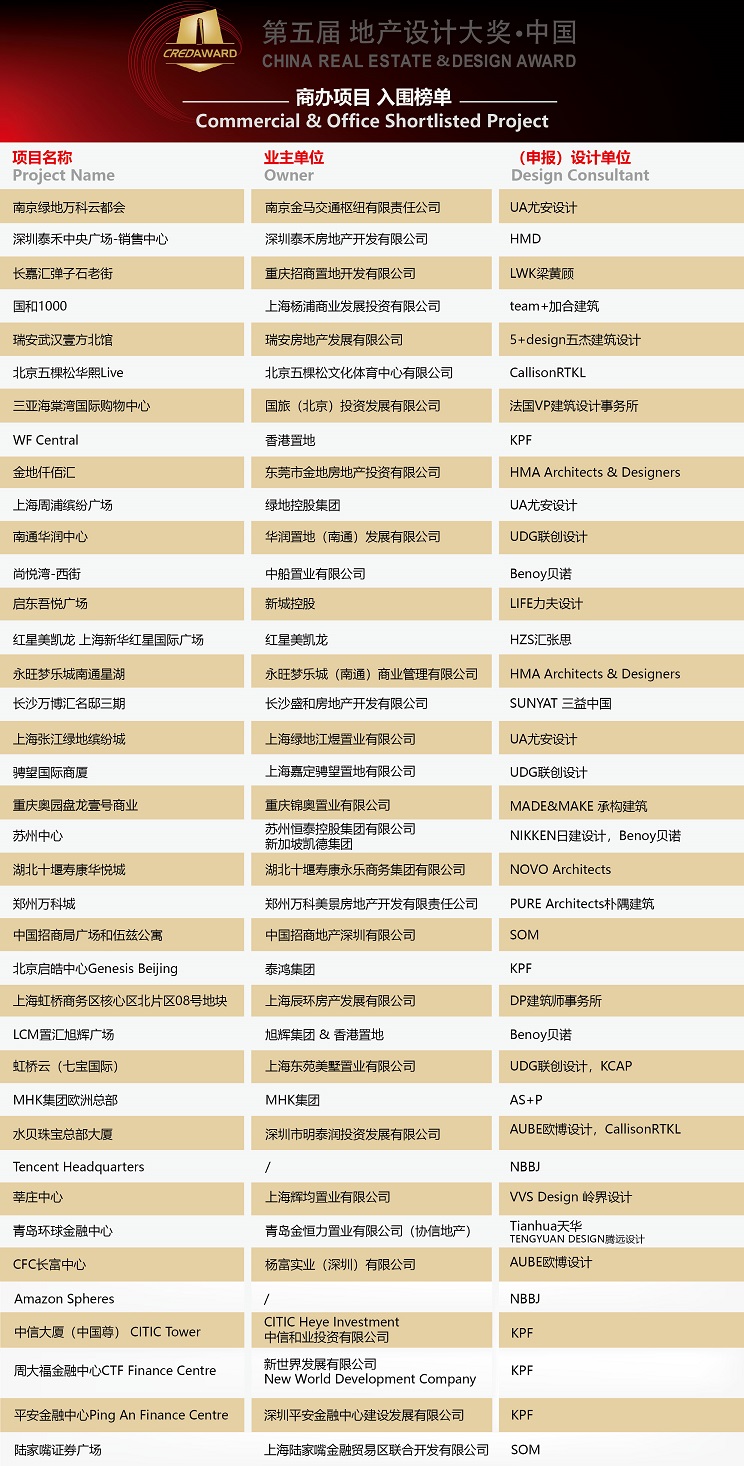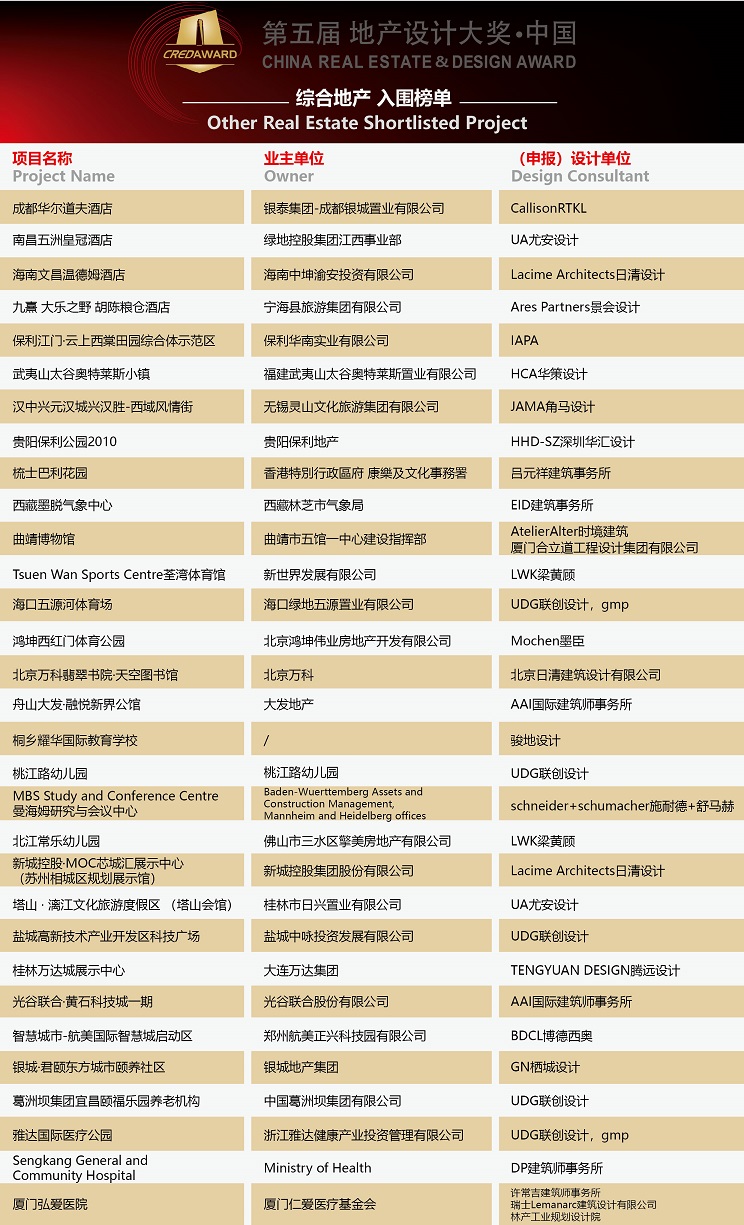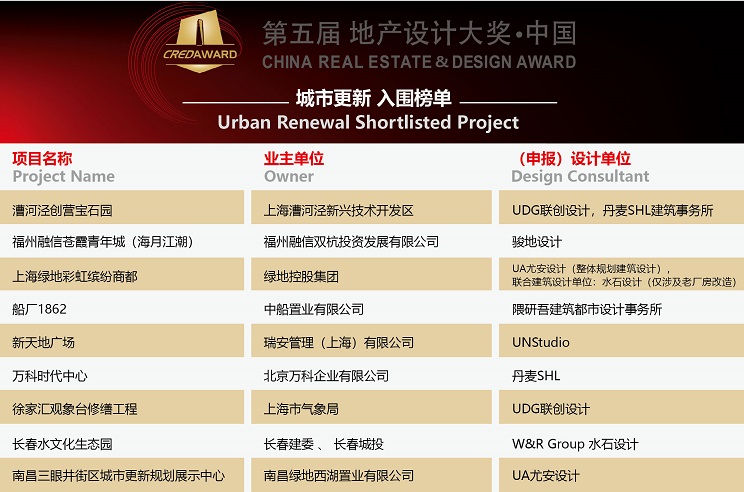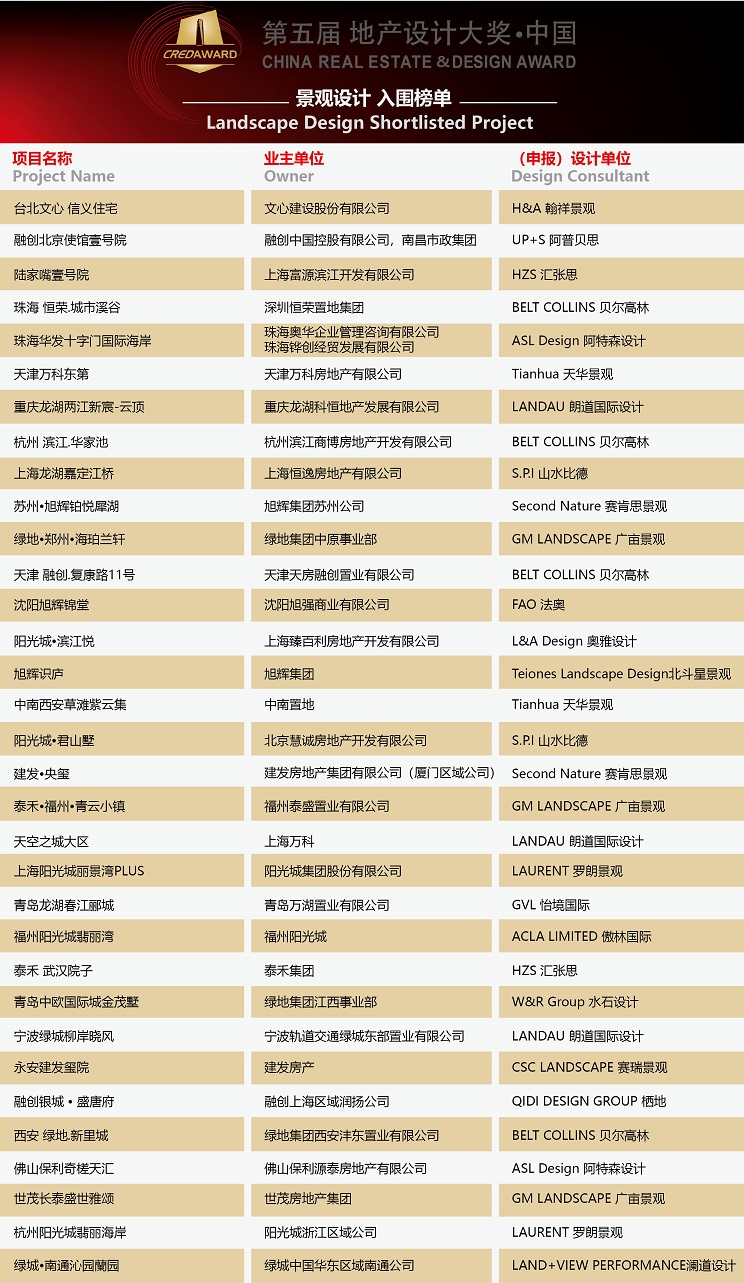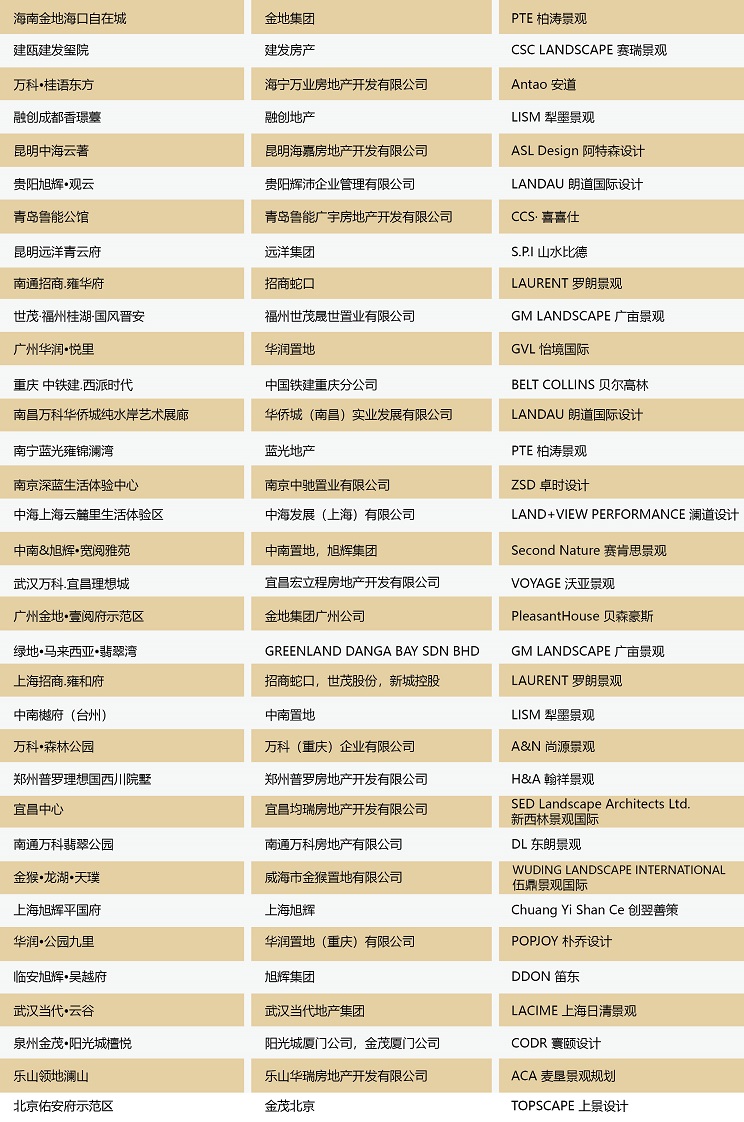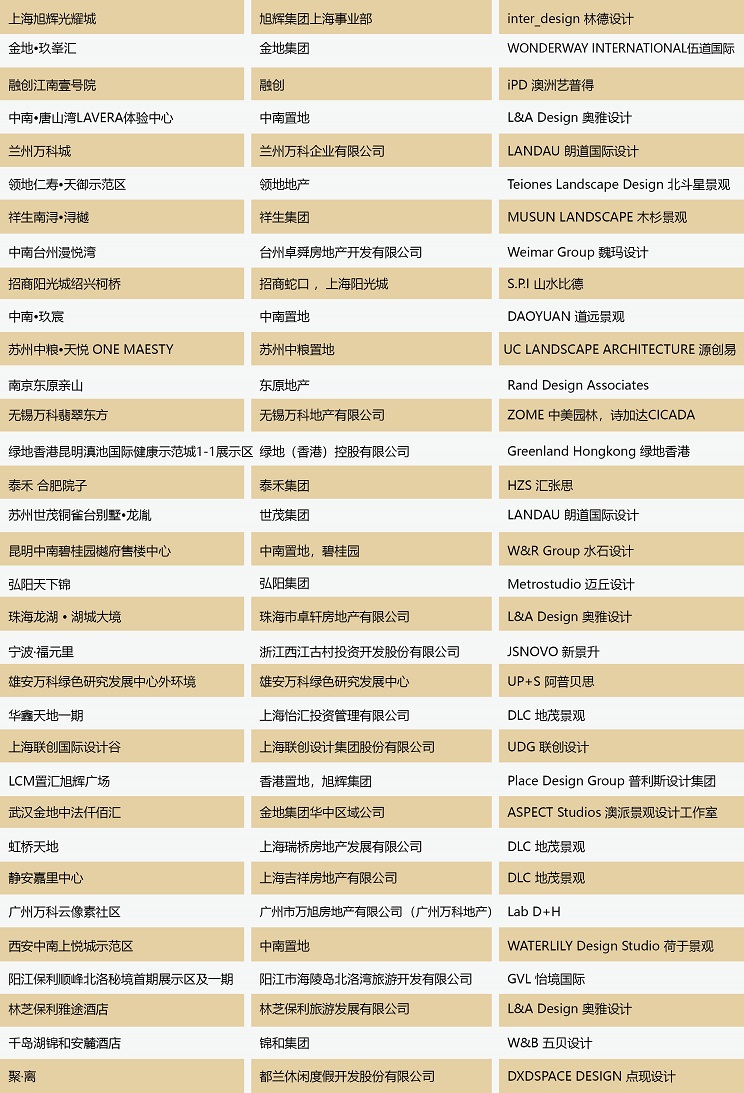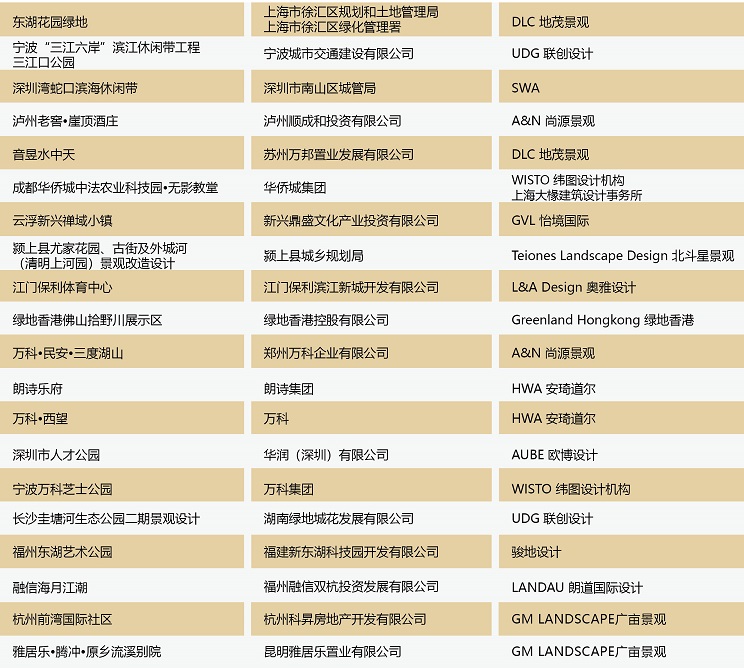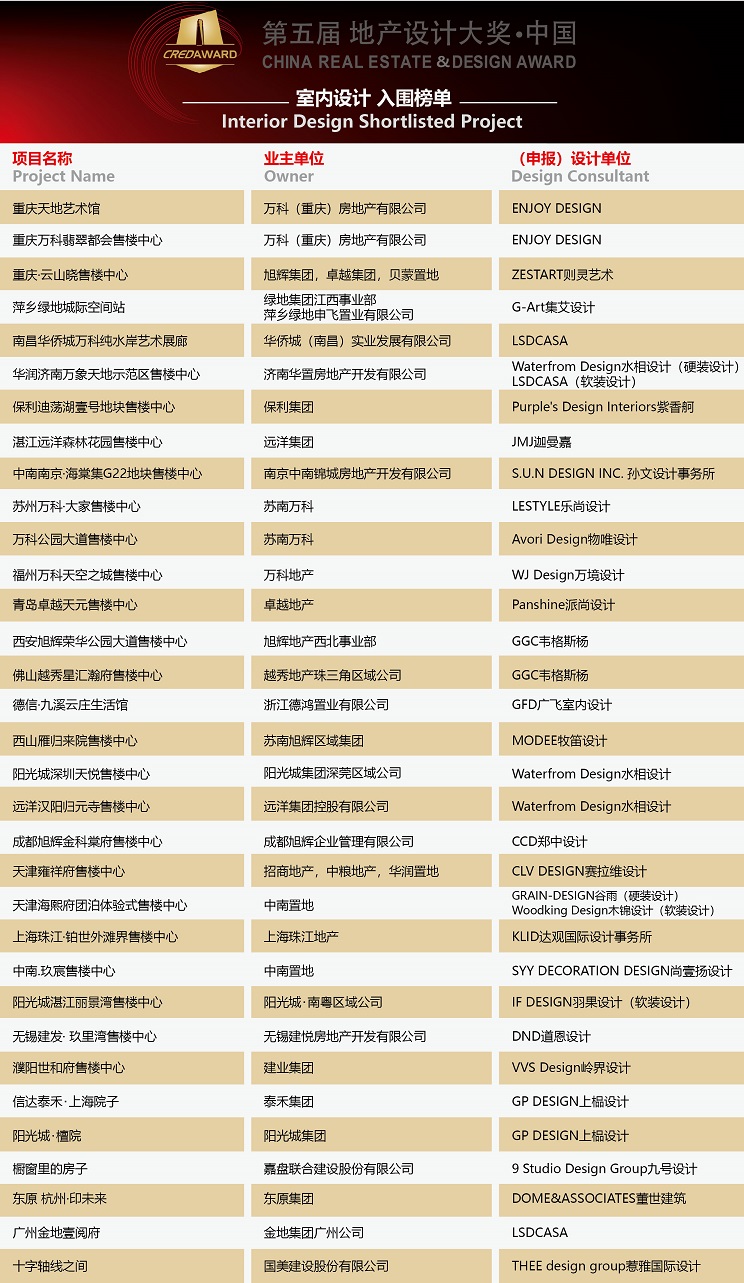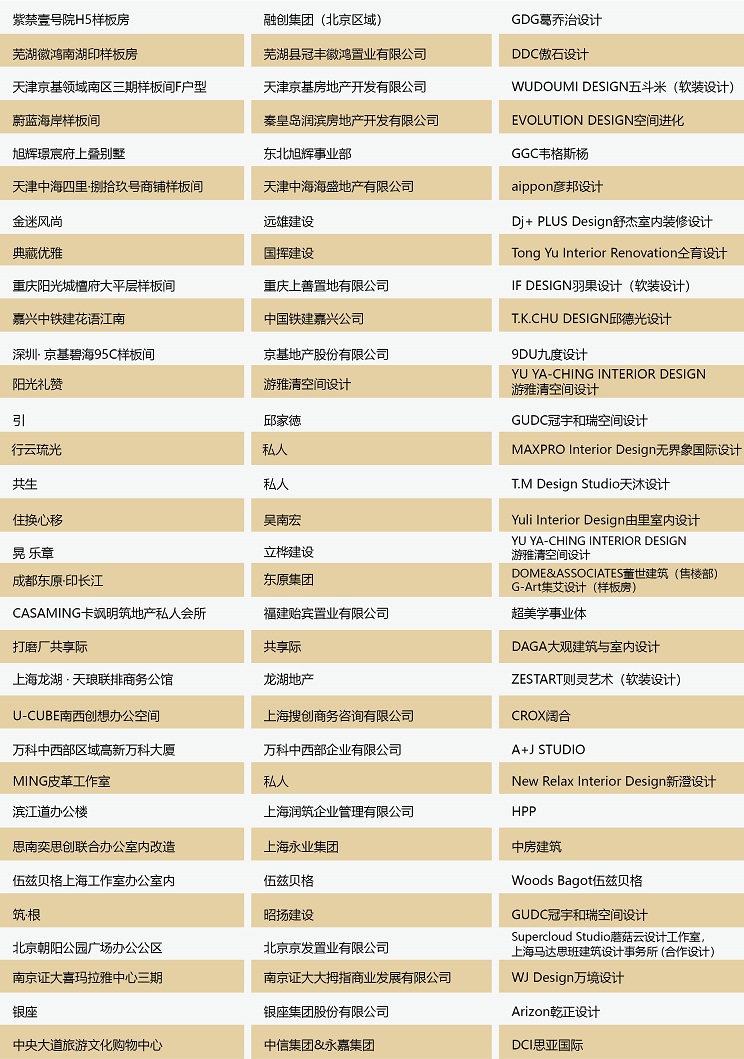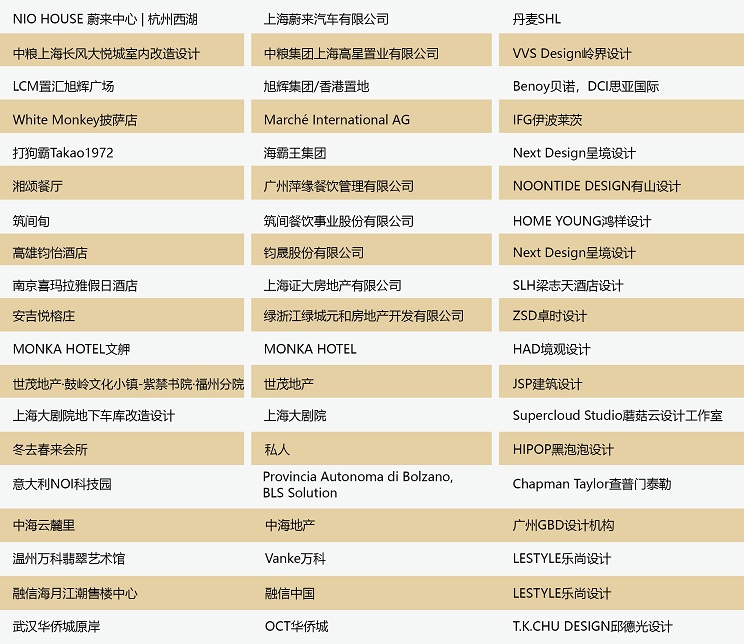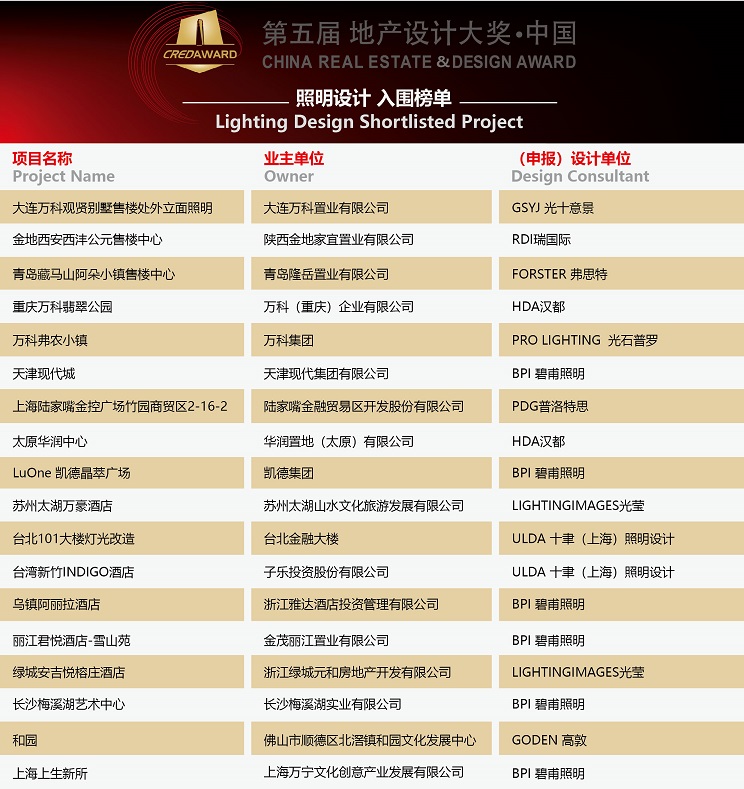 再次祝贺以上单位!
2019年4月,我们上海见。地产行业年度盛典,期待您的到来!
Congratulations!
Let's meet in Shanghai in April 2019.
We are looking forward that you can come and participate in the annual ceremony.
参会报名通道
Join us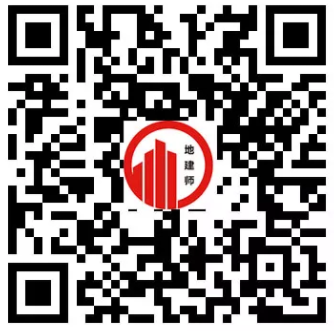 CREDAWARD地产设计大奖·中国
由地建师|DJSER.com号召并发起,创办于2014年,作为首个中国地产行业的国际性设计大奖。开创以地产的角度评选设计,通过设计的视角甄选代表地产行业风向标的优秀项目。经过多年的积累与发展,奖项因其高质量的评委阵容、严谨的评选流程、公开的评选模式、严苛的获奖机制,迅速成长为中国地产行业具有影响力和号召力的国际性地产行业设计大奖,甚至被行业誉为"最难获得的大奖"之一。
China Real Estate & Design Award (CREDAWARD) was initiated by DJSER.com in 2013, and formally founded in 2014 as the first international design award of the Chinese real estate industry. CREDAWARD is dedicated to judge the design works from the perspective of real estate and find out the excellent projects that can be seen as the bellwethers for the real estate industry fromthe design perspective, and give industry recognition and promotion to them.
After years of accumulation and development, CREDAWARD has been praised by the industry as one of the most difficult to win awards forits high-quality judging panel, rigorous judging process, open selectionmechanism and strict award-winning mechanism.
专辑预购