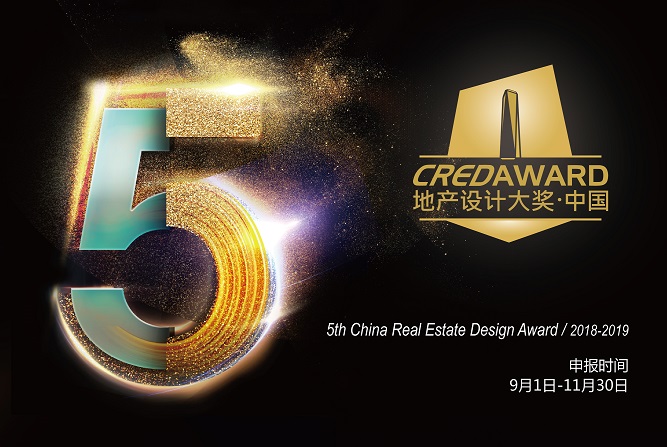 CREDAWARD地产设计大奖·中国
由地建师|DJSER.com号召并发起,作为首个中国地产行业的国际性设计大奖,开创以地产的角度评选设计,通过设计的视角甄选代表地产行业风向标的优秀项目,被行业誉为"最难获得的大奖"之一!
China Real Estate Design Award (CREDAWARD) was initiated by DJSER.com in 2013, and formally founded in 2014 as the first international design award of the Chinese real estate industry.CREDAWARD is dedicated to judge the design works from the perspective of real estate and find out the excellent projects that can be seen as the bellwethers for the real estate industry from the design perspective, and it is high praised by the industry.
奖项申报范围 Award Categories
一、居住地产
Residential Project
顶级豪宅、高端住区、精品住区、保障房、公寓楼、已销售示范区、售楼中心、样板房、 长租公寓、TOD等;
Top luxury residence, High-end residence, Boutique residence, Affordable housing, apartment buildings, Sold demonstration areas, Sales centres, Model houses, Long-term rental apartments, TOD, etc.;
二、商办地产
Commercial and Office Project
① 大商业 Commercial Project
商业综合体、大型商业中心、社区商业中心、购物中心、商业街区、商业空间、TOD等;
Mixed-use, Large-scale Commercial Center, Community Business Center, Shopping Mall, Business Block, Commercial Space, TOD, etc.;
② 办公 Office Project
企业总部、写字楼、联合办公、办公空间等;
Headquarter, Office Building, Coworking Office, Corporate Workspace, etc.;
三、文旅地产
Cultural & Tourism Project
① 文化建筑 Cultural Project
博物馆、展览馆、体育中心、学校、图书馆、餐厅等;
Museum, Exhibition Hall, Sports Center, School, Library, Restaurant, etc.;
② 旅游地产 Tourism Project
特色小镇、主题公园、秀场等;
Characteristic Town, Theme Park, Show Area, etc.;
③ 酒店 Hotel
度假酒店、精品奢华酒店、城市酒店、民宿、客栈等;
Resort Hotel, Luxury Hotel, City Hotel, Homestay, etc.;
四、综合地产
Additional Project
① 医疗地产 Healthcare Project
度假养老型社区、集中式养老社区、老年公寓等;
Hospital, Vocation Oriented Retirement Community, Centralized Retirement Community, Senior Apartment, etc.;
② 产业地产 Industrial Project
产业新城、产业园区等
Industrial Town, Industrial Park, etc.;
③ 新业态 Other Project
以上大类未提及的新兴业态地产项目;如:TOD等
Real estate projects which are not mentioned in the above categories: TOD, etc.;
五、城市更新
Urban Renewal Project
参与城市更新的项目必须具备以下条件之一:
①项目保留了原有的建筑部分;②项目保留了城市的肌理;
城市更新类别鼓励规划设计参与,但需并提供实景图证明已有建成部分。
Urban renewal projects need to meet either of the following conditions: ① retaining part of the original building; ② retaining the urban texture.
This category encourages planning & design, but the projects must have built-up parts, and the participating companies have to provide the reality images.
奖项设置 The Settings of CREDAWARD
① 优秀奖 Merit Award
入围项目需出席颁奖典礼,可获得优秀奖奖杯和证书(入围项目可自愿选择项目演说)
The shortlists which attend the award ceremony can get the Merit Award. (You can choose to make the speech on the meeting or not)
② 金银奖 Gold and Silver Award
入围项目如需角逐金奖、银奖,必须参与项目5分钟演讲。
The gold and silver awards will be selected from the shortlists which make the live speech.
申报要求 Requirements for Participation
只要符合奖项申报类别的企业均可申请参与CREDAWARD地产设计大奖·中国,境外公司均可参加奖项申报。
参赛主体是设计顾问单位或其他企业,参赛则需要得到业主单位含签名的参赛同意书。
Enterprises qualified for award application category can apply to participate inCREDAWARD.
All the domestic and overseas projects enter into the application for awards.
建成项目:建成时间在2014年1月1日-2018年12月31日;
在建项目:① 如住宅项目须开始销售,外立面/样板区实景照片必须提供;②商业项目至少一期开始经营。
For the completed projects, the completion time shall be within the range from 2014.1.1-2018.12.31;
For the projects under construction: ① The residential projects must start selling, and the reality images of the facades/model rooms need to be provided; ② At least one phase of the commercial project is in business.
申报资料提交要求 Submitting Requirements
提交格式:PPT;总页数:≤ 30 页
详细资料请咨询组委会:+86-21-52707268
The applications will be submitted in PPT format no more than 30 pages.
重要时间节点 Timeline
2018年9月1日-12月21日:
奖项申报及参赛作品ppt提交截止;
2019年1月28日前:入围作品公布;
2019年4月:入围项目演说及颁奖典礼。
2018.09.01-12.21:
Application and Submission deadline;
Before 2019.01.28:Shortlist announcement;
2019.04:Shortlisted project live speech and Award Gala in Shanghai, China
第四届大奖评委阵容 4th CREDAWARD Judges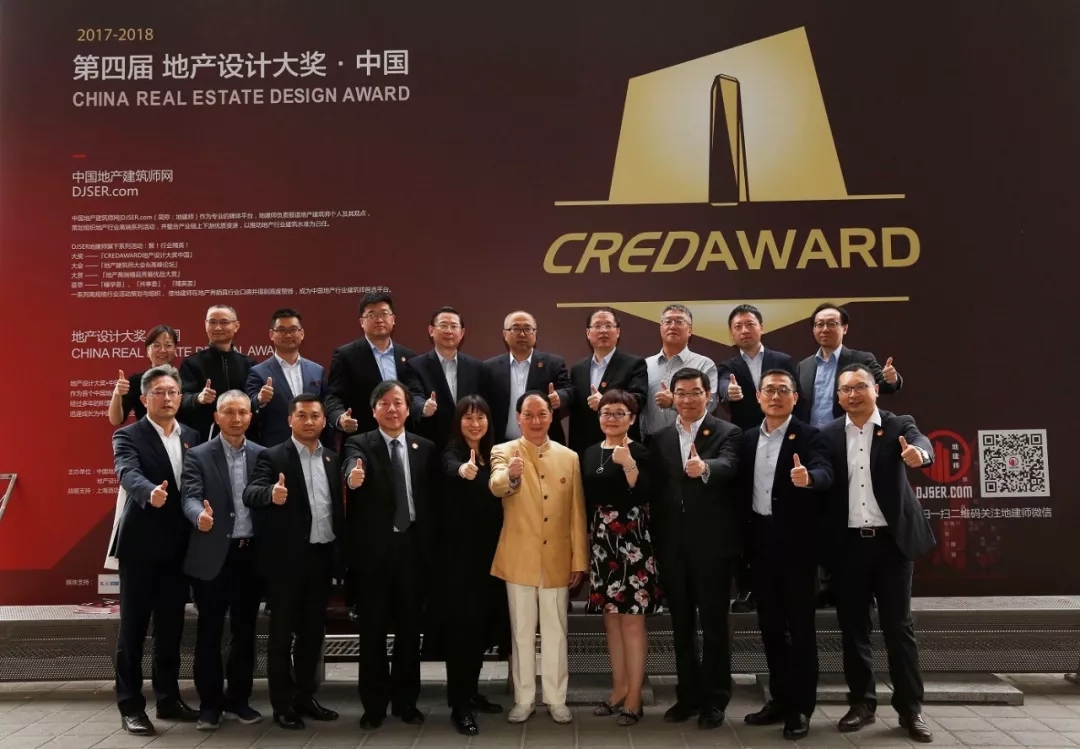 邢同和、王建国、孟建民、王浩、陈建邦、常宇、陈栋梁、范炜、范逸汀、方芳、冯腾飞、高峰、郭咏海、胡浩、胡树志、黄宇奘、贾朝晖、居培成、钱毅、佘啸吟、寿东、杨凡、阴杰、于鹏、张春玲、张胜利、张兆强、朱晓涓(以上排名不分先后)
第四届获奖作品回顾
金奖项目合集-第四届地产设计大奖·中国
银奖项目合集-第四届地产设计大奖·中国
精彩回顾
1.大奖
奖项申报是个技术活儿,关乎企业品牌形象,你get到几点?
第四届CREDAWARD地产设计大奖·中国获奖榜单
细数近2年境外项目在中国的获奖情况
【预售2019参会门票】精神食粮大放送 | 1日学习近300个优秀设计案例精华
2.地建师大会
千人地产建筑师大会顺利起航
3.共享荟
921CREDesign共享荟——城市生活设计趋势
1208CREDesign共享荟——顶级豪宅设计趋势
1201CREDesign共享荟——华发中央公园考察
1020CREDesign共享荟——地产高端豪宅设计趋势
2016CREDesign共享荟——深度解读 | 华侨城苏河湾88号院
4.曈学荟
DJSER816曈学荟——品牌流量池思维
DJSER616曈学荟——全球品牌内部系统管理
DJSER818曈学荟——危机管理
DJSER1117曈学荟——上海站收官:地产人的岗位最大化情境领导
DJSER1129曈学荟——深圳首站暨深圳分荟成立